My name is Sina and I am a German travel adventurer who is currently living in London.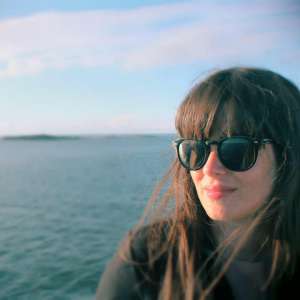 After finishing school, I decided to explore the world and ended up in Cork – Ireland. I have to admit that Cork was not my first choice, but it turned out to be an amazing experience. I met incredible people, learnt about the Irish culture and was able to travel across the whole island.
3 years later, I left Ireland to study my passion in Germany: Travel. Although, my studies kept me busy, I was able to explore my home country, and also do an 3 month internship in London.
After graduating in 2011, the travel bug caught me again and I felt the urge to go abroad, but where? Well, this decision was very easy. I've been in London twice and I really enjoyed myself. I always wanted to be a Londoner and that's where I am now. On my days off, I love going to food markets, rooftop bars, parks, and meeting up with friends. For 5 years, I had a 9/5 job and used the weekends and my holiday to see as much as possible from Europe, and the world. I've been to many amazing countries such as Iceland, Italy, Portugal, and Finland.
But in 2016, I decided that I need a change. I quit my job and followed my dream to travel through South America for 6 months. It's been the best decision I've ever made and can only encourage everyone to do the same: Don't just dream, book a flight, take that chance, learn, grow and experience!
Secret Traveller is my personal blog and I write about my adventures in London and across the world, less known places, and my passion for food. I always enjoy to connect with other travel bloggers and enthusiasts, so please feel free to drop me a line.