Going on holiday offers the chance to try lots of different things in a new environment with different cultures. You can expand your mind and test your body in different circumstances. Or, you can spend your time turning a lovely golden brown on a silky sand. It's your choice. But why not make your next holiday one filled with these fun sporting activities.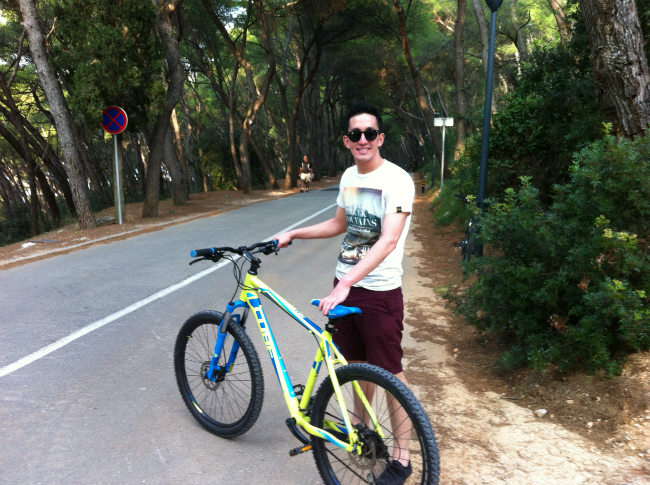 1. Skiing
Skiing is a beautiful and popular sport, and you can try it out if you are heading to any number of locations across the world. That includes Japan where skiing has become increasing popular. I suggest if you want to take skiing up your first get some lessons. Typically, skiers start practising on dry slopes where it's less dangerous but just as difficult. You may find that you have a dry ski slope near your local destination. You can practise there before you head off to the Swiss Alps. All you will need is some skis and a helmet and a whole lot of heart. Skiing is like riding a bike or driving a car. It takes a few times before you get the hang of it, but after that, it's easier than you ever imagined. You'll love the feeling you get as you race down the snowy mountainside. Even the ski lift offers some incredible views and scenes of nature to take in. This is definitely something you should try at least once.
2. Surfing
Of course, if you're going somewhere tropical there won't be any snow, but there'll be a whole lot of surf. So, you'll be in the perfect place to finally try your luck on a surfboard. You've seen Point Break, and while you're waiting for the cash grab remake, it's time to test yourself against those waves. Again, you'll need some lessons and don't expect to get in the water straight away. You'll find your first lessons take place on the beach. It's important a surfer knows how to stand before he soars. Then once you're out catching the sun, you'll understand what it feels like to be a god…for about five seconds before you fall off. But we bet you'll be anxious to try again until you get it right. Surfing can be incredibly addictive and did I mention you'll get an incredible tan?
3. Cycling
Okay, maybe this one isn't specific to going on holiday. After all, you might very well cycle to work each day. But it's not the same as taking a grand European cycling holiday. You can explore different countries travelling on your bike. It may be tedious and tiring in places, but the breathtaking sites will make it worth it. Although I do recommend that you invest in an ultra light carbon fibre bike. That way, you'll have no sweat getting up the bigger climbs, and you can look forward to racing down some awesome slopes. The only word of caution I recommend is that you do buy some serious safety gear. Falling off a bike at high speed is not something that you want to experience without padding.
So, what are you waiting for? Book a holiday that includes one of these exciting sporting activities!
Are you doing any sport activities while on holiday? What is your favourite one?