Going on holidays with kids is definitely a fun filled experience for the parents. It is a great opportunity for the parents to spend some time with the kids which is not possible owing to their busy schedule. Kids are most fascinated when they hear about holidays and these are the time which they will cherish for life long. In order to make their moments everlasting, it is very important for the parents to take extra care of their children while going out on a holiday. To enjoy a safe trip, it is essential that kids know how to behave and adapt to the different places very well.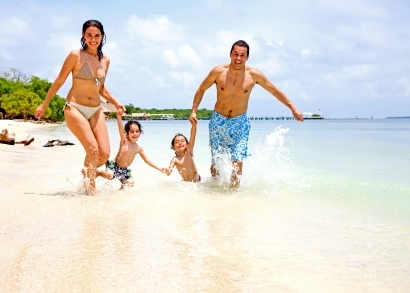 Though it is the time for enjoyment but still parents have to be alert about the safety of their children. Here are some of the tips that parent should remember so that even they are able to have a wonderful time with their entire family.
Do not give your kids too much freedom or restriction. As they are going to a new place therefore it is necessary to keep an eye on them. They are not familiar with the place hence there are chances that they may forget the directions and may not be able to return to the same place. Either the parents should accompany them any elderly person of the family.
Before the trip begins, talk to your kids about how they will behave outside. Try to incorporate good habits in them so that they don't run here and there without any reason. They must enjoy but do not take advantage of the freedom.
Carry a few medicines with you as kids become sick due to weather changes. If your kids are slightly sensitive to weather conditions, take proper care of them and take everything that is needed by them.
Pay attention towards the food they eat. Either carry homemade food along with you or purchase packed food which is not at all healthy. This will keep them away from health problems which can ruin the craze of the trip.
Plan your trip only during holidays. Going for a trip during school time is not good as your child will have to miss their classes and this can affect their performance. Return before the school reopens so that the children have enough time to adjust to the same environment and get ready for the school.
By following the above tips, you can make your holidays a memorable one. What is your experience travelling with kids?