Perth is a city like no other. The capital of Western Australia is home to 1.8 million people and offers visitors a unique experience that can't be found anywhere else in the world. If you want to visit this sunny, isolated Australian city, you should enjoy this insider's guide to Perth! I spent a year living and working in Perth. During that time, I explored this wonderfully friendly city's sights, restaurants, beaches and attractions. In this guide, I give you all the information you need to have a wonderful time in Perth.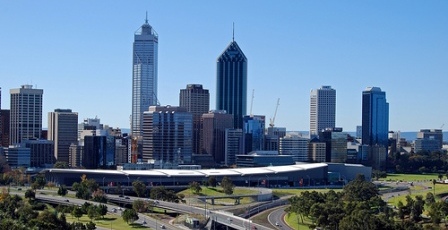 Transport
Getting around Perth is easy. The city centre is compact and best explored by foot or bicycle. You can easily rent bikes from numerous bike shops dotted around the city. Transperth operate a wide variety of public transport services in Perth and the surrounding areas. Perth's suburbs and outer neighborhoods are well served by reasonably priced buses and trains. In fact, you can visit most of Perth's main tourist spots by using the free CAT buses which run regularly all around the city.
Sights
There are lots of things to see in Perth. Aside from the main tourist attractions, you should make sure you see what I consider two of the best things to see in Perth- indigenous Australian wildlife and an Australian rules football game. You can see a wide variety of animals, reptiles and birds at the very well-run Perth zoo. If you want to see something really exciting, join locals at an Aussie rules 'footy' game. Residents of Perth love footy and the atmosphere at the games in Perth is electric! You can catch a West Coast Eagle game or Fremantle Dockers game most weekends between March and September at the stadium in Subiaco. It's best to book tickets a few weeks in advance as they sell quickly!
Activities
Perth is home to some of Australia's best beaches. Join locals by participating in their favorite pastimes- swimming and sunbathing! Swimming and sunbathing. Fremantle is home to two gorgeous beaches with decent swimming. Perth's many parks and beaches also contain free BBQ facilities- you should definitely enjoy a BBQ some sunny evening if you visit Perth! If you feel like getting out of the city, you could visit the world-famous Rottnest Island which can be reached in 1 hour by boat from Fremantle. Rottnest island is a car-free island which is best explored by renting a bicycle. The island is home to a wide variety of wildlife- including a large population of Quokkas!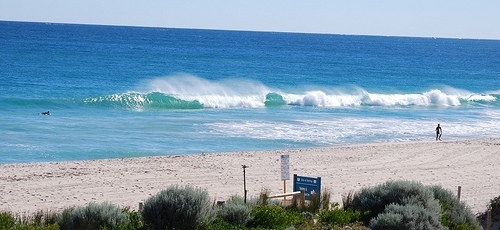 Accommodation
Perth offers a wide-range of accommodation for people on any type of budget. Most of Perth's hotels are located in the city centre, Fremantle and the East Perth area. There are numerous backpacker hostels in Perth, many of them are concentrated in Northbridge. There are lots of caravan parks located outside the city- these parks offer a wide range of accommodation options and can be a cost efficient way for a family to stay in Perth.
So there you have it- an insider's guide to Perth. Now what are you waiting for? Start planning your trip to Perth today!
photo credits: Jay-Oh on Flickr