Although your idea of the perfect European holiday might involve a few museums and a hell of a lot of cheese and wine, chances are for your kids: it would include a swimming pool and not much else. If you're battling against your desire for a bit of culture against the family's preferred beach location, don't despair: there are ways you can compromise. For a holiday to suit everyone  here's my pick of the best European destinations for families to consider…
A Cruise around the Baltics
If, while you were single, you dismissed the idea of a cruise: now could be the perfect opportunity to reconsider. With its safe and controlled environment, a cruise takes away a lot of the hassle that comes with the usual family holiday. From food and accommodation to child-minding and evening entertainment, every mod con will be laid on and your schedule decided for you. As a singleton, this might have sounded like a nightmare. But as a parent? It sounds pretty ideal. With enchanting scenery and endless amounts of culture, the Baltics make for a fantastic alternative to your basic cruise around the Med; visit Norway and Russia and revel in a few places you might never have discovered otherwise.
An Adventurous Escape in Normandy
Keeping kids entertained on holiday can be tricky, so if your lot are renowned for their itchy feet, a camping or adventure-style trip could be perfect. France is a great destination for this, and with Normandy in particular being made up of farmland and long stretches of countryside, it is filled with holiday parks for the adventurer. From canoeing to cycling and so much more, it's well worth going for an all-inclusive package where you'll be given activity leaders and guides. If you'd like to make the most of this beautiful region, I'd suggest hiring a car whilst you are there; you can easily pick up an affordable deal from someone like Hertz car rental – that way, you don't have to rely on public transport and can easily leave the campsite to explore. With this type of holiday, I can guarantee one thing: at the end of each day, the kids will go to bed without even a hint of protest.
A Beach Holiday in Mallorca
Like a lot of people with families, the beach can offer equal amounts of frustration and enjoyment. It's pretty much guaranteed that the kids will love it; give them a bucket and spade and they'll be sorted for the whole day. However, although they might be in heaven, it's quite a difficult juggling act for parents who struggle to keep an eye on them amidst the massive throng of holidaymakers. The solution? Head to the deserted beaches of northern Mallorca instead. With the surrounding mountains and remote location of Cala Tuent, you'll have no trouble keeping your children in sight – with gorgeous stretches of sandy beaches and enough nearby restaurants to take advantage of, everyone's bound to love it.
A 2-in-1 trip to Paris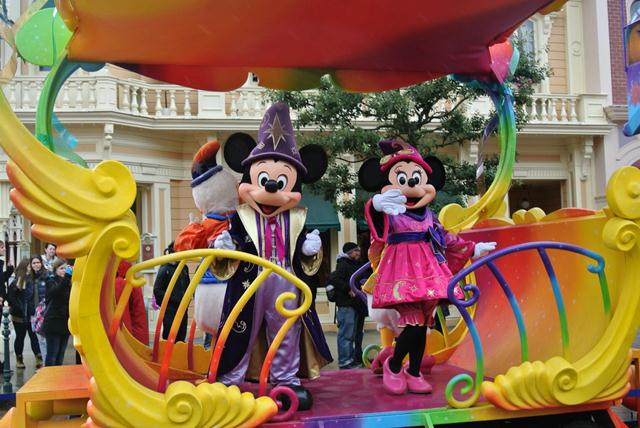 Disneyland is every child's dream holiday, so yours are bound to have pleaded with you at some point. Nonetheless, although days filled with rides, slides and the whole Disney gang provides an undeniable amount of fun for people of all ages, it's not something which appeals to everyone. If the time's come to give in the Disney cries, why not consider a trip to the Paris site? Just thirty-five minutes from the city itself, it's perfect if you'd like to sample some of the sights too. It goes without saying that this kind of trip is on the higher end of the price spectrum, but by searching for holiday packages, it doesn't have to be too costly.
Finding a holiday to suit everyone can be tricky – with teenagers, toddlers and even pets to consider – there's usually a sacrifice somewhere along the way. However, it's good to know that there are places which are perfect for all the family. You just have to know where to look…