One of my favourite areas to escape the hustle and bustle of London is Richmond. It's located in West London (Zone 4) and is easy to reach by the tube, overground or train. On a sunny Saturday, I've met up with a friend to explore Richmond Park a bit further.
When we stepped out the station, we immediately saw the picturesque high street with shops, restaurants and cafés. It has a nice village feel and offers lots of choices to go shopping. We followed the high street and walked towards the river Thames. I really like the area along the river because it has a very relaxed atmosphere – you can sit down and watch people, have a picnic or get some food at one of the restaurants! There's even a German restaurant called Stein's which seems to be very popular.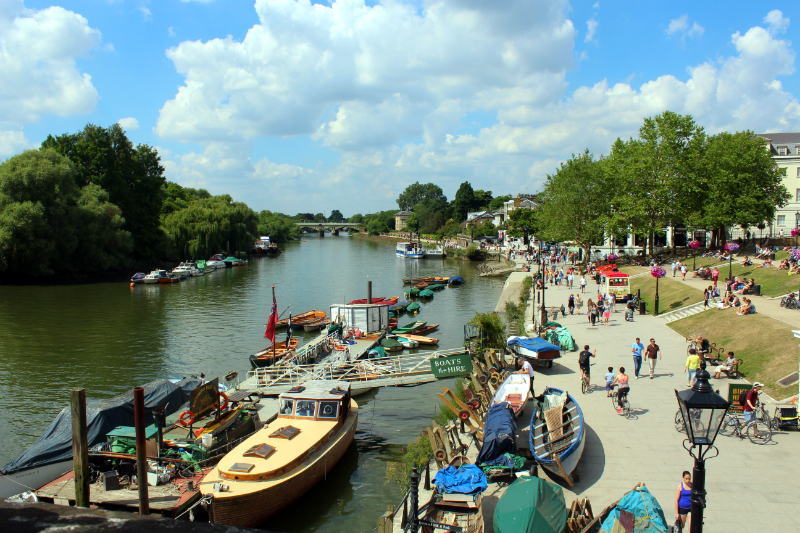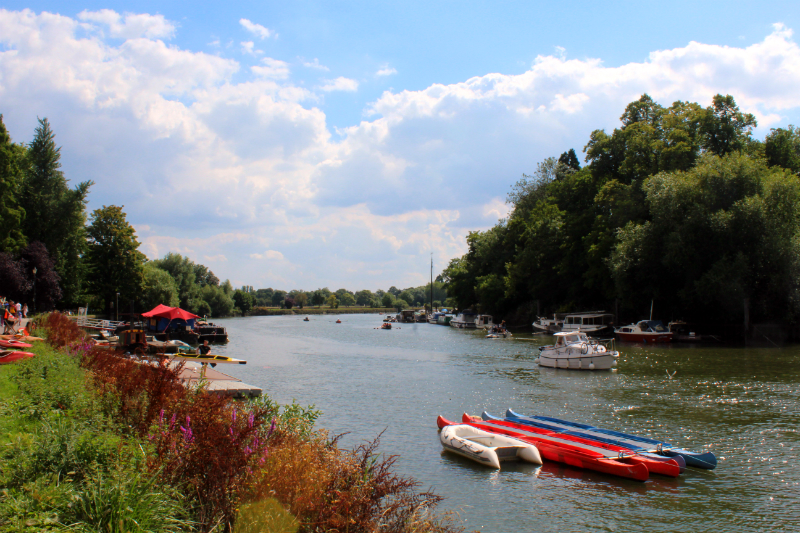 When we walked along the river towards Richmond Park, we noticed a small tunnel that led towards a place that was hidden behind the walls. We couldn't resist and got rewarded by a nice surprise… on the other side of the tunnel was the beautiful Terrace Gardens with flower arrangements, a green house and a café. It's such a nice spot and you can clearly have a good time there.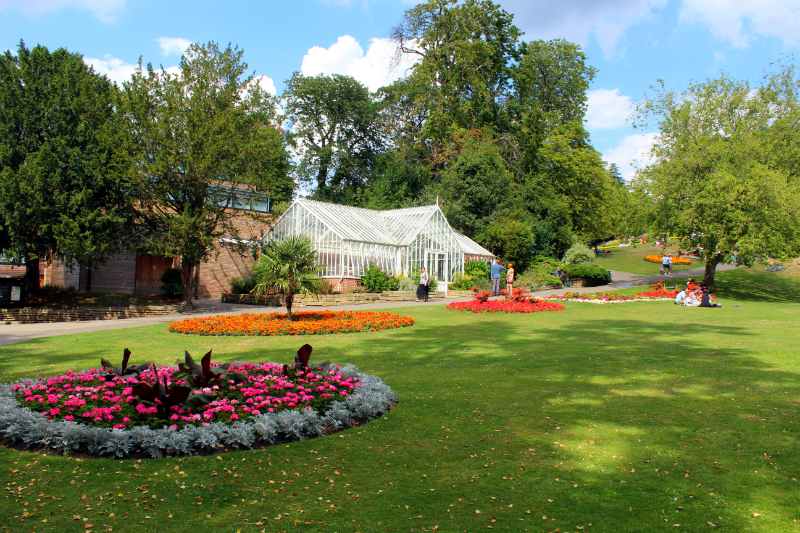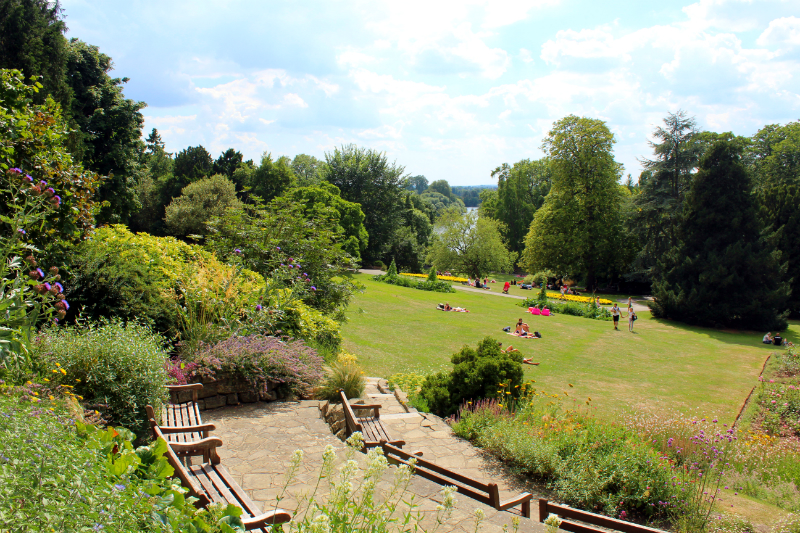 On top of Terrace Gardens is Richmond Hill, where you can get some stunning views over Richmond and it totally made me forget that we're in London. I mean, doesn't this look like the countryside?!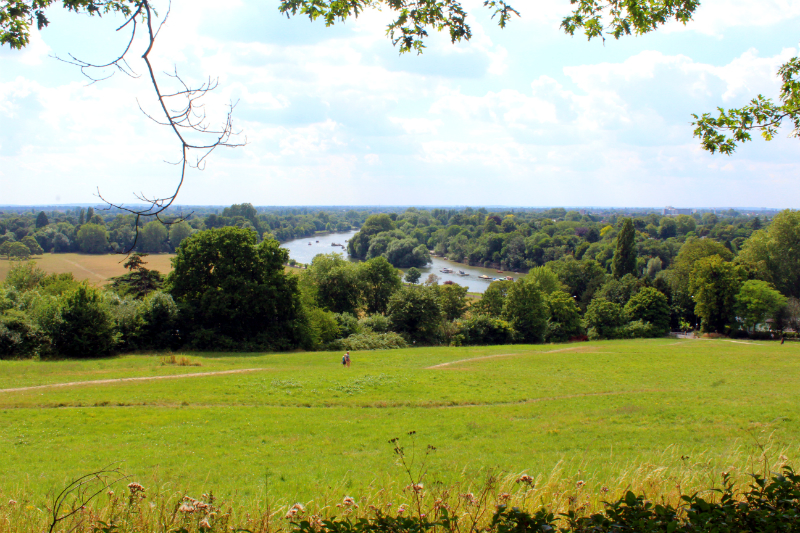 After we soaked in the views, we walked along Richmond Hill and entered the park through Richmond Gate. Richmond Park is a National Nature Reserve and the second-largest park in London. It's about three times the size of Central Park in New York, so it's HUGE! We've had a look around and spotted deers in the far distance, so we headed towards them. Lots of people were already surrounding them and I couldn't believe how tame they are as people were actually stroking them!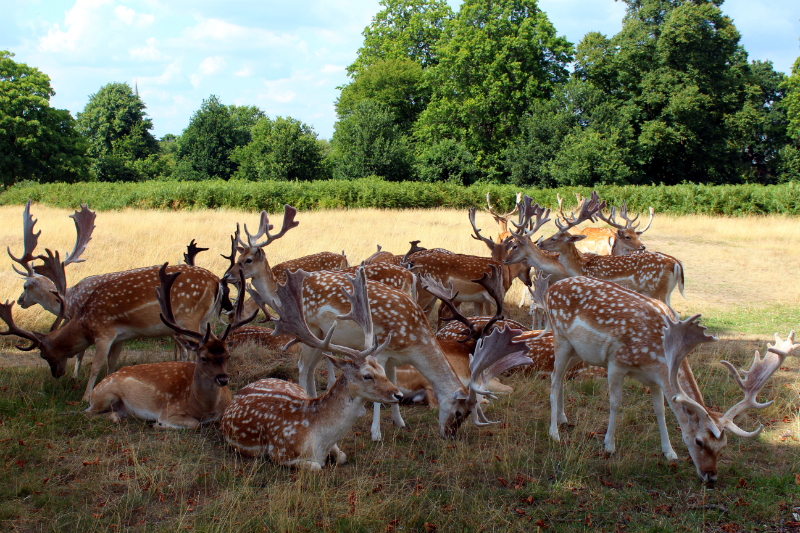 After the close encounter with the deers, we strolled through the park and came across Pen Ponds (a very idyllic lake), Pembroke Lodge (a Georgian Mansion with an café) and King Henry's Mound that offers panoramic views of the Thames Valley. It's really a massive park and after a few hours walking around we found our way out and headed towards Richmond Village to grab some food.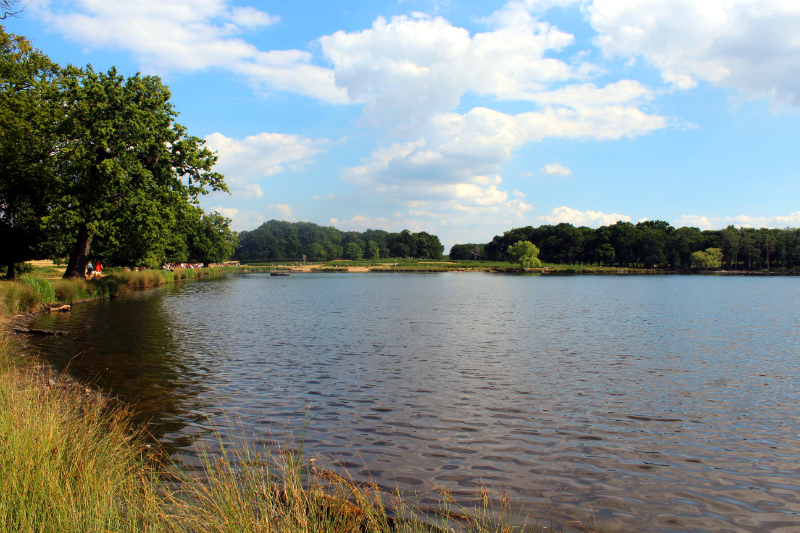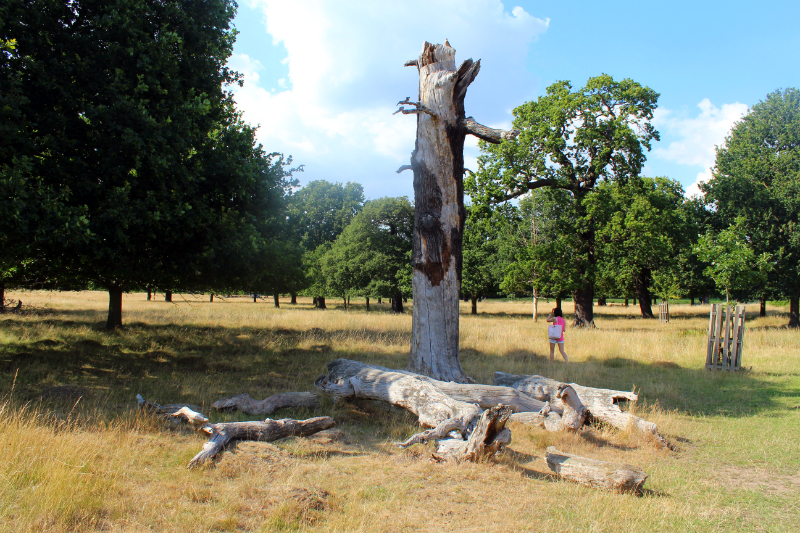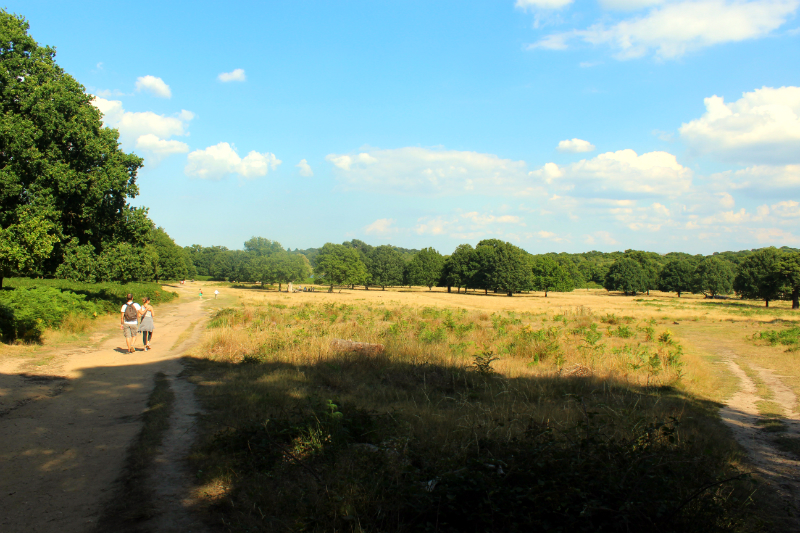 It's amazing that such a place can easily be reached from the centre of London as it completely feels like you're at the countryside in the middle of nowhere. I'll have to make sure to come back soon to explore more of the park as we've just seen a fracture.
If you want to have a relaxed day out in the nature, go to Richmond!
Have you been to Richmond Park? What is your favourite park to relax and unwind?