I enjoy hanging out in East London because you'll always find something to do and more importantly to eat. On a Sunday afternoon Charlie and I headed to the Columbia Road Flower Market (closest station is Hoxton Overground).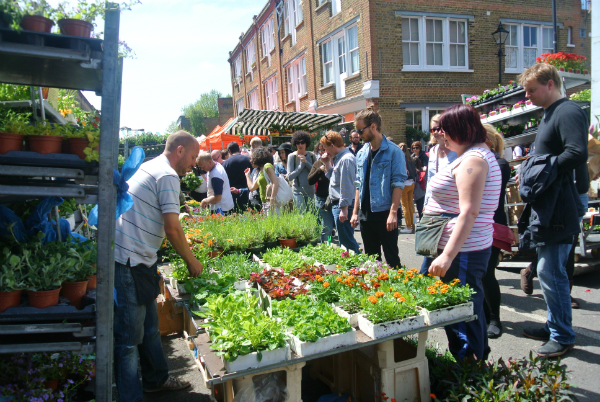 Columbia Road gets transformed in an oasis of beautiful flowers from 8am til around 3pm every Sunday. When we got there at 1pm we could smell the scent of flowers everywhere. We're a bit surprised how busy it was – the road was packed and we could only move slowly. If you prefer to stroll along the stalls and take your time it's best to come early.
I love flowers because they make everything seem much brighter especially on a dull rainy day. I was really tempted to get sunflowers (my favourite flower), but decided not to because we already had a bunch in our living room. Next time though!