Dubrovnik has been on top of my bucket list for a long time because of its picturesque Old Town. In October 2014, we packed our bags to visit not only Split but also the 'Pearl of the Adriatic' in Croatia. The Old Town is a UNESCO Heritage site since 1979 and is one of the most visited destinations on the Mediterranean coast (for a reason).
We arrived on a sunny Tuesday afternoon just outside the walls. It was a beautiful day, so we quickly dropped off our luggage in our apartment and got ready to explore. Here are my top 5 favourite things to do when visiting Dubrovnik:
1. Walk the Walls of the Old Town
Walking the walls is the perfect start to explore Dubrovnik. It's an uninterrupted walk of about 1,940 meters that stretches around the Old Town. We got amazing views over the Old Town, Lokrum island and we also spotted 2 bars built into the walls that we later checked out.
The walk takes about 1.5 hours and tickets can be bought outside the main gate of the Old Town and cost 100 Kuna each.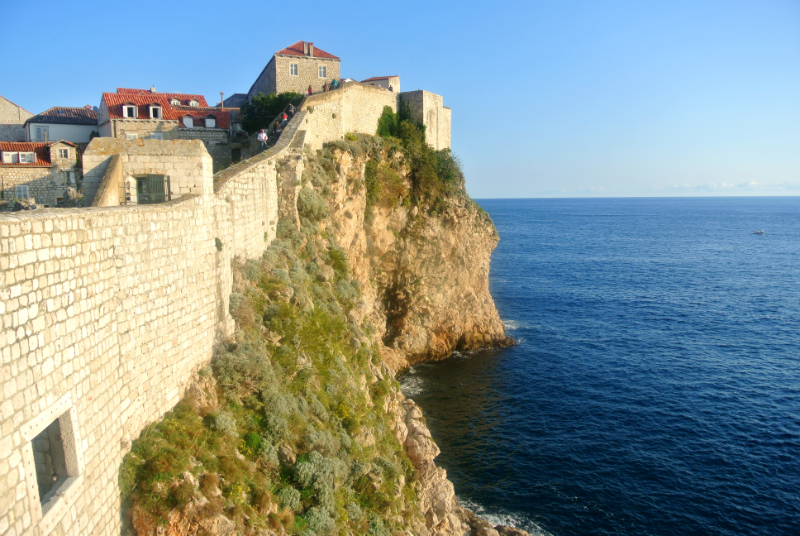 2. Explore the Old Town
The Old Town is beautiful by day and night. There are endless routes to explore and I totally fell in love with the alleyways. There's always something happening and the streets are filled with lots of  tourists that enjoy strolling around or relax in one of the many restaurants and bars. Not to be missed is a delicious ice-cream at one of the gelato shops on the main street 'Stradun'.


3. Take the Dubrovnik Cable Car
Another great spot for beautiful views over Dubrovnik is on top of Mount Srd. Take the cable car that departs just outside of the walls and enjoy the quick ride up the hill. Once you arrived on top, you'll get amazing panoramic views of the Adriatic Sea. It's just incredible and we spent over an hour just walking around and taking pictures.
I would recommend going 1-2 hours before the sunset because you will be able to experience the views both in daylight and night. On top is also a beautiful restaurant – it's a bit pricey for Croatia, but why not treat yourself once in a while!
A return ticket for the cable car costs 100 Kuna.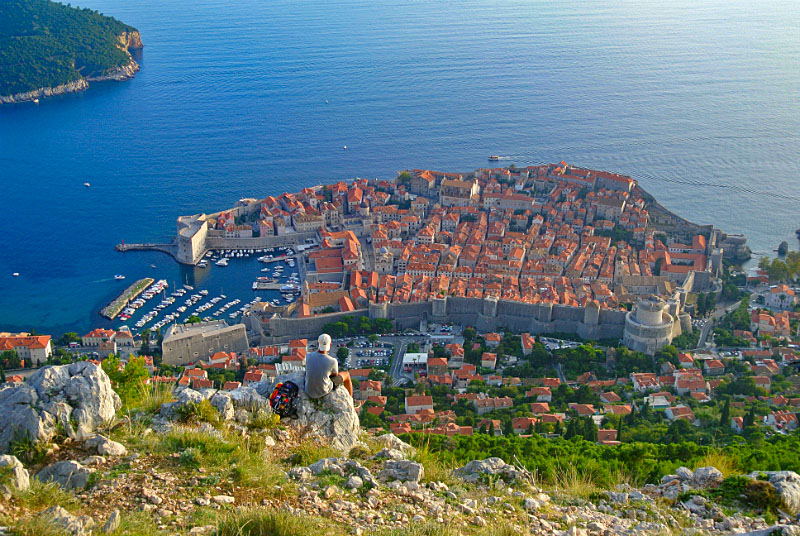 4. Visit Lokrum
Lokrum is an uninhabited island which is just a short 10 minute ferry ride away from the old port of the Old Town. We spent a couple of hours just exploring the island. There is so much to see including an old monastery, botanical gardens, sea-side cliffs and lots of peacocks walking around – it truly feels like paradise. If you're up for a hike, climb up the hill to the old fort and you'll get stunning views. The island (as well as the Old Town) is also used as a location for the hit TV series Games of Thrones and you can easily spot where they have shot some of the scenes.
Tickets can be bought at the old port for 80 Kuna per person (return).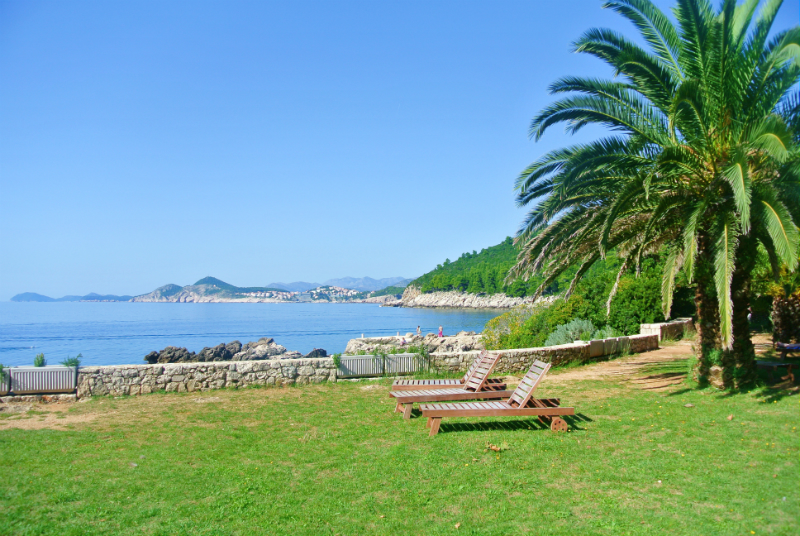 5. Make a bus tour to Montenegro
Dubrovnik offers a great base to explore surrounding countries. We've booked a day bus tour to Montenegro and crossed the border only one hour later. The first stop was the picturesque Bay of Kotor which is surrounded by massive hills and mountains. We also spent an hour in the Old Town of Kotor where we admired the beautiful old buildings and squares of the Old Town and enjoyed getting lost in the cobblestoned streets. Budva was our last stop where we had lunch at a restaurant right at the beach. It's more of a resort town with new developments popping up everywhere but it also has a beautiful Old Town in the south of the city. Overall, an amazing trip and we just got back in time to Dubrovnik for the sunset.
If you're looking to escape the hustle and bustle of Dubrovnik and like to learn more about Montenegro and its beautiful landscape, I highly recommend to take a day trip to this country.
We've booked the bus tour with Metro Tours in Dubrovnik for 300 Kuna.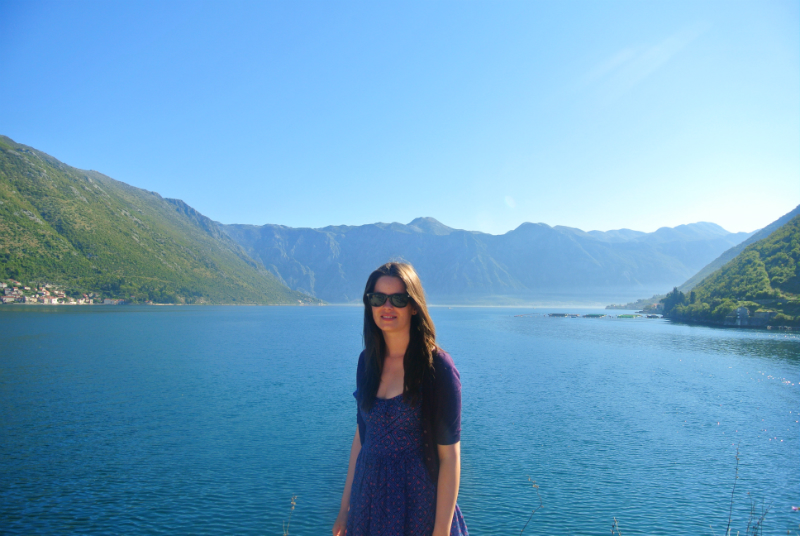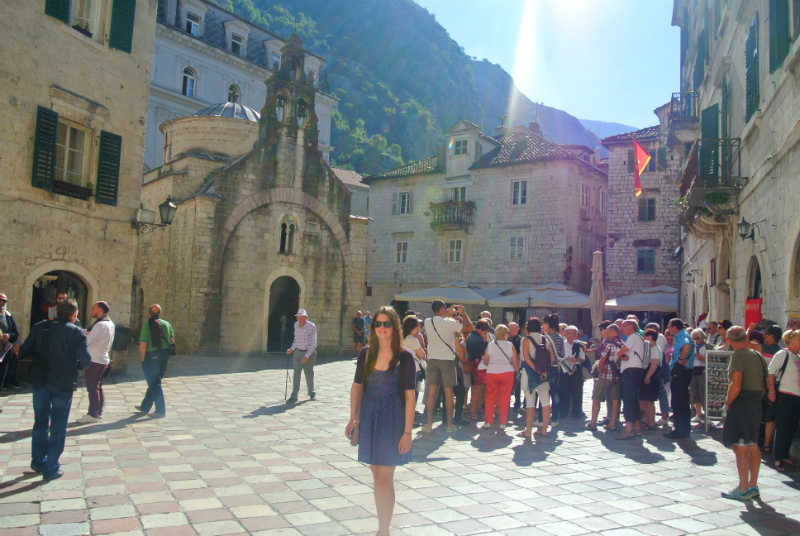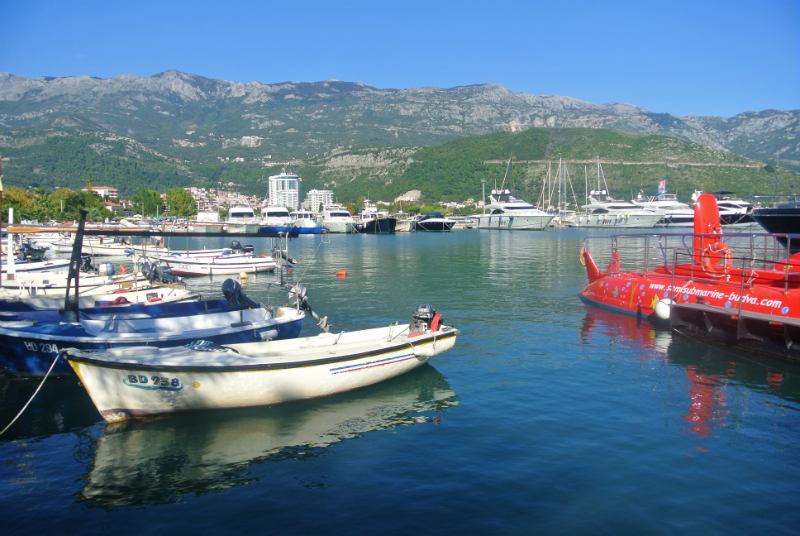 Although Dubrovnik is an extremely touristy place and more pricey than other cities such as Split, it's well worth visiting. We felt that October was a great time to go because it was still warm but less crowded than during summer. We're also able to book reduced tickets for the bus tour which is a great perk travelling off-season.
Have you been to Dubrovnik? What was your favourite thing to do?