Alicante is one of the places I've never really considered to visit but when I was looking for a weekend getaway in the sun it popped up and I took the plunge and booked it. I've been to Spain a couple of times visiting Barcelona and Madrid a few years ago, and I've had an amazing time, so I was looking forward to exploring yet another Spanish city (and hopefully soak in some sun).
Alicante is the 11th largest city in Spain and is located at the Costa Blanca coastline where lots of holidaymakers spend their summer holiday to party and relax at the beach. Not my ideal holiday but luckily Alicante and the surrounding area has so much more to offer than just that.
Here is my 48 hour guide on top things to do in Alicante:
10:30 – Stroll along the Esplanada
The palm-lined Explanada de España is along the city's seafront next to the harbour. The promenade was created by the architect Jose Guardiola Picoconsists in 1867 and consists of 6.6 million red, cream and black tiles.The pattern reflects the Mediterranean waves and it's the perfect place to have a stroll beneath the beautiful palm trees and watch the daily life pass by. You'll also find market stalls selling handmade craft such as jewellery, bags and purses for a reasonable price as well cafés and bars.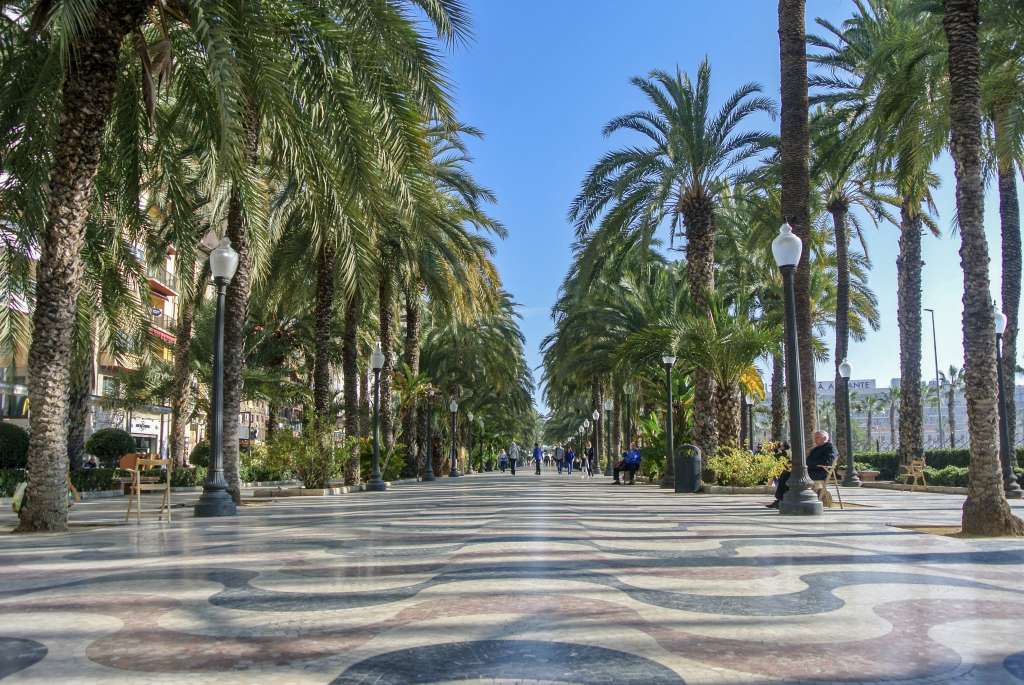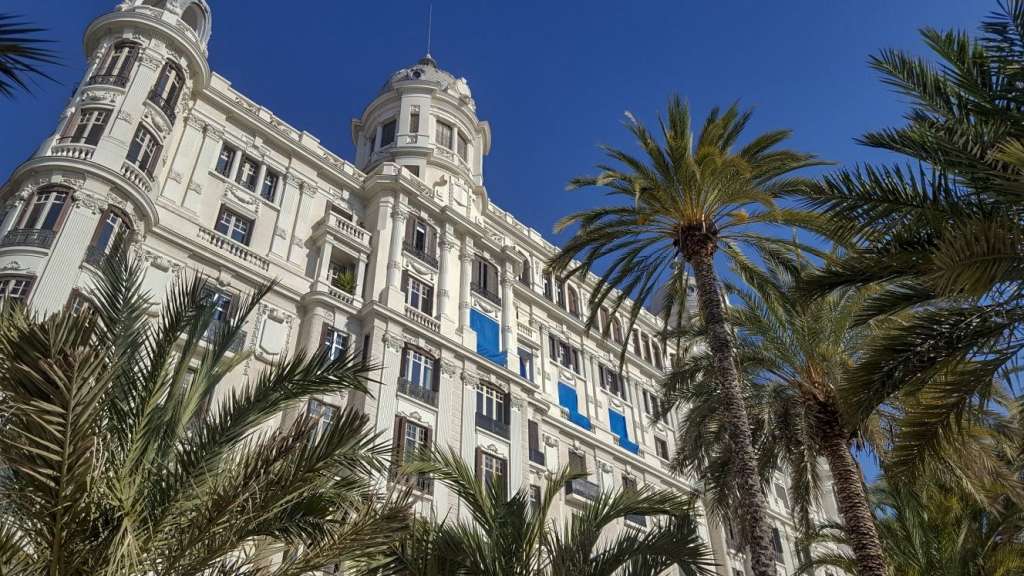 11:00 – Join a free walking tour
We've done a couple of free city walking tours before in other cities, and when we spotted tour guides at the promenade we decided to join the 2 hour tour through the city. We started at the harbour learning more about the history of Alicante and we continued our walk through the old town and passed the city hall, Basilica of Santa María and the Contemporary Art Museum. At the end of the tour, we got the opportunity to taste some delicious fudge and finished the tour at the Mercado Central. We've learned a lot about Alicante and got some great tips on what to see and where to get the best ice cream. It's best to do the tour from Monday to Saturday otherwise you would miss out on thew fudge and a stroll through the market.
13:30 Grab some food at Mercado Central
Mercado Central is split across 2 levels and you'll find everything from fish, meat, vegetables and baked treats. After finishing the tour, we had another stroll through the market and grabbed some delicious empanadas from a bakery for lunch. The market is open from 7.00 – 14:30 during the week and until 15:00 on Saturdays, but be aware it's closed on Sundays.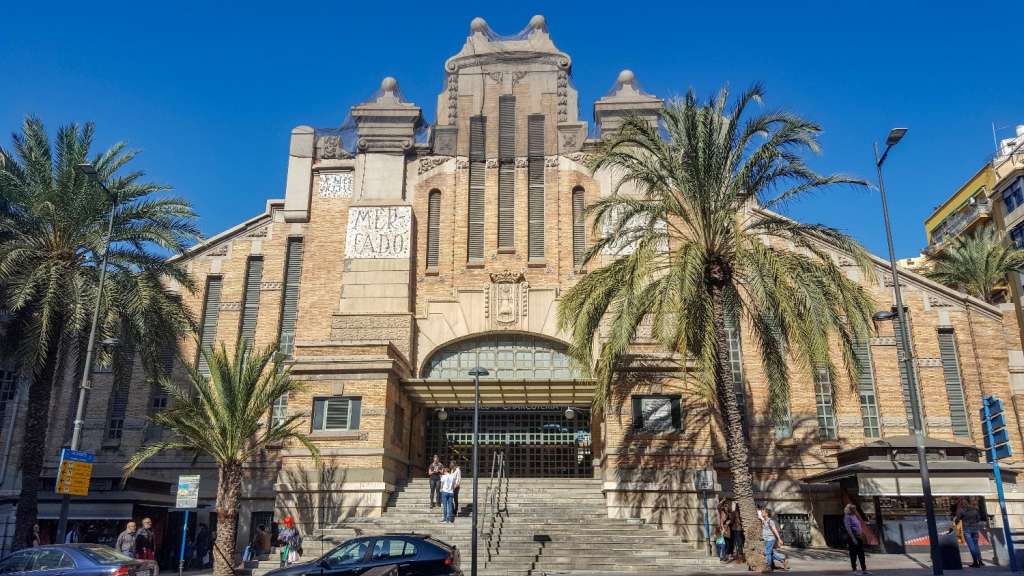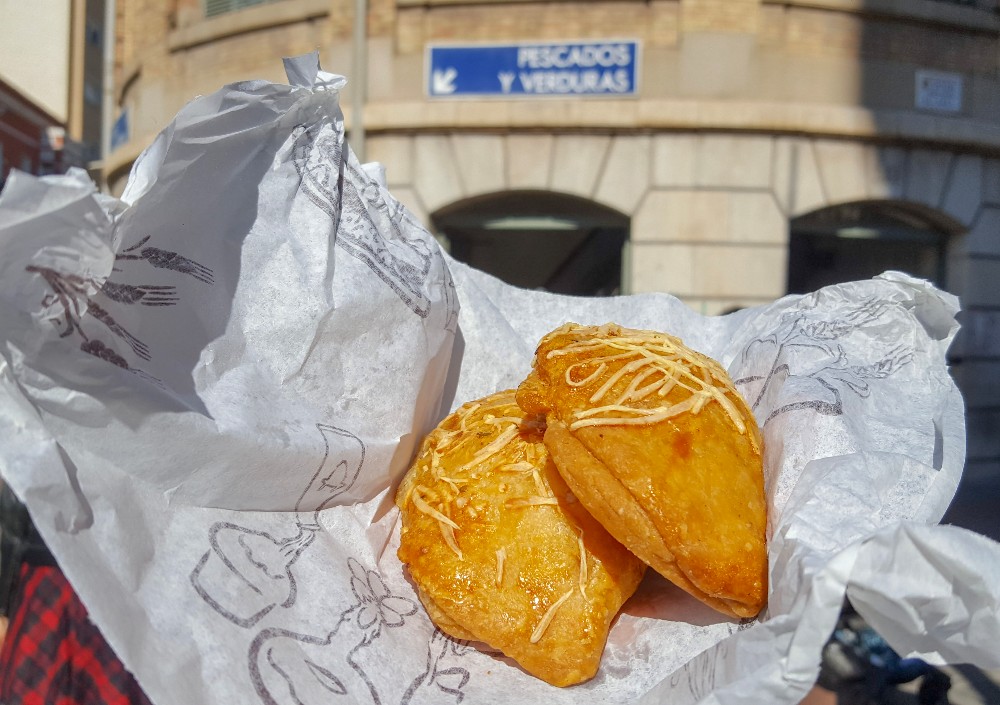 14:00 Stroll through Barrio Santa Cruz
I love strolling through narrow, cobblestone streets and this is the perfect place to do so in Alicante. Built on a hillside, expect steep stairs but it's so worth it when walking through winding streets past beautiful coloured houses, tubs of flowers and quaint Spanish cafés. It truly feels like a million miles away from the hectic centre of Alicante.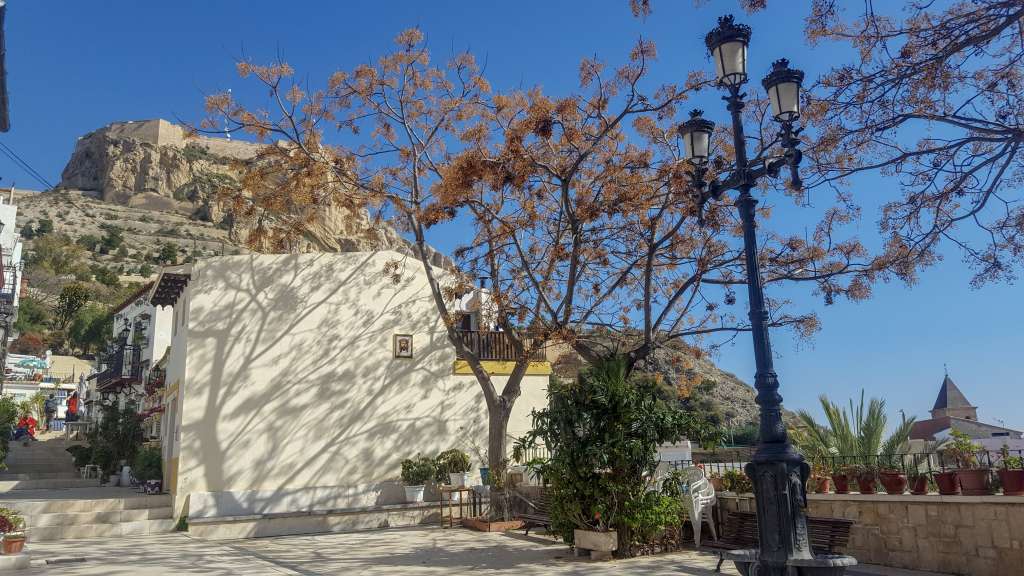 15:00 – Visit Castle of Santa Barbara
The castle of Santa Barbara is towering over the city, so it's impossible to miss. We walked up to the top of Mount Benacantil through the picturesque Barrio Santa Cruz and stopped a few times to enjoy the views. Alternatively, you can also take a lift to the top of the hill from Postiguet Beach for 2,70 Euros.
The origins of the castle date back to the 9th century. Make sure to make your way up to the top of the castle for incredible views over Alicante and visit the preserved rooms to find out more about the history of Santa Barbara.
Although the entrance is free, it's very well kept and you'll also find a small shop selling souvenirs as well a cafe for a few well earned refreshments.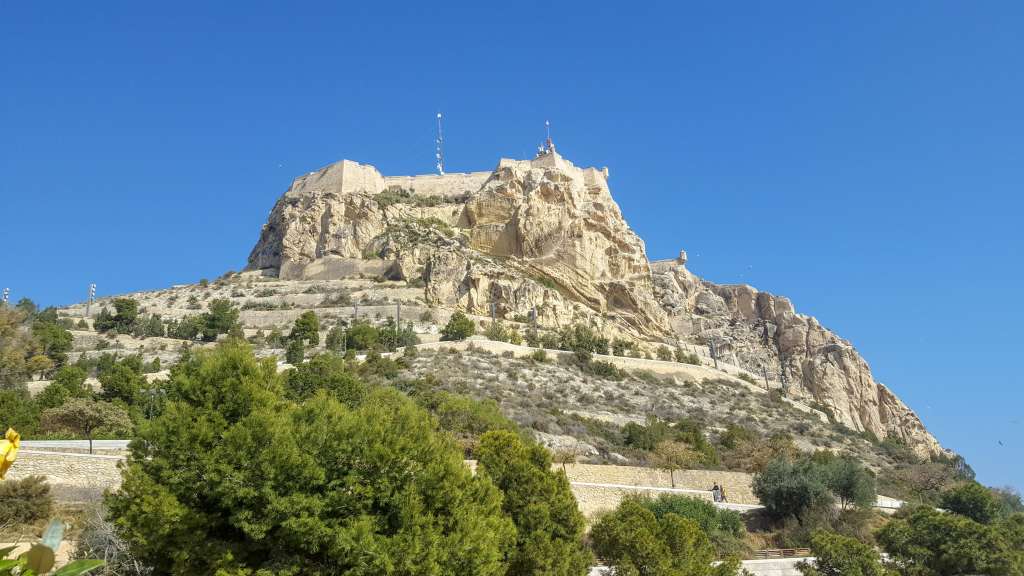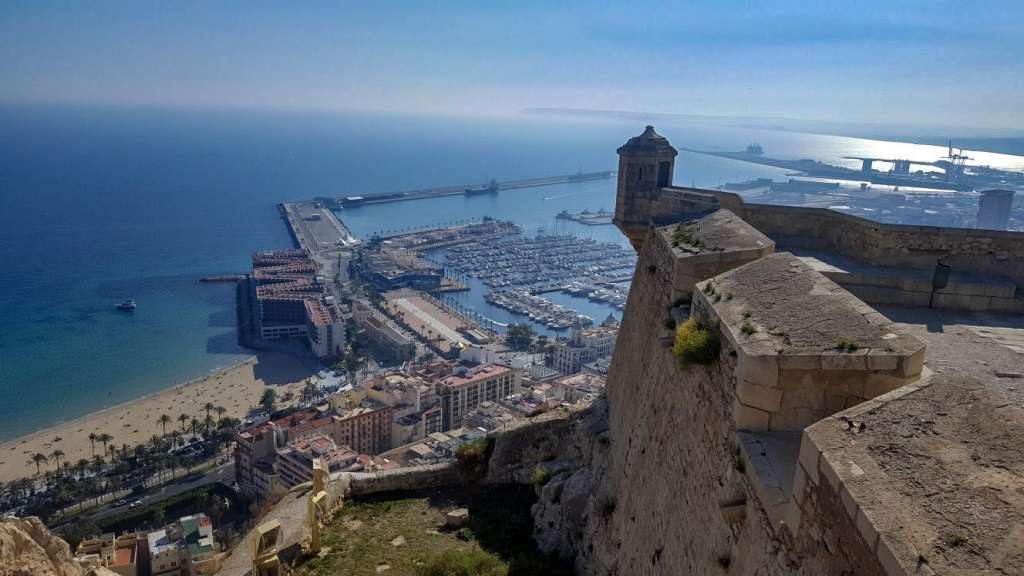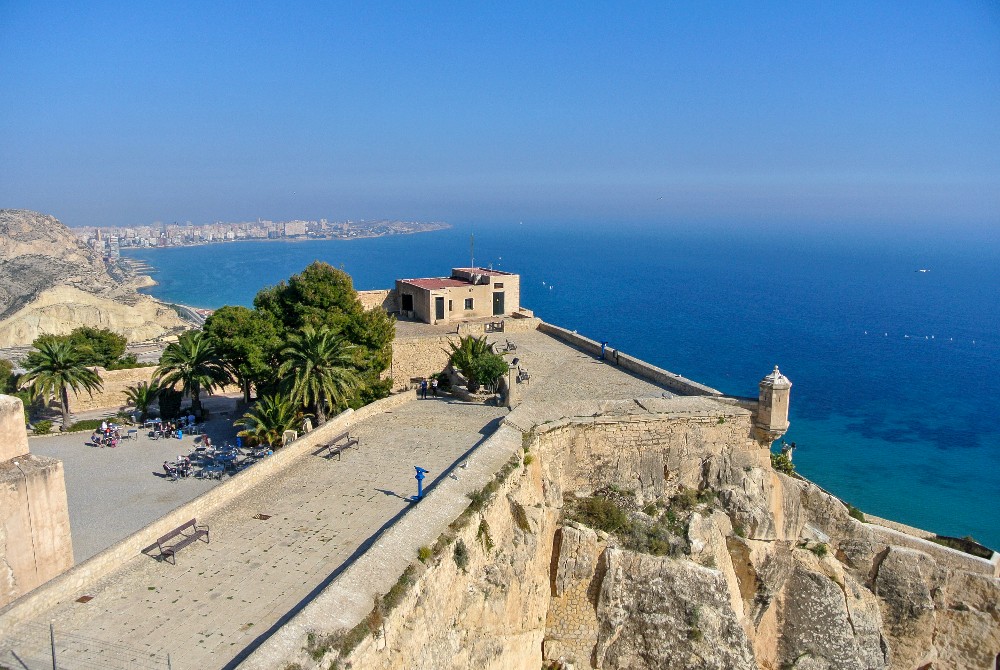 16:30 Treat yourself to ice cream
A visit to Alicante is not complete without an ice cream (or two or more depending on the length of your stay). There are lots of delicious options but we kept going back to Livanti in Calle Muñoz – voted the 3rd best ice cream parlour in Spain. They do a lot of different flavours – Tiramisu being one of my favourites. The ice cream is extremely creamy and you'll even get a mini cone on the top of your cup. Another great ice cream shop is Heladería Borgonesse along Rambla Méndez Núñez if you fancy to mix it up.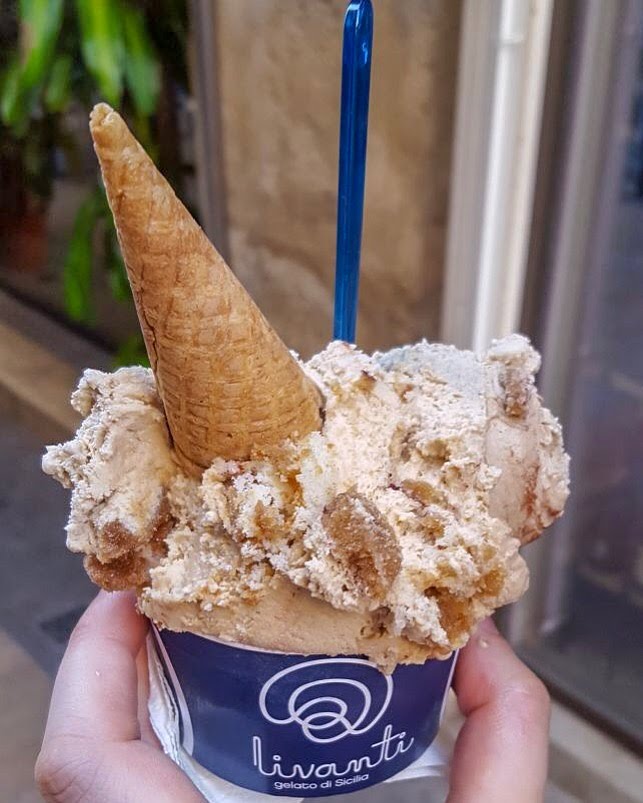 17:00 Explore the harbour & beach
The port is another great area to have a stroll and admire the luxury yachts moored in the marina. There are plenty of restaurants, bars and even a casino, if you're feeling lucky. Further down is the Volvo Ocean Racing museum which is free to enter. On the other side is Playa del Postiguet – Alicante's city beach that stretches over 1 kilometre and is a great place to relax and wind down.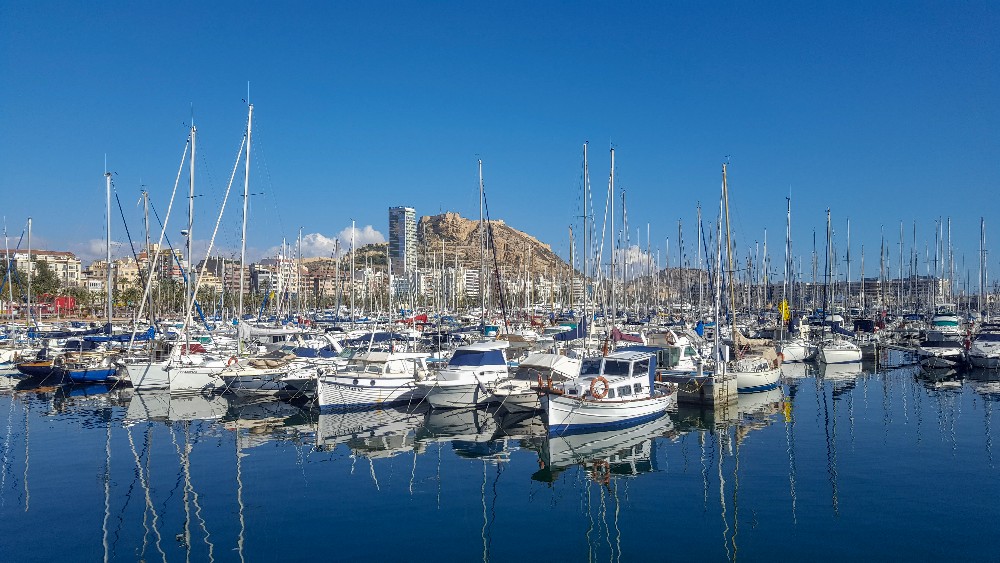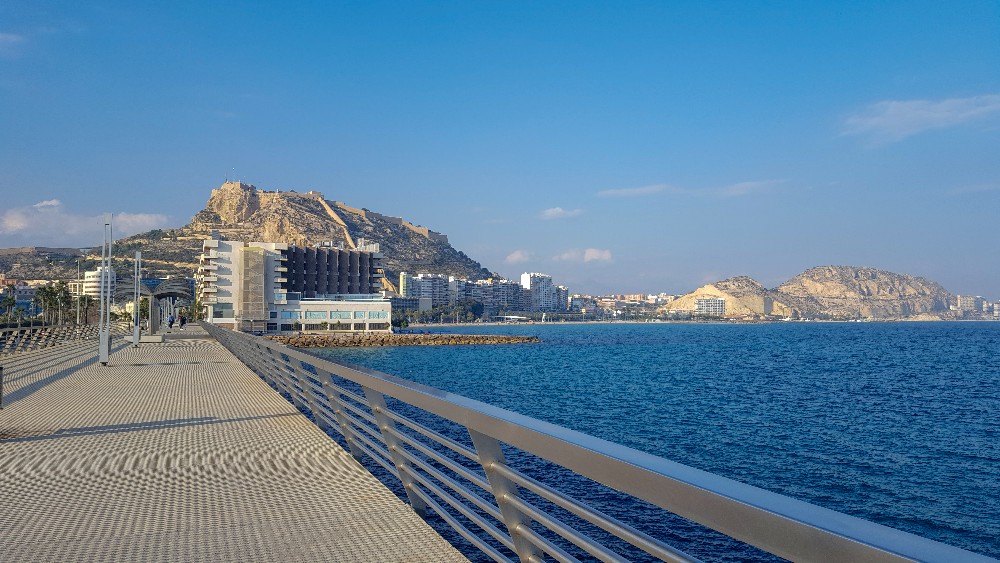 On Day 2…
Mushroom Street
On our second day, we walked a different way to the centre and we're glad we did when we saw the mushrooms popping up in front of us. As we found out later, the mushrooms in San Francisco street, also known as "The Mushroom street", started to appear in 2013 as part of an initiative of the city to revitalise the area and help the local businesses.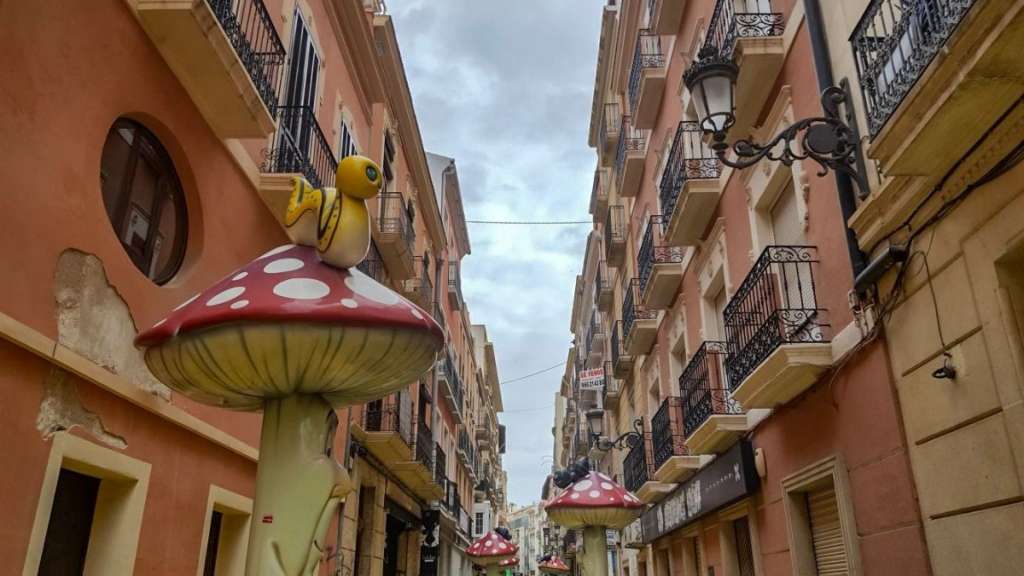 11:00 Breakfast at Borgonesse
We came across this café on our first day and we had to come back. They do everything from sweet pastries and croissants to baguettes. I'm a big sucker for salmon, so I got the salmon baguette with a coffee and juice because why not if it only costs 3,50 Euro.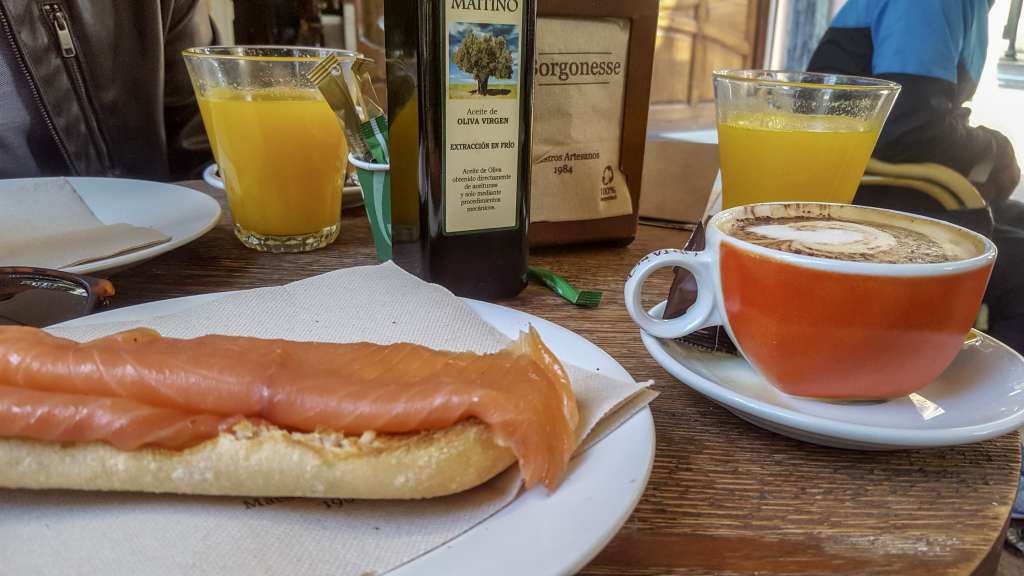 12:00 Visit the Contemporary Art Museum
As it was a cloudy day, we decided to visit the Contemporary Art Museum which is free to enter. It's split across 4 floors and exhibits contemporary Spanish art including work from the local artist Eusebio Sempere as well as pieces from Picasso, Miro, and Chagall from Sempere's private collection. The building is spacious and well lit and it's a great way to spend an hour soaking in some culture.
14:00 Take the tram to San Juan Beach
Not to be missed is the Alicante tram. The scenic ride will bring you to San Juan beach for only 1,35 Euro (single ticket) or if you like to head further, take the tram all the way to Altea – a picturesque Spanish town with winding streets to get lost in. Either way, it's a great way to escape the hustle and bustle of Alicante even on a cloudy day.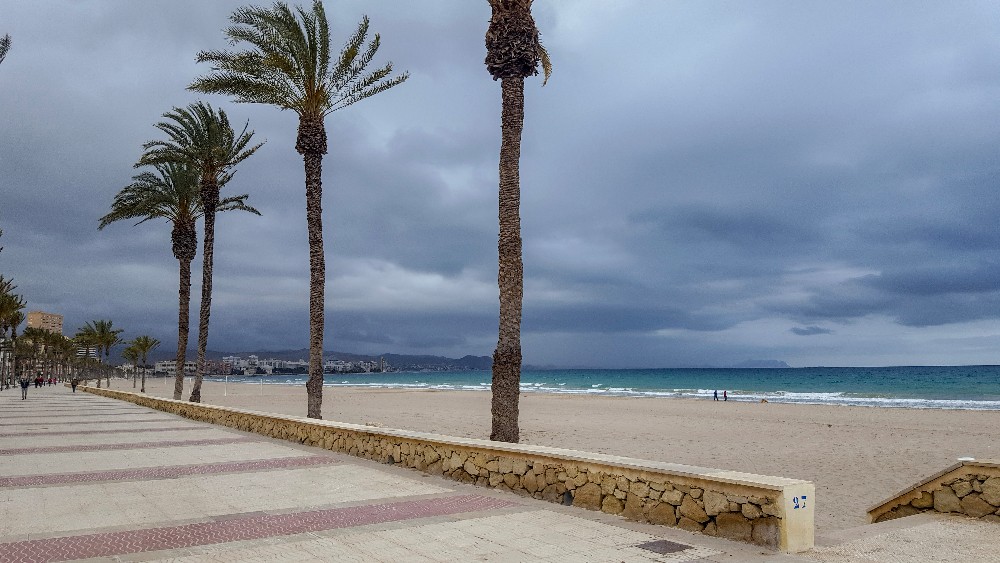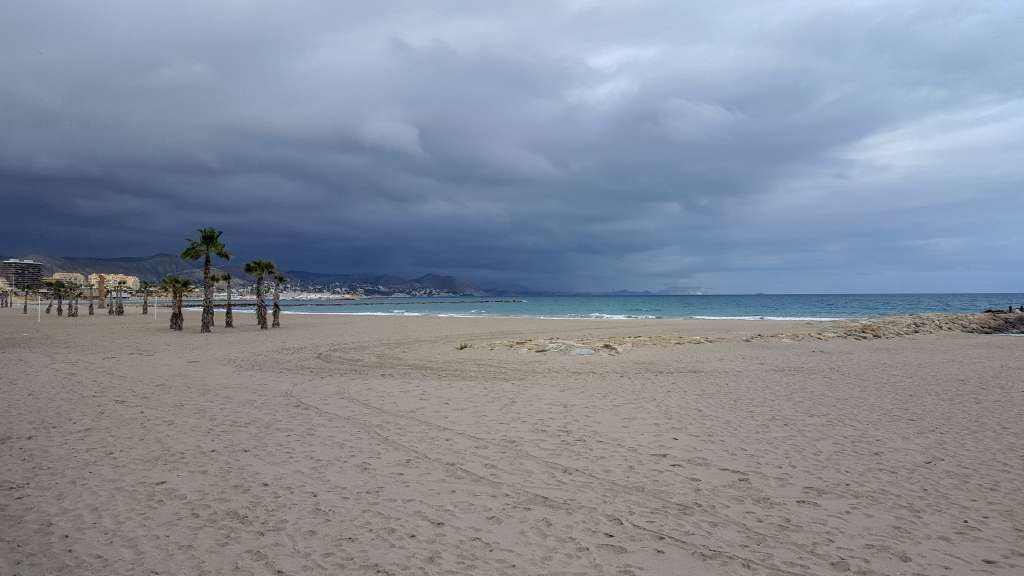 Overall, Alicante is a great weekend getaway. There is plenty to see without rushing through the city and there will be still plenty of time to relax at the beach or do a day trip to San Juan Beach or Altea.
Have you been to Alicante? What did you think? Let me know in the comments below.
Heading to Alicante in Spain? Pin me for later.