I'll be honest: I didn't prepare a lot prior to our visit to Barcelona. I'm that kind of person who prefers to stroll around and Barcelona is perfect for that! It's a beautiful city and I loved the fact that it offers both the seaside and cultural life. Below is my personal summary of 72h hours in Barcelona.
Getting to Barcelona
We got an amazing deal with Ryan Air: a return flight for only £68. From the airport (Terminal 2), we took the train to the centre. It only costs 3,80€ and takes 30 minutes to Playa Catalunya . Alternatively, take the bus which is 5,80€ each way.
 Getting Around
Barcelona is a great city to explore by feet; therefore we walked to most of the sights. We took the metro a couple of times to get to places further away from the centre like Park Guell. Single tickets are 2€, but if you know that you will use the metro frequently you're better off with a 10 trip ticket for 9,80€ or a 2 day pass for 13,40€.
 See and Do
Barceloneta On our first day in Barcelona we went straight to the harbour. It's a beautiful part of the city and I instantly fell in love with the area. Everywhere are palm trees, restaurants, cafés and the beach is perfect for a chilled day. Surprisingly, the beach wasn't packed considering that it was sunny, hot day in June.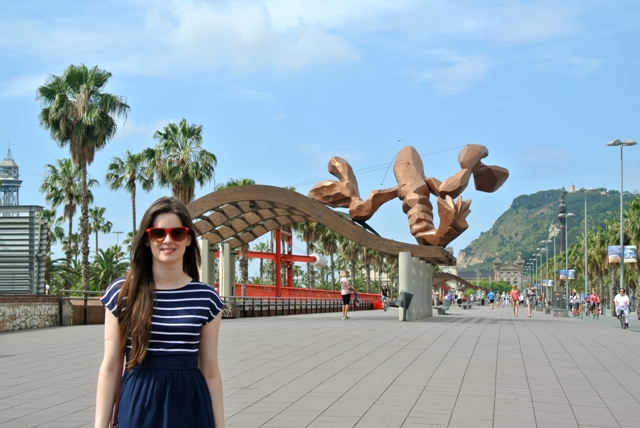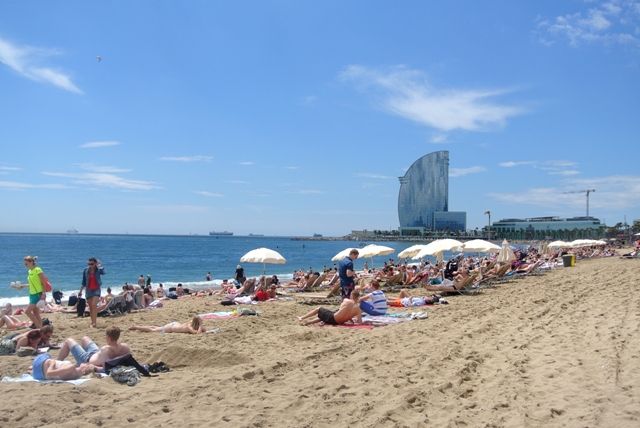 Picasso Museum In the afternoon it got cloudy and showery, so we decided to go to the Picasso museum. We had to queue over an hour, but as it was a Sunday we got in the museum for free. The museum focuses on Picasso's early drawings from when he was living in Barcelona. You can find many drawings from when he was little as well as paintings from towards the end of his career. None of Picasso's major work got displayed though, but I really enjoyed learning more about Picasso and his work as a teenager up to just before his death. Cost: Monday-Sunday 11.00€, Sundays FREE after 3pm
La Sagrada Familia This is a must when visiting Barcelona. It's the iconic symbol of the city, and one of Gaudi's best known works. We didn't go inside to avoid the entrance fee, but even from the outside it's a stunning yet-unfinished church. Cost: 13,50€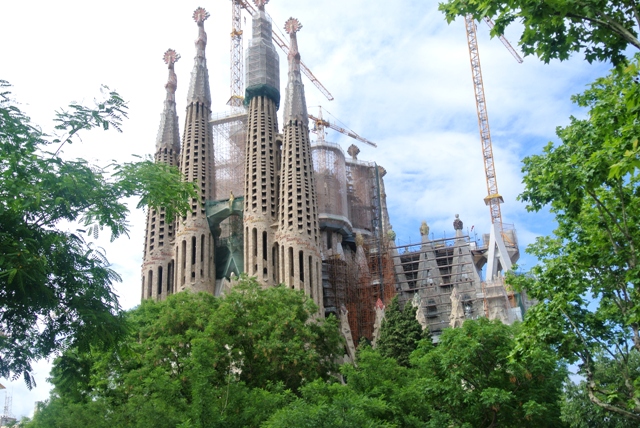 Montjuic On our second day we took the cable car from Miramar to the top of the hill of Montjuic. We were lucky enough to have our own cable car and the view over the city was amazing. On top is a castle and park which are definitely worth a visit too and it also gives you the opportunity to enjoy the incredible view. Cost: return ticket 10,30€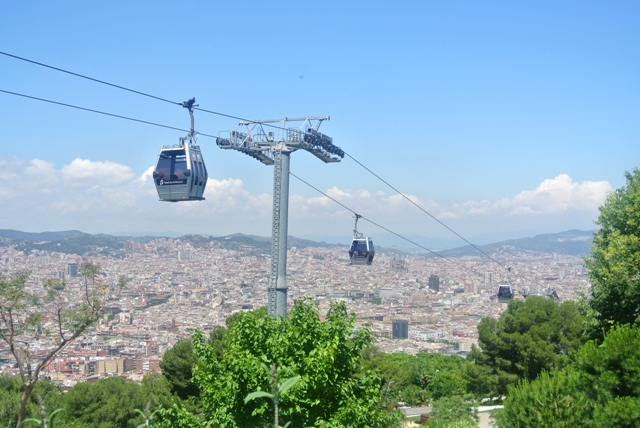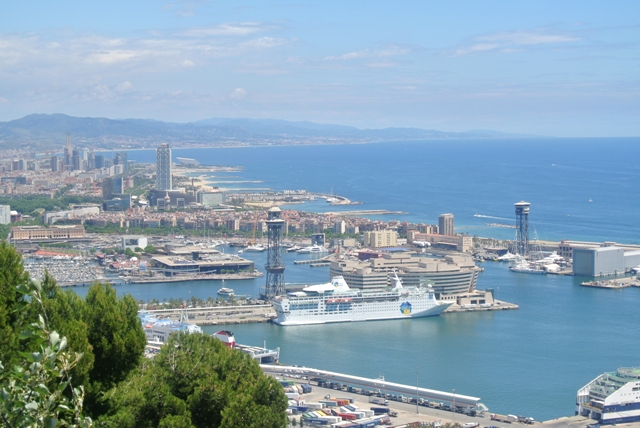 Olympic Stadium I'm a big fan of the Olympic Games, therefore this sight was a must. As it was a Monday, the museum was unfortunately closed, but the stadium and the park is free to access every day. Even though the stadium seems so much smaller than the one in London it's still full of history and the surroundings offer beautiful fountains and views across Barcelona. Cost: FREE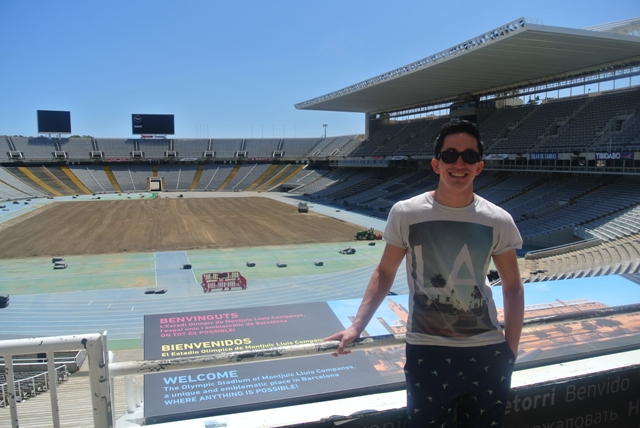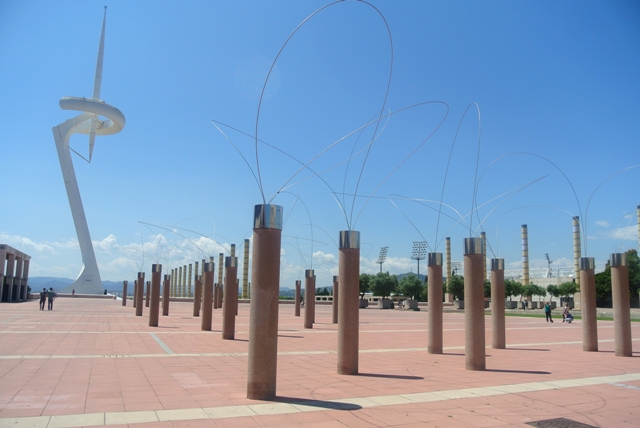 Park Guell This park is situated atop of a hill and showcases some of Gaudi's architectures. It's a 10 minute climb, but totally worth it: from the top of the park you'll get a stunning few across Barcelona. Also, have a quick look into the 'Visit Gaudi Experience' Centre to get a guide about the history of the park. Cost:FREE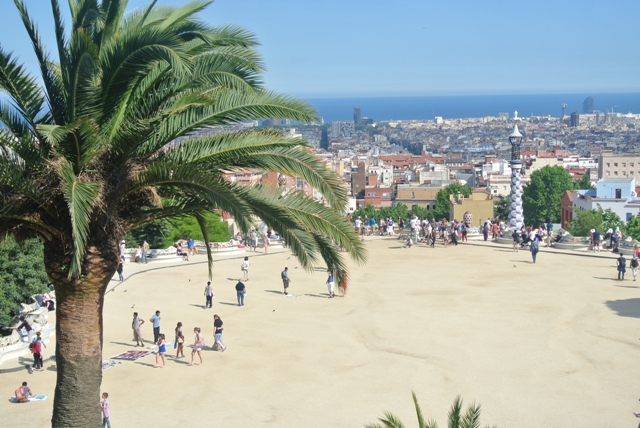 La Boqueria On our last day we explored the surrounding area of our apartment. We walked along Las Ramblas to the market La Boqueria. This place is perfect for tasty treats, vegetables and meat. Treat yourself to a fruity juice or small salami slices for 1€ when visiting the market. Yummy! Cost:FREE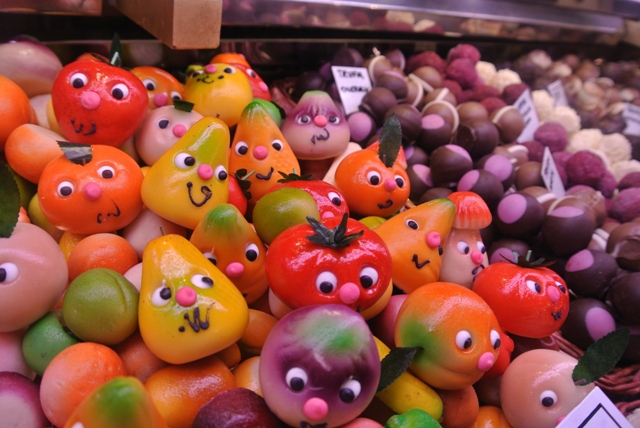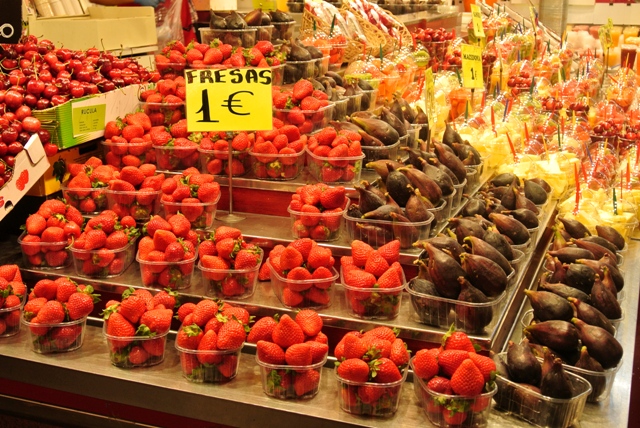 Placa de Catalunya is the main central square and from there you can easily access the pedestrian shopping area with high street stores such as H&M, Zara, Mango and Stradivarius. Also, do walk around in the Gothic Quarter – the old town of Barcelona.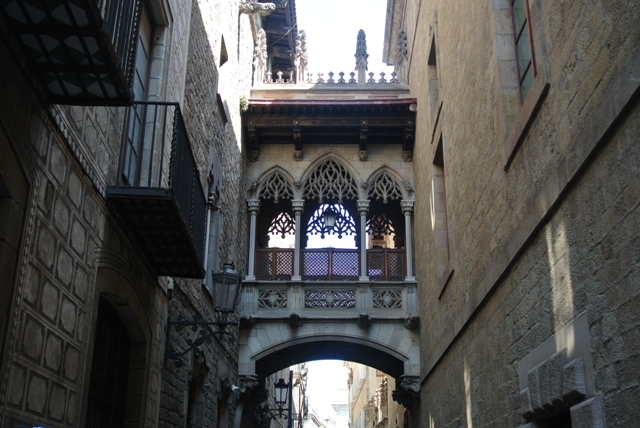 Eat
I wasn't expecting a lot considering that we had food in very touristy areas like Las Ramblas and Barceloneta, but I was pleasantly surprised – the Tapas, Paella, ice cream, and cocktails were always very good. On our second day we went to Taller De Tapas. One of their restaurants is located at Las Ramblas and offers a wide range of tapas and drinks. We got 4 Tapas (mushrooms, peppers, calemares and chicken with chips) and 2 cocktails for 40€ for the two of us. Compared to London this was rather cheap, but if you visit a less touristy area I'm sure you can get it for even less. Tip: When planning a day trip make sure to bring plenty of water and a few snacks to save money.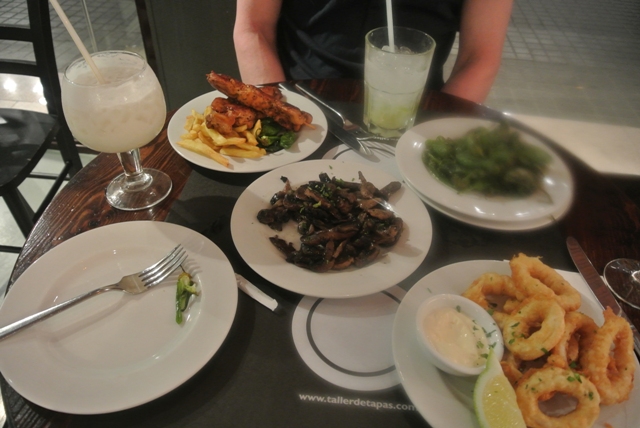 Sleep
We booked our accommodation on airbnb.com – a website that offers unique apartments and rooms around the world. The choice is huge, therefore it was pretty easy to find a room within our budget (£60 each for 3 nights). Our apartment room was located right in the centre close to Las Ramblas and the Gothic district. Even though we arrived late our 'landlord' welcomed us and provided us with some great tips where to eat and what to do in Barcelona.  We shared the kitchen and the bathroom with fellow travellers. The whole place was very clean and with all the amenities (e.g. free Wi-Fi) we needed.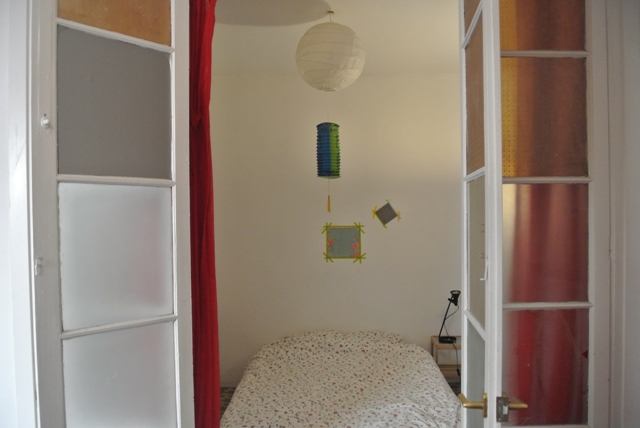 What we didn't do but wished we did
We'd have loved to explore Barcelona by bike a bit further but we ran out of time. Also, Barcelona offers lots of museums and I wish we would have gone to the Miró Museum and did the La Sagrada Familia tour.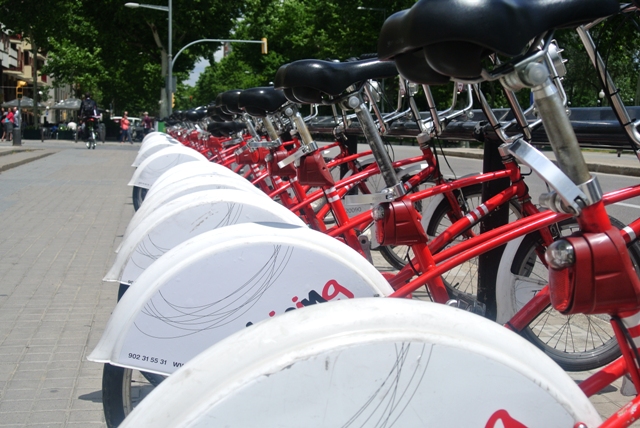 Overall, Barcelona is a stunning city that offers amazing architecture, weather, cultural life, food and the seafront. So what are you waiting for? Pack your sunglasses, sun cream and a hat and head to Barcelona.
Have you been to Barcelona yet? What do you like about the city?