After a week in the hustle and bustle of São Paulo, we were excited to move on to our next stop: Florianópolis (short Floripa) which is located in the south region of Brazil and is known for beautiful beaches and great nightlife. Luckily, we found a cheap flight which saved us taking the long 11 hour bus ride. Only 1 hour after we took off in São Paulo, we arrived at the idyllic domestic airport. Olá Florianópolis!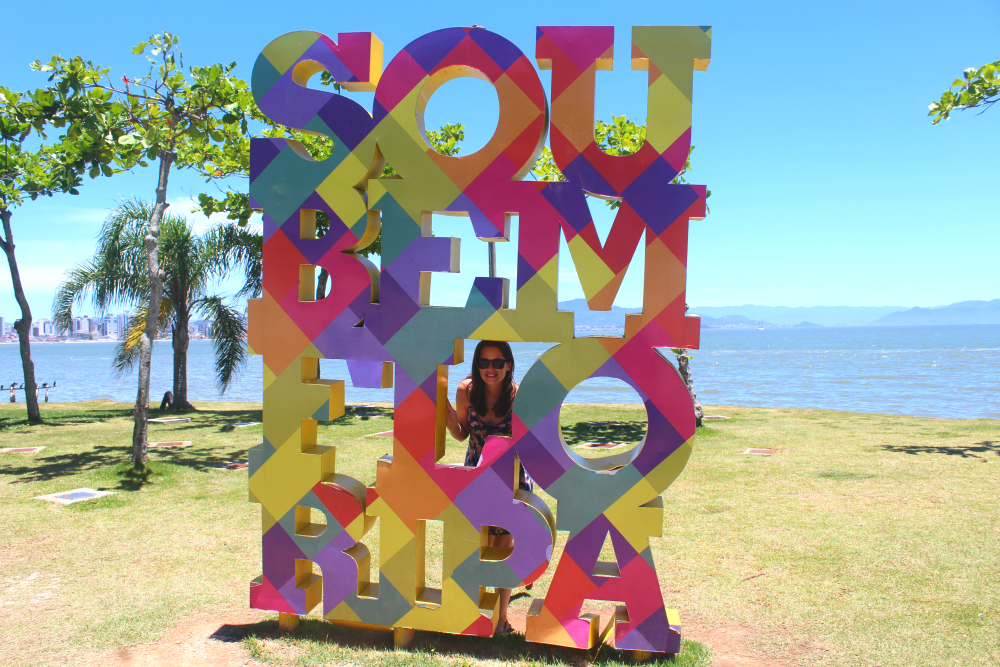 Where did we stay?
We've booked a room through Airbnb back in London and I'm glad we decided to go with this place because it was one of the best experiences we had so far. The room was nicely decorated, spacious and extremely quiet but this stay was extra special thanks to our hosts. They were super nice and made us feel welcome at their home from the first moment. They invited us to have breakfast in their coffee shop every morning and offered to help us if we had any questions. Plus, their home was located in the centre of Florianópolis just across the street of the sea. I wish we could have stayed longer…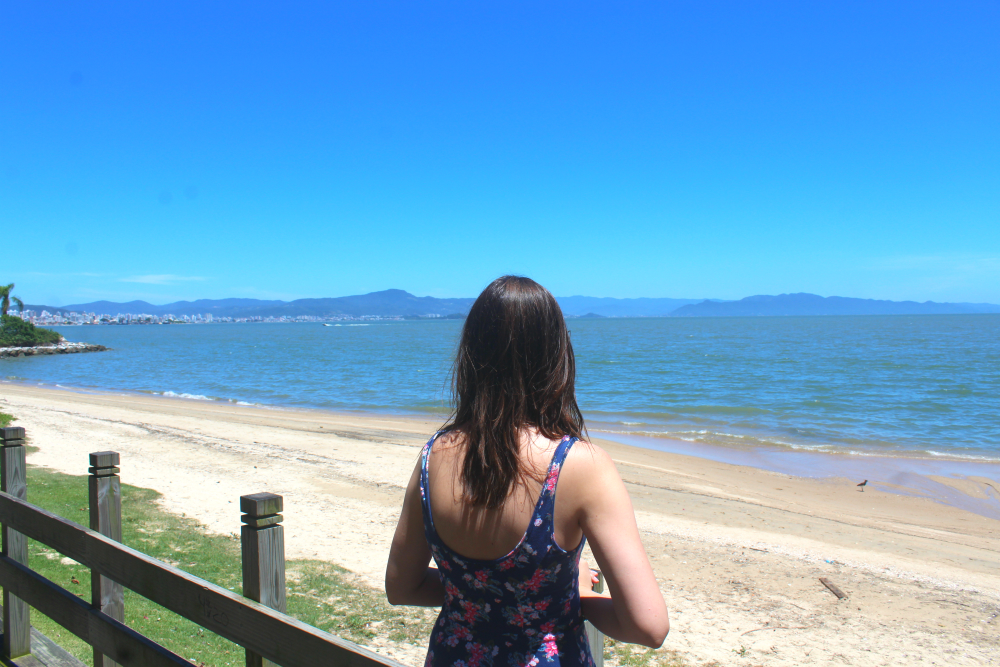 What did we do?
We've had amazing weather, so we spent most of the time outside. On our first day, we walked along the promenade towards the centre, admired the historic buildings and enjoyed a few ice-creams along the way. The streets and trees were beautifully decorated for Christmas but it's hard to imagine it's that time of the year when you're roasting in the sun at 30C.
On our second day, we took the local bus to Barra da Lagoa – a small fishing village with a beautiful sandy beach that stretches over 15km. The turquoise-coloured water looked amazing and the beach wasn't busy at all, so we sat down to make the most of the sun and the views. If only I had put on more sunscreen but that's a different story 😉 Besides the beach, you also have the opportunity to walk a trail to an observation point and the village is also home to a turtle preservation centre, so there's plenty to do for a day out.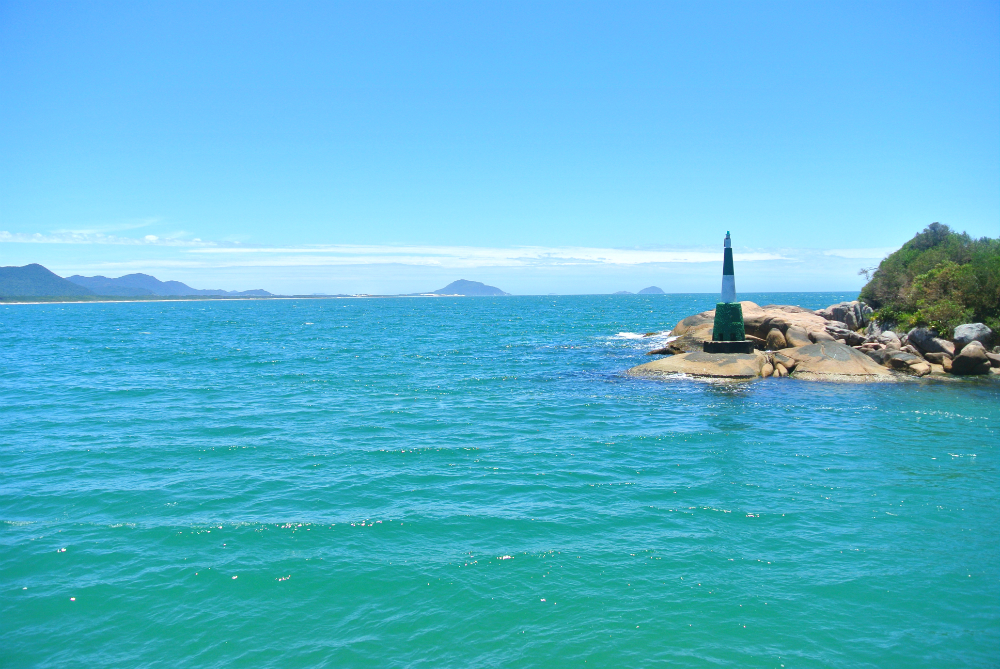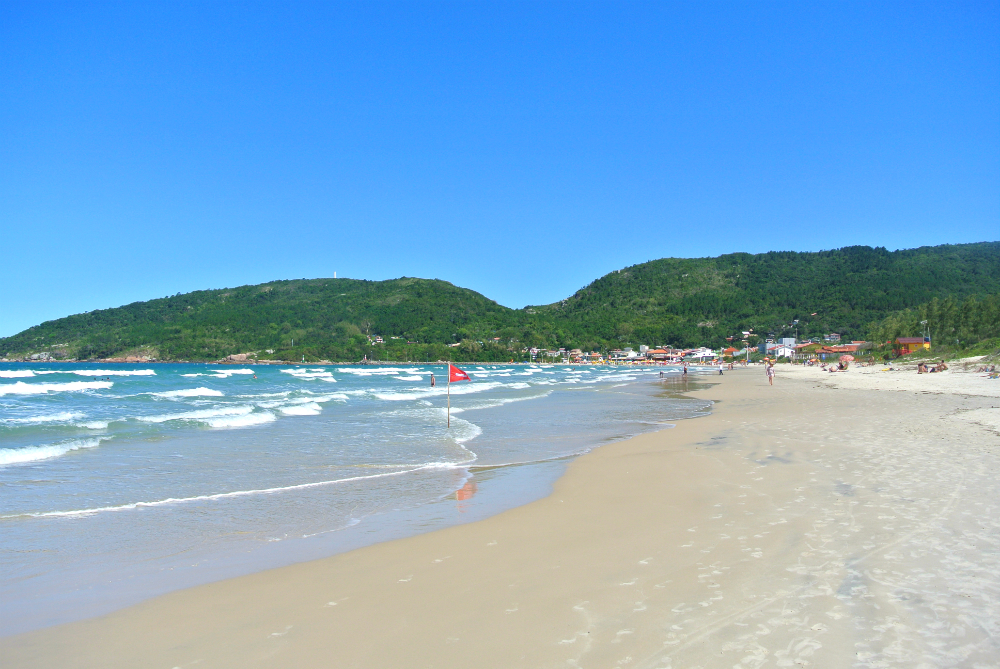 What did we eat?
We were really spoilt for choice – whether it's burritos, sushi, pizza or burgers – all this was literally minutes away from our place. On our first night, we opted for a Burger restaurant called San Francisco, followed by a Mexican feast at Guacamole and a traditional Blumenau sandwich at our local Sanduicheria da Ilha. We've also tried a few Brazilian specialities including pasteis and we couldn't resist getting squids at the beach.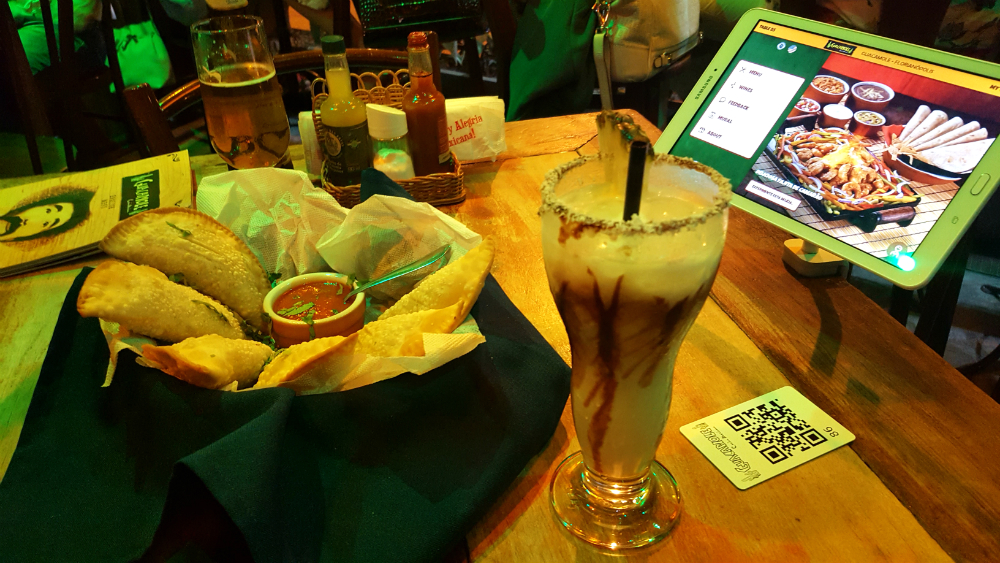 Floripa turned out to be one of my favourite places in Brazil. The city offers culture, shopping and diverse food but also has amazing nature right at the doorstep which makes it a great place to visit.
Have you been to Florianópolis? What did you think?