We're back in London exactly a week now and New York City is still stuck in my head. This city has left an impression and great memories I will remember for a while. It was the first time I left Europe and I just knew New York from movies and fancy travel magazines. My expectations were high from the city that never sleeps!
We arrived at JFK airport on a cool Monday night and the first thing I saw from the distance was Manhattan's bright skyline. Yes, I've really made it to New York City after years of planning and now I was just a few miles away.
We stayed in the Upper East Side and that's where our adventure began: On our first day we walked trough the streets of Down Town Manhattan (also known as the concrete jungle); we admired the Rockefeller Centre, Empire State Building and Times Square; had food in Bryant Park and took the subway to lower Manhattan to visit the 9/11 Memorial.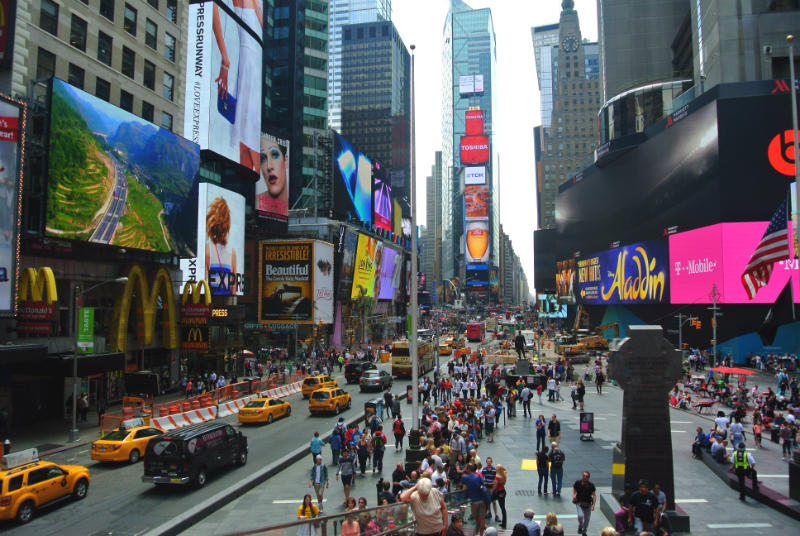 After a good night sleep, we continued our journey and walked the High Line (park built on an old railway track) passed the Chelsea district, grabbed a burger in West Village, strolled through the streets of Greenwich Village, East Village, Little Italy and Chinatown and completely feel in love with those areas. Our day ended with a sunset at Battery Park.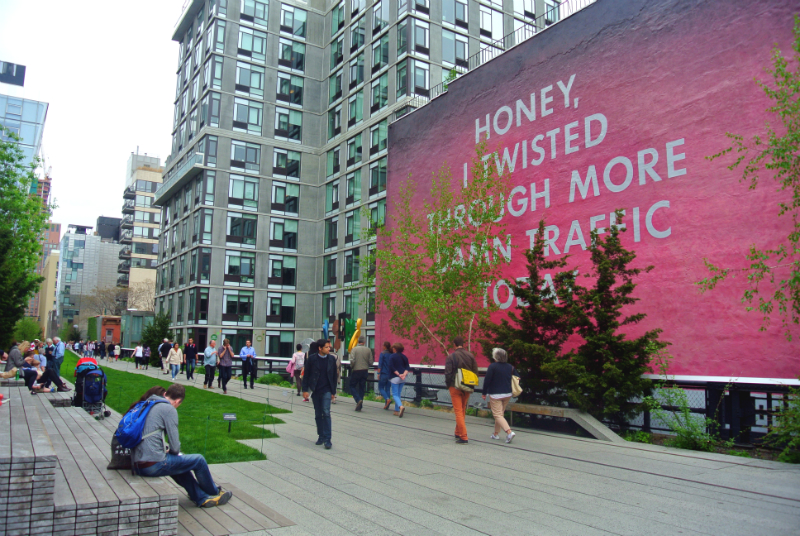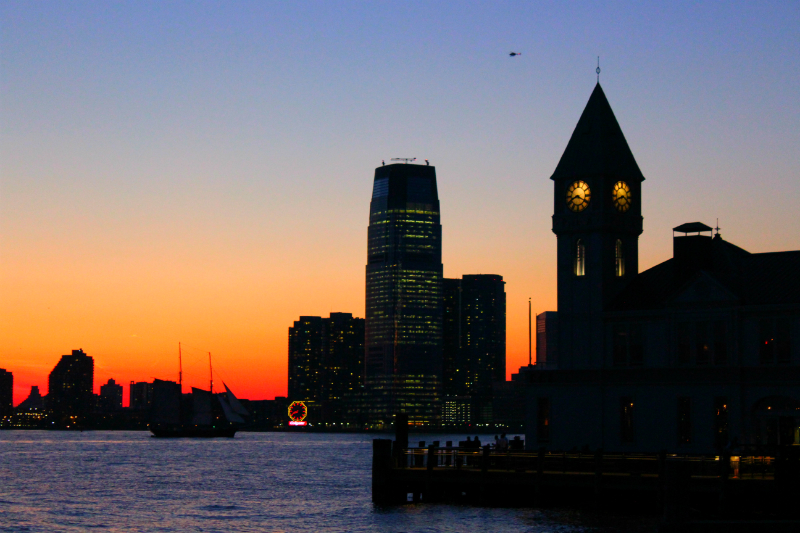 I could go on and on with sights we've seen but I won't bore you with lists of attractions in this post. Every day of our stay was different, New York is very diverse and you can literally do anything, anytime of the day. It's an overwhelming city with so much to see and do – we never got tired of exploring more of the city even though our feet was in bits already after 2 days (next time I bring sneakers).
So when will be go back? I don't know but I'm sure we will one day because our New York City journey isn't over yet!
Have you been to New York? How did you experience the city that never sleeps?