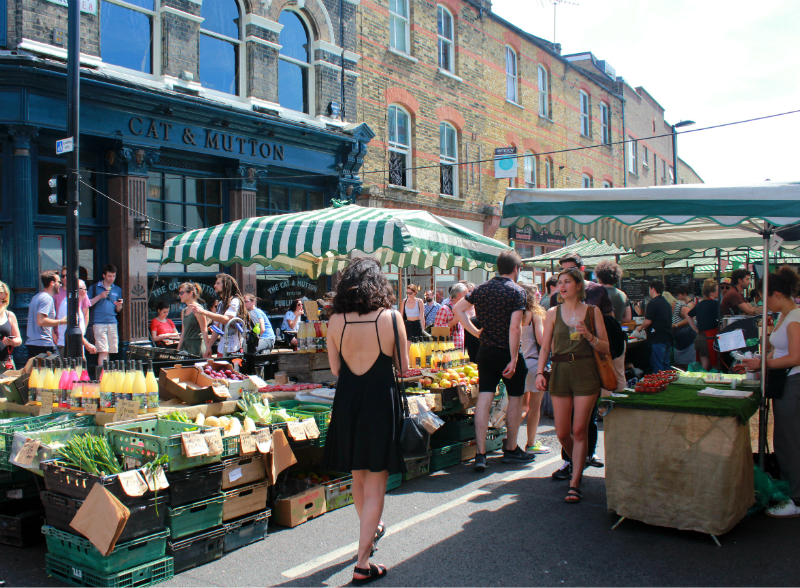 One of my favourite things to do in London is exploring markets. Last Saturday, Charlie and I went to Broadway Market for the first time. It's located in Hackney (East London) and is open every Saturday from 9am to 5pm. We've got a bus to Hackney Central and then walked 10-15 minutes to the market, but you can also take the train to London Fields which is the closest station to Broadway Market.
An Afternoon at Broadway Market…
It was a perfect summer day and when we got to Broadway Market we were already smelling delicious food. You can get everything there from a yummy chicken burger and bratwurst to fresh fruit, vegetables and bread. I could also see lots of healthy food options such as salmon on bread and fresh juices.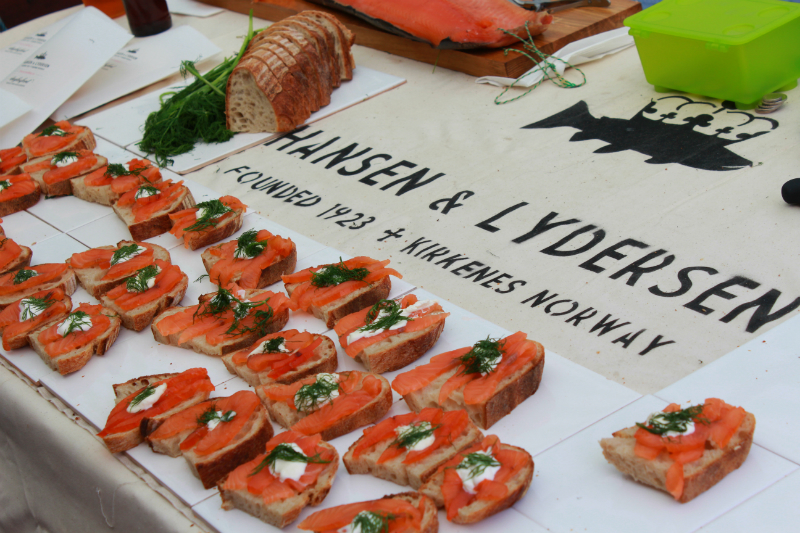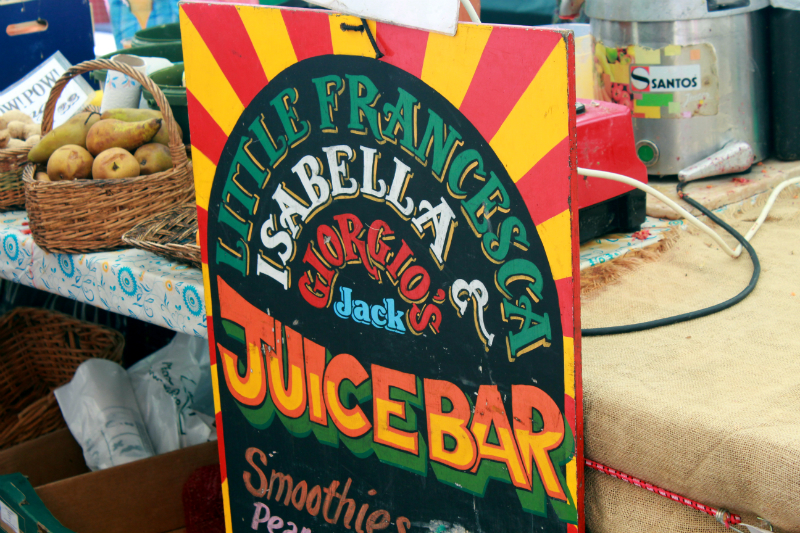 But the market has so much more to offer including beautiful summer flowers, vintage clothing and bicycles, crafts and health products. I was really surprised by the diversity of the stalls and how much the market had to offer.
Interesting fact: Unlike at other markets, all of stalls have banned plastic bags, so it's a very eco-friendly market. One of the stalls even sells pretty souvenir cotton totes which are perfect for food shopping.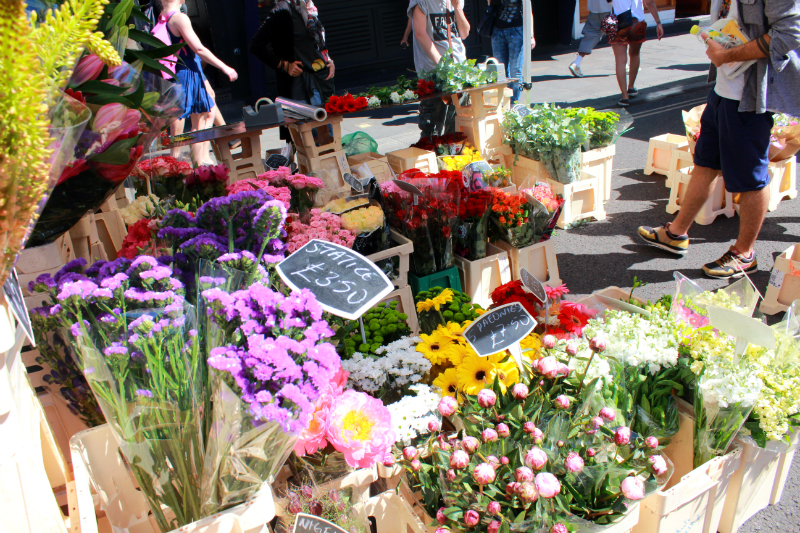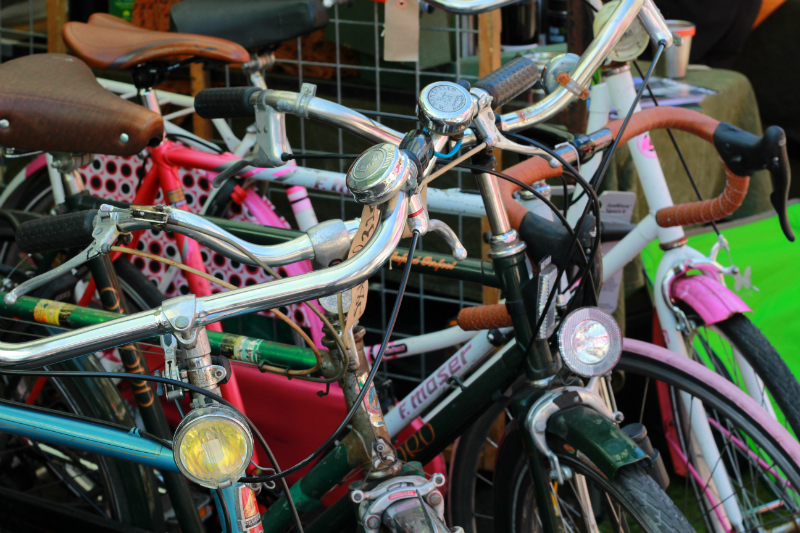 The market has a very laid back atmosphere and I enjoyed that it wasn't as busy as other markets such as in Camden or Shoreditch. We saw people chilling in deck chairs with a cool drink in their hand, musicians playing songs and people enjoying and even dancing to the music.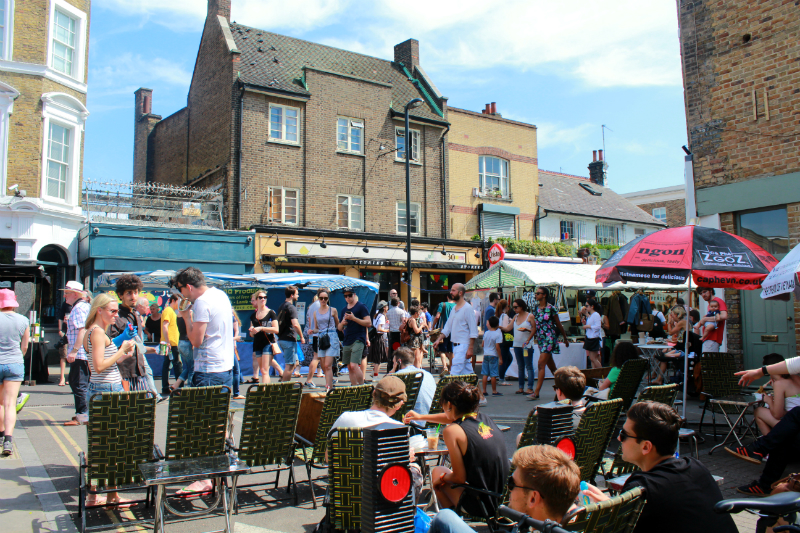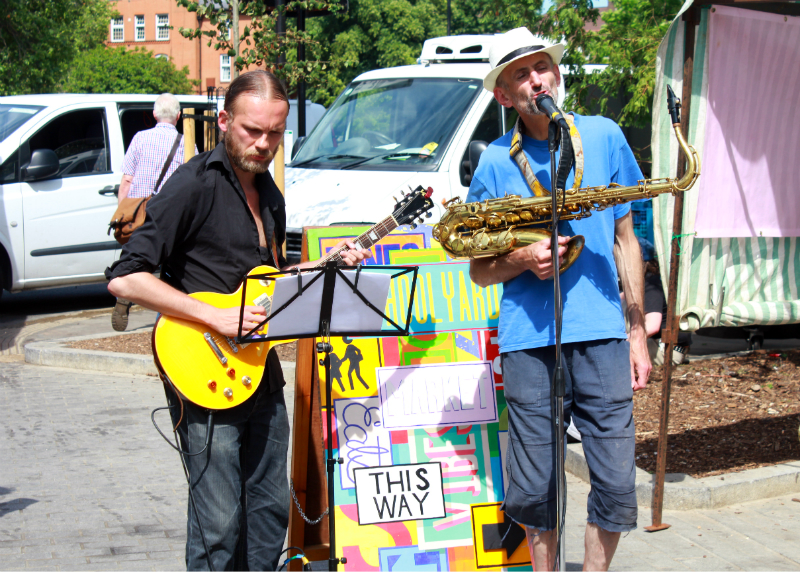 After we walked up and down the streets of Broadway market to see all the stalls, we couldn't resist and got some food to nipple on. I totally feel in love with the Bagel with cream cheese and smoked salmon and Charlie got a Clancy Wiggum Burger at Butchies. We had that burger before and I can confirm that this is one of the best chicken burgers you can get in London. I was glad that I went with the bagel though because it was the perfect light summer snack.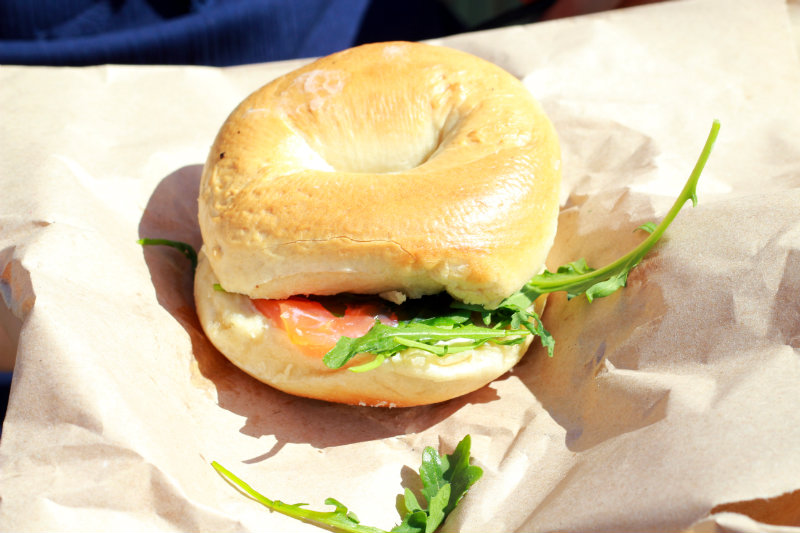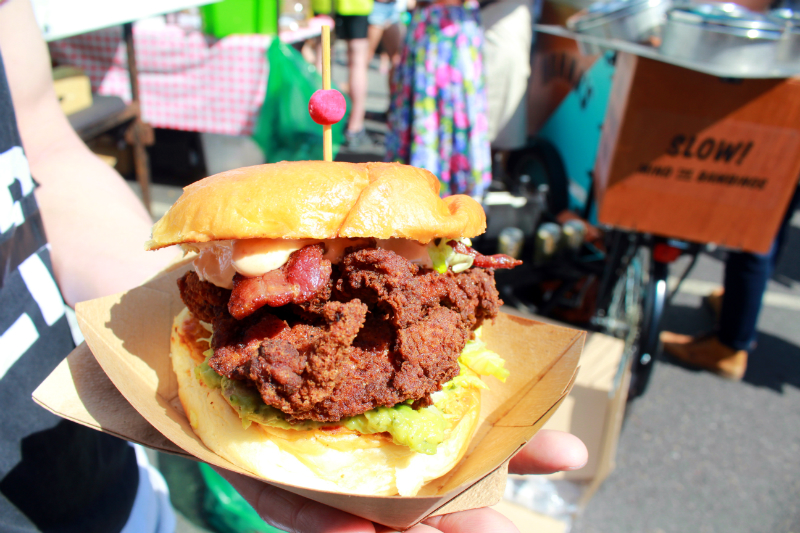 Location…
The market is perfectly located between London Fields (one of the rare London parks where you're allowed to BBQ) and the Regent's Canal. Because it was a beautiful day, we first sat down in the park to have our food and then walked along the canal all the way to Angel, but you could also walk towards Victoria Park and the Olympic Park.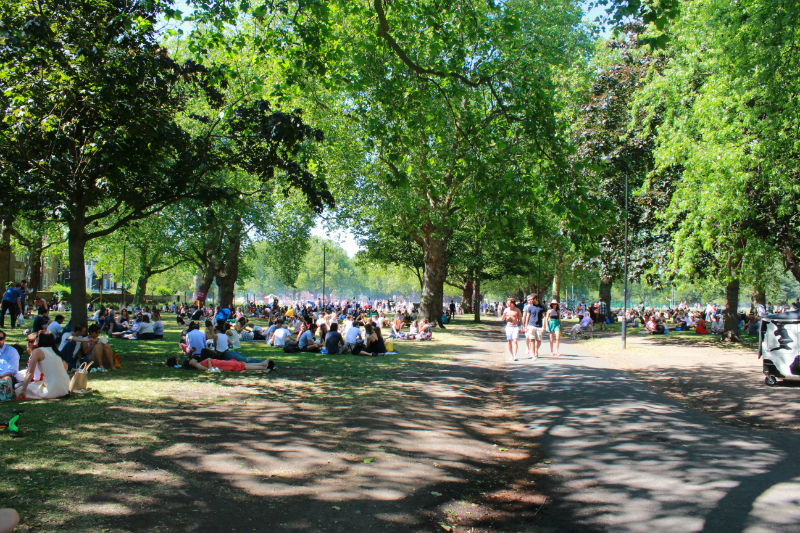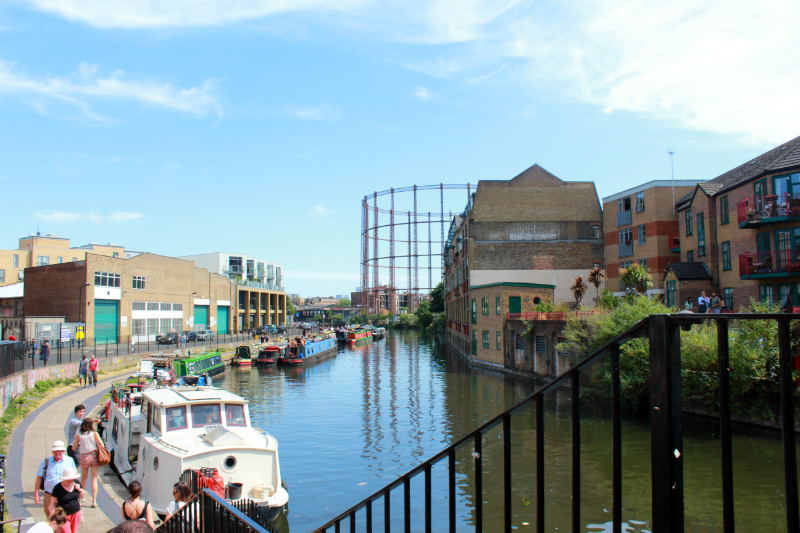 Overall, I really enjoyed exploring Broadway Market because of its diversity, relaxed atmosphere and the delicious food (of course). Next time we go, we'll make sure to have a BBQ in the park 🙂
Have you been to Broadway Market? What is your favourite market in London?