After having a great time in Alicante last year, it's no surprise that Spain was high on my list for a winter escape yet again. This time, we picked Valencia – the third largest city in Spain. The city is known for beautiful architecture, the home of Paella and sandy beaches. That's exactly what we were after and although Valencia was much bigger than I've expected, I still thought that we got a feel how this city ticks.
Here is my 48 hour guide on top things to do in Valencia:
Start your day with a Spanish Breakfast
I'm all in when it comes to trying local food. That's why I had a Pan con Tomate (toasted bread with tomato) with coffee every morning. You can pretty much find it in every café and it won't cost you much more than 3,50 €.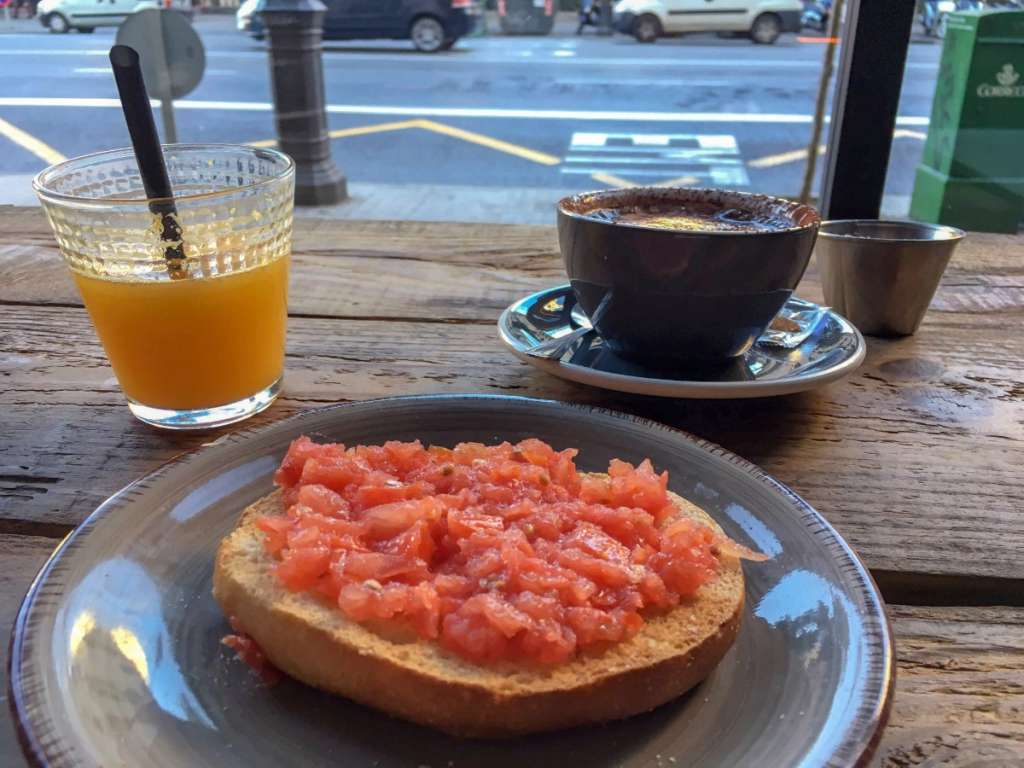 Stroll through the Old Town of Valencia
Valencia has a beautiful Old Town. From medieval towers to deco architecture and independent shops hidden in court yards, I just loved wandering around this beautiful part of Valencia.
Visit Valencia Cathedral and climb the Micalet Tower
Valencia Cathedral is a Roman Catholic church right in the centre of Valencia. It's an impressive building with a mix of architecture including gothic and baroque styles. If you turn left upon entering the cathedral, you'll get to the entrance of the Micalet Tower. It only costs 2 € and 270 steps later you're at the top of the tower to enjoy impressive 360 views.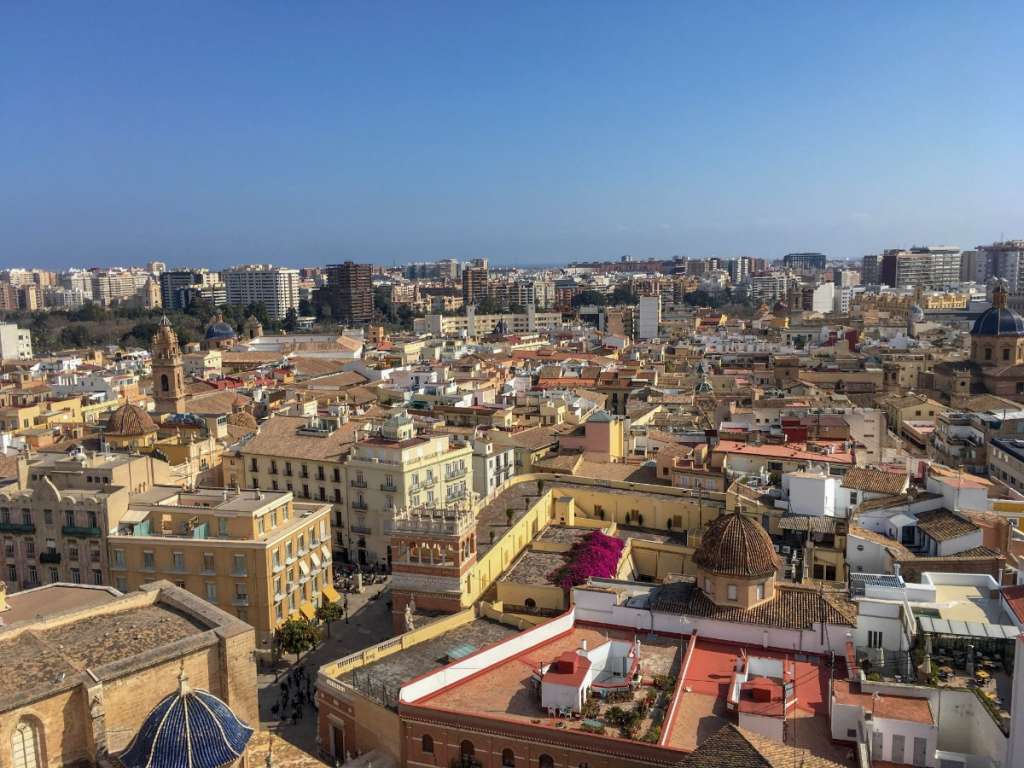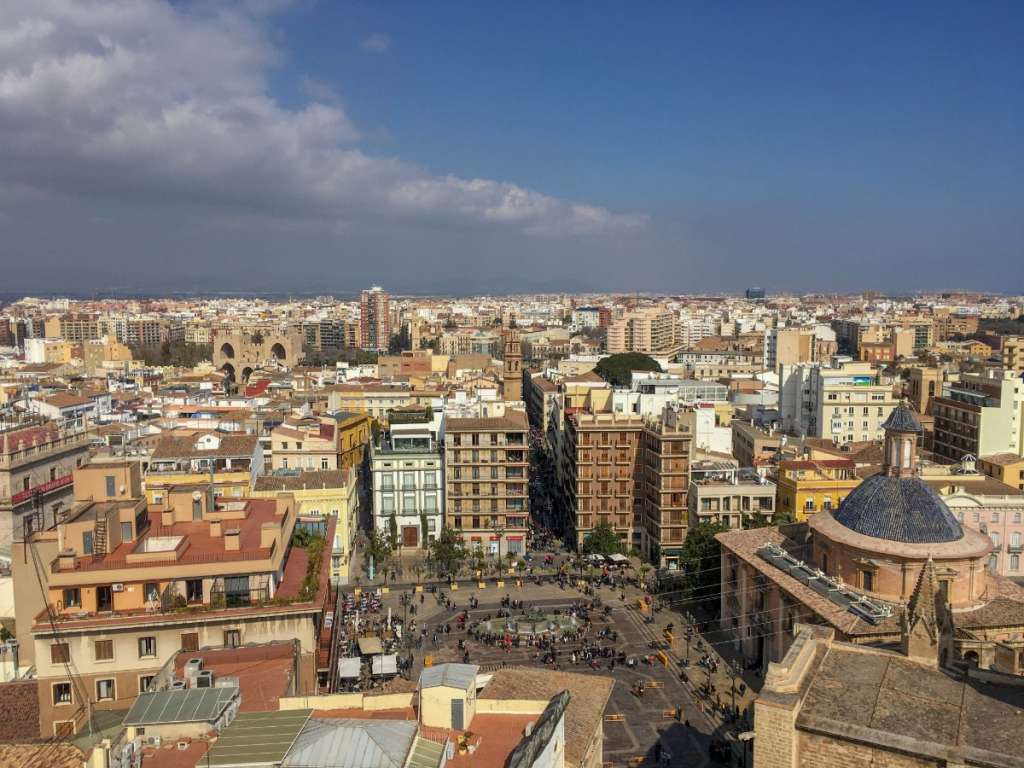 Grab some food at Mercado Central
Central markets are always a great way to get a closer insight into the daily life of the locals. This market is one of the oldest ones that are still in use in Europe. You'll find anything from fresh fruits, meat and fish to bread. You can't miss Horchata – a cool drink made of tiger nuts. It has a unique taste, so it's not for everyone but it's definitely worth a try for only 2,50 €. At the other end of the market is a bakery that sells fresh sandwiches for only 1 € – the perfect snack for a long day.
The market is open from Monday to Saturday from 7am until 3pm.
Climb one of the old city gates
Impressive walls and twelve gates have protected Valencia in the past. Today, all that remains are two gates: Torres de Serranos to the north, and Torres de Quart to the west. Both gates are well maintained and you can climb to the top of either of them to get beautiful views over the city. For only 2 € it's well worth the visit.
Cycle or walk through Turia Gardens
The 9km long Turia Gardens is one of the largest urban parks in Spain. It has over 18 bridges, cycling and walking paths, and fountains. The park used to be a riverbed, but the river got diverted after a flooding in 1957. Today, it's an amazing place to relax or do sports. Parque Gulliver (a children's playground) within the park was my absolute favourite. We had so much fun sliding down the different slides, that we spend a good hour here.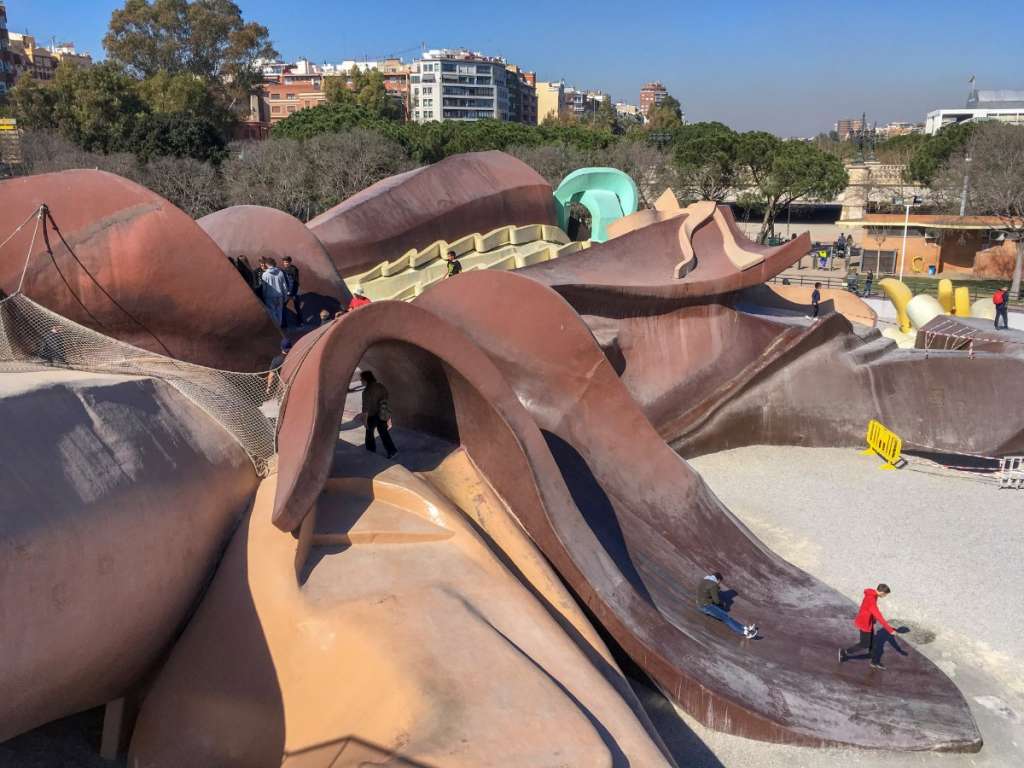 Soak in the architecture of City of Arts and Sciences
Even if you don't want to visit any of the museums, it's well worth wandering around this part of Valencia. Unlike the old town, the City of Arts and Sciences looks very modern and futuristic. It's home to many attractions such as Europe's biggest aquarium, and a Science Museum. We also came across a landscaped garden which is home to local plants and huge palm trees but it was unfortunately closed, so we could only admire it from the outside.
Eat Paella at the Marina
Paella origins from Valencia, so sampling this dish was an absolute must for us. Our host recommended having a paella at one of the restaurants at the beach for lunch (because that's when the locals eat it). You can find a few great options here.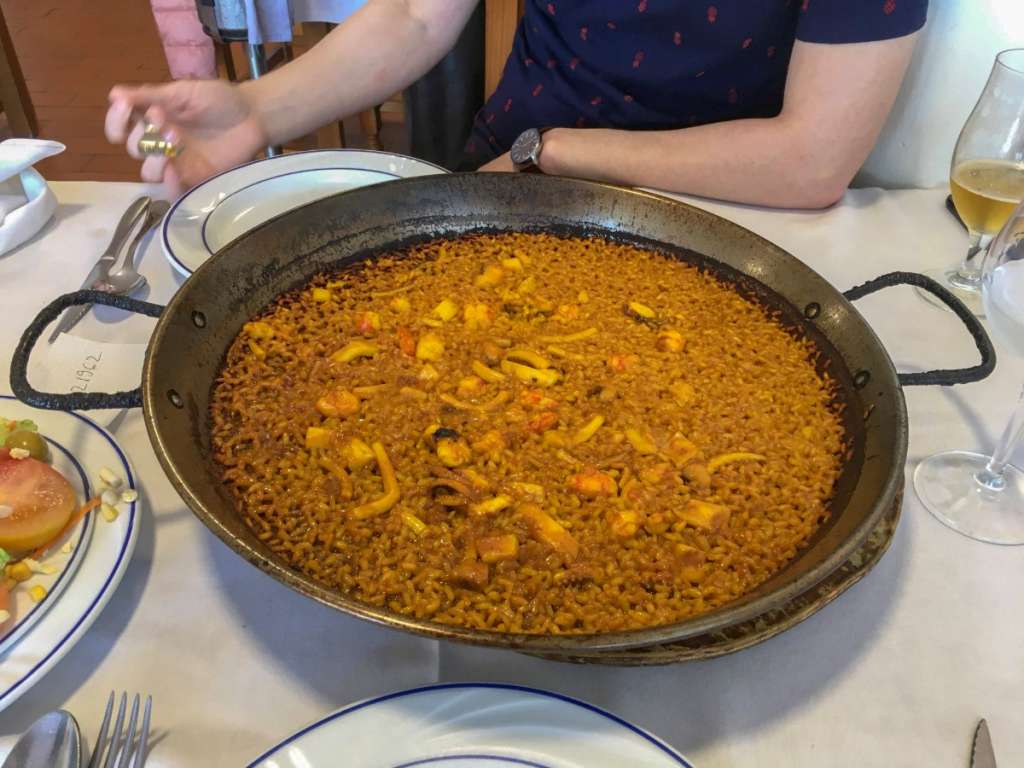 Relax at the beach
Although the La Malvarrosa beach is quite far from the city centre, you can easily reach it by local transport. Or just walk or cycle via Turia gardens and the City of Arts and Sciences (that's what we did) if you're up for it. This is Valencia's main beach with plenty of restaurants, bars and shops. I loved going for a stroll along the promenade and later on relaxed at the sandy beach. If you bring more time, head to Playa de Pinedo and Playa el Saler which are more secluded.
Admire some great street art and end your day with drinks in El Carmen
I love bumping into cool street art and the El Carmen neighbourhood is the perfect place for that. Peaceful during the day, it turns very lively during the night. It's popular for its my many cafes, bars and restaurants.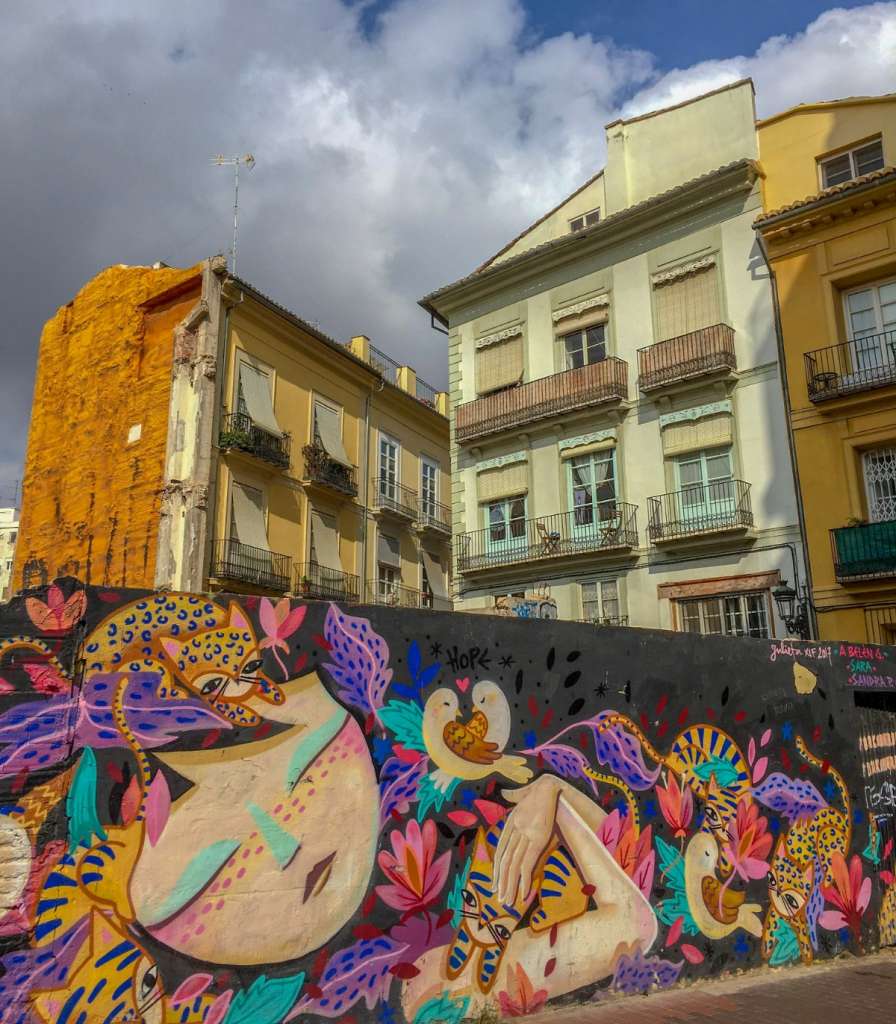 Have you been to Valencia or are planning to go? Let me know in the comments below.