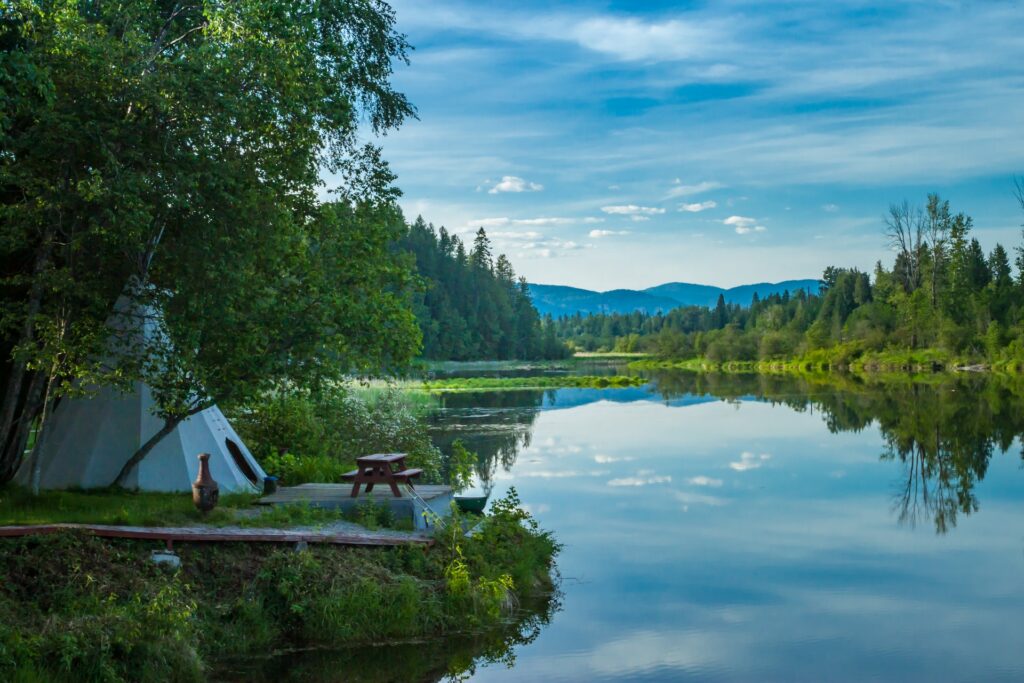 Camping is a method of holidaying that certainly divides opinion in society. On one hand there are people who view it as a lesser form of getaway: you're on vacation for sure, but there is a marked absence of the comforts and luxuries that come with a hotel break. On the other hand, there are those who point out that it saves a lot of money when compared to the average package deal, and that it affords you a level of freedom that more conventional holidays lack.
There is a lot to be said for the latter way of thinking. Holidays that are free from the regimentation offered by hotels can help you see more of the world, as you're not forced into resorts and can repeatedly change where you are staying. Yes, it may be a little less stylish than an all-inclusive package break in a five-star hotel, but one of the joys of travelling is to immerse yourself in a new place, which camping offers in spades. Additionally, camping isn't all about pitching a tent somewhere and reverting to the Stone Age: there are multiple different ways you can camp, depending on the level of comfort you seek.
The No-Frills Experience
You could call it "have tent, will travel". With this budget type of camping, you simply need a tent and a mode of transport, along with enough sleeping bags for the travelling party. Staying on campsites will permit you access to facilities such as showers and bathrooms, although you may have other options. In the UK, you can camp pretty much anywhere you want to as long as you have permission from the landowner. Laws may differ in other countries, so you need to make yourself aware of where it's allowed before you set off on any kind of wild camping trip abroad.
Accommodation on wheels
More secure than staying in a tent, and more comfortable too, the use of holiday caravans or RVs can be a real upgrade from the more basic experience. Although some caravans are static and located at campsites, you can also take a caravan or an RV on the open road and stop wherever you see fit (within reason). In many ways, sleeping in your transport is the ideal way to enjoy camping. If you decide that you want to experience another town or even country, you simply take to the road and enjoy the wide world around you. If you have time on your hands, you can enjoy this mode of travel for months on end and even become a digital nomad.
Glamping
One of the most popular new portmanteau words in the English language, glamping combines glamour and camping to offer a very 21st century twist on the experience. While some people might characterise it as "camping without the tent", you can in fact camp under canvas. However, the structure under which you camp will definitively be more secure than the average "erected in an hour" family tent. It's as likely to be a yurt or a tipi, or even a log cabin, and it will usually have a floor, actual beds and – sometimes – even its own plumbing. What differentiates it from a hotel, then, or a standard holiday rental? It's the setting – you'll be in mostly wild countryside with a view that isn't filled with buildings and manicured lawns.
No matter which form of camping you choose, all of them share a few details in common – from rough and ready tents to glamping getaways, camping offers a chance to see the places you visit up close for what they really are – and this makes for a far more authentic experience than most holidays can offer.