The Olympic Games 2012 in London – it's almost a year now and I can still remember the electrifying atmosphere and positive energy in the city. I was lucky enough to get my hands on tickets for hockey, swimming and a day pass for the Paralympics. It was great being part of it, seeing people from across the world cheering for their team, walking around in the huge Olympic Park as well as enjoying the events with somebody I later fell in love with.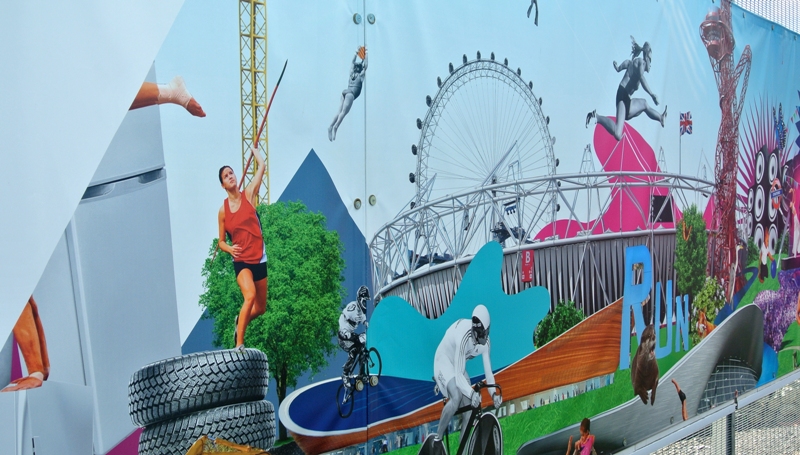 When I heard that tickets got released for a park in progress tour, I knew that I have to get myself one. I was very excited to come back and see what has changed and what is going to happen with the Olympic Park.
When we arrived a bus drove us straight to the Orbit  – Britains largest piece of public art. A lift brought us the the top platform from where we could overlook the beautiful Olympic stadium and the whole park. I felt very excited to be back even though the park has changed a lot. It's now a huge construction site with most of the venues gone including the hockey stadium and basketball arena, but I was eager to hear about the future of the park and the area.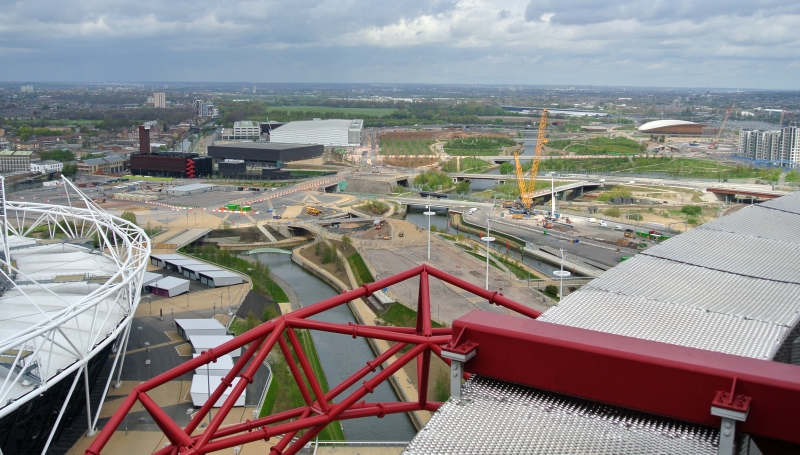 The North Park is the first area that will open in July 2013. The Copper Box – handball, goalball and fencing venue during the games –  is going to be the third largest sports indoor arena  with a cafe, gym and exercise studios in London. The Aquatics Centre is set to re-open in 2014 and will be used as a training facility for everyone to use.
I was very eager to know what is happening to the East Village – the apartments over 23,000 athletes stayed. Well, this area is currently transformed into over 2,500 new homes and beautiful gardens. With tree-lined boulevards, spaces for events, cafes, supermarkets and Westfields shopping centre next door, this seems like a great place to live.
The Olympic stadium will host several sport events such as matches of the  2015 Rugby World Cup, the World Athletics Championships in 2017 as well as home games of the London football team West Ham  from the 2016–2017 season. This might be great opportunities to re-visit the stadium.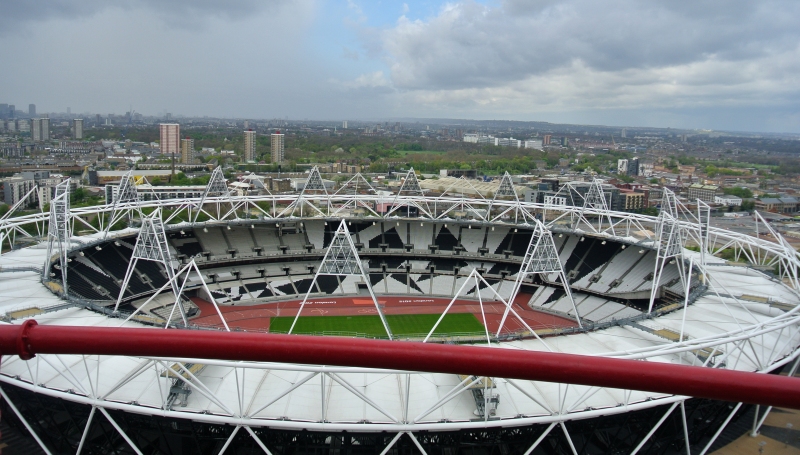 We easily spent 2 hours on the Orbit and I recommend going because you'll have an splendid view over the Olympic Park as well as London. I really enjoyed the tour and it was great being back to a place I had such an awesome time. The fun part of the tour: walking down the 400 steps in the Orbit.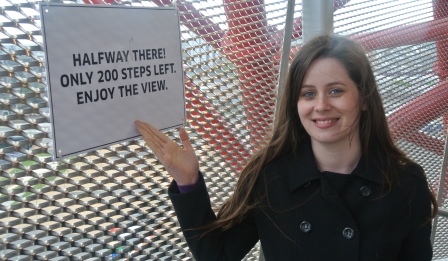 Have you been to the Olympic Park yet?What event are you looking forward to seeing there?