Budapest has been on my travel list for a while with its beautiful architecture, stunning panoramic views, and quirky ruin bars to name just a few reasons. Recently, I've heard mixed reviews though, but this didn't hold me back visiting Budapest and I'm glad I did.
When I stepped outside Budapest for the first time, I instantly feel in love with the vibe and it turned out to be an amazing weekend. I loved that we could explore the main sights by foot and was amazed by what Budapest has to offer. Are you heading to Budapest soon or need a reason to go? Here are my top things to do in Budapest and why you should head to the Hungarian capital too:
1. Admire St. Stephen's Basilica
The 96 meters high cathedral is the largest church in Budapest and can hold up to 8,500 people. You can enter it for free and it's definitely worth it as the mosaic artwork is very impressive. Not to be missed are the panoramic views at the top of the dome's observation deck. It only costs 500 HUF (£1.50) and after walking up the winding steps, you'll get amazing 360 degree views over the whole city.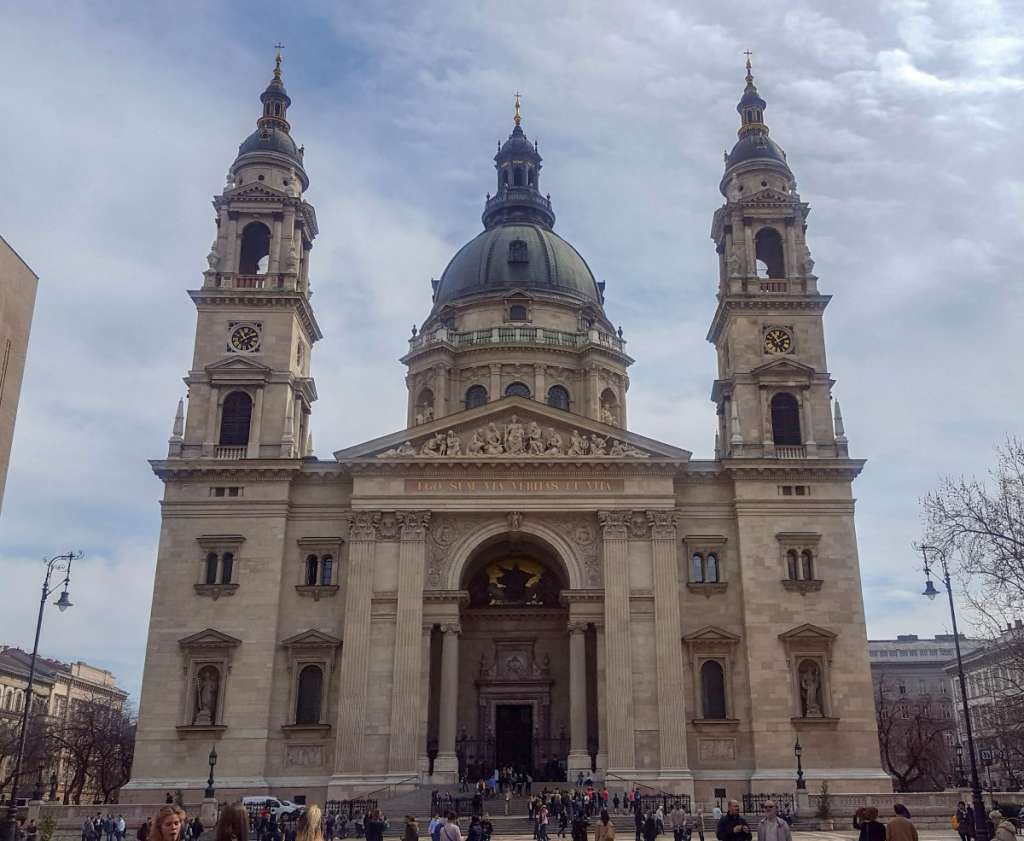 2. River cruise on the Danube River
A great way the see the city from a different perspective is during a boat tour on the Danube river. We booked an 1,5 hour river cruise trip with Cityrama in advance, but you can easily buy tickets on the day too. The boat departs from pier 7 and offers inside as well as outside seating. We decided to get comfy outside to get a better view of the city. We first went passed Gellért Hill and the Gellért Bath before turning around and passing the beautiful Parliament Building and Margaret Island. We got the opportunity to hop off to explore the island – which is also Budapest's largest green park – and hop on again an hour later, but decided to stay on board and head back to the centre. I really enjoyed the scenic boat tour and it was nice to learn a bit more about the history too. Plus, a nice little extra was the free drink we got served whilst soaking up the views.
3. Eat a chimney cake
I love trying local specialities and the Hungarian kürtőskalács (also known as chimney cake) was very high on my list in Budapest. From sweet to savoury fillings, there are lots of different variations of chimney cakes. We headed to Street Cakes on Andrássy Avenue just a few minutes' walk from Oktogon station. They specialise in sweet chimney cakes and we could choose from a big variety of different fillings, toppings (fruits, biscuits, sweets), and sauces. There are so many options that you want to come back again. We decided to go with strawberry ice cream, Oreo cookies, Smarties and chocolate sauce and what can I say… it was absolutely delicious.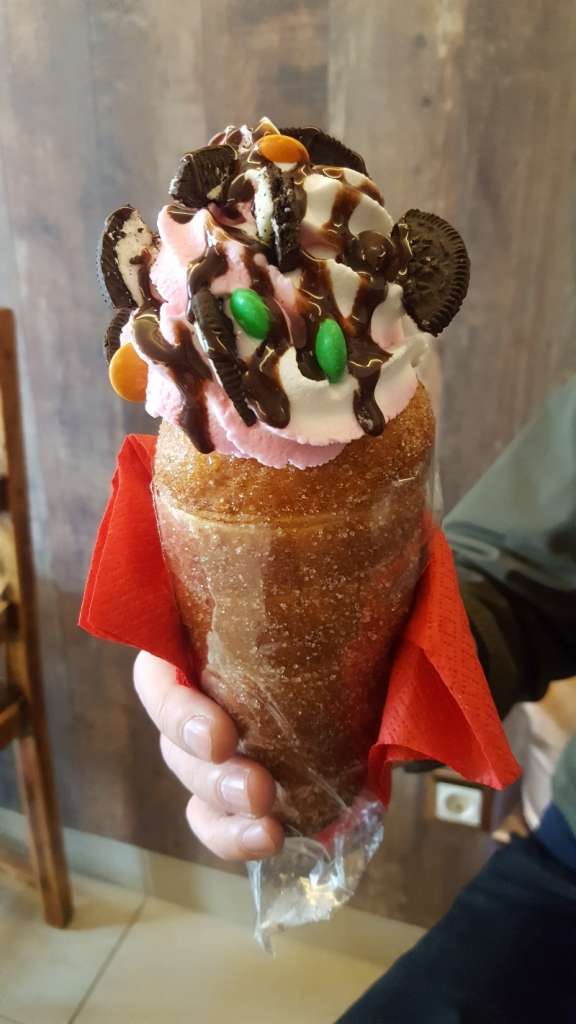 4.  Relax at a Thermal Bath
Budapest is known for its thermal baths. There are many to choose from but the largest and most popular one is Szechenyi Bath. It's located in the city park and is home to 3 outdoor and 15 indoor pools built more than 100 years ago. We relaxed most of the time in the outside pool, but there is also the option to have a spa treatment or use the sauna. Another great option would be the Gellért Bath which has recently been renovated.
5. Climb up Gellért Hill
Gellért Hill is a 235 meter high hill rising over the Danube river and it's a must if you want this panoramic view over Budapest. It looks daunting to walk all the way up, but it's actually a nice scenic stroll and it gives you lots of beautiful picture stops. At the top, it gets touristy with food and souvenir stalls lining up the streets. The views are just amazing though and it's worth the steep half an hour walk.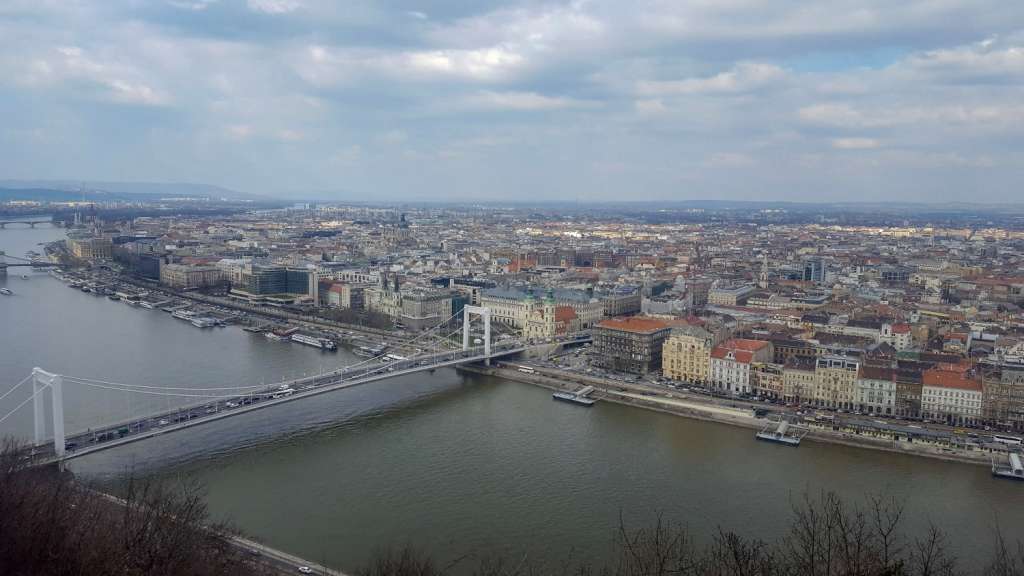 6. Visit House of Terror
If you want to learn more about Hungary's recent history, I highly recommend House of Terror. It's an fascinating memorial to the victims that suffered during the Nazi and communist regime. On the upper floors are the exhibition rooms that showcases the dark era for the Hungarian population. In the basement are the prison cells and a gallery of all the victims. Tip: Visit the museum early in the morning before the queue starts to build up.
7. Explore the Castle
Buda Castle is right in the heart of the city and only a short walk up to the top from where you get stunning views over the city. A short stroll away is Fisherman's Bastion – a neo-gothic panoramic viewing terrace with fairy tale towers. We came here in the evening and it's a great place to watch the sun go down and see the Hungarian Parliament Building lit up.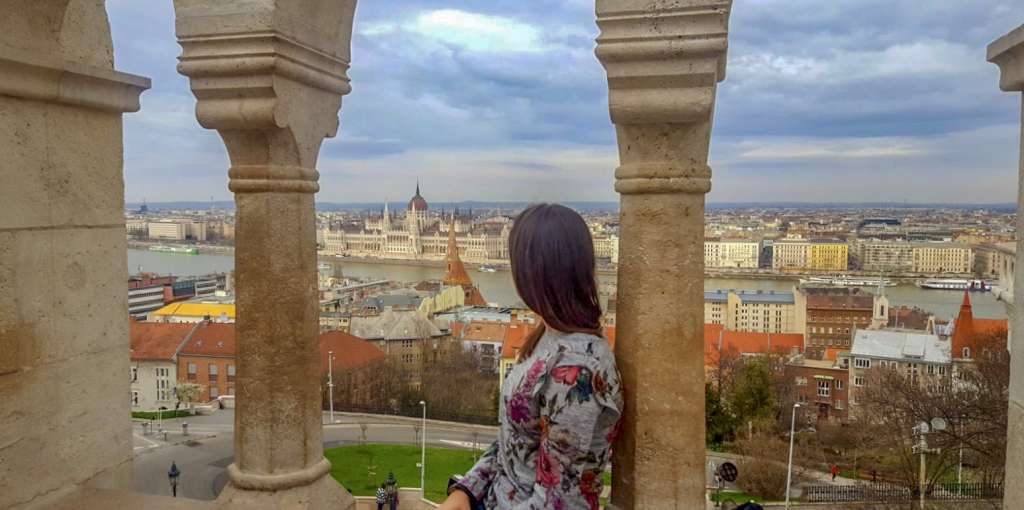 8. Have a drink at a ruin bar
When you visit Budapest, you absolutely have to check out the ruin bars in the Jewish district. One of the first and most popular ruin bar is Szimpla Kert. Set in in the shell of an abandoned building, it feels like a really arty, funky place to have a drink. From bathtubs converted into sofas to a shisha bar, you can wander from room to room and soak in the relaxed atmosphere. I've never seen anything like it and instantly feel in love with the vibe. We enjoyed it so much, that we came back a couple of times!
Extra tip:
If you're looking for a cool bar to wind down and enjoy a drink, head to 360 Bar. If offers great views over Budapest and also has a decent cocktail menu.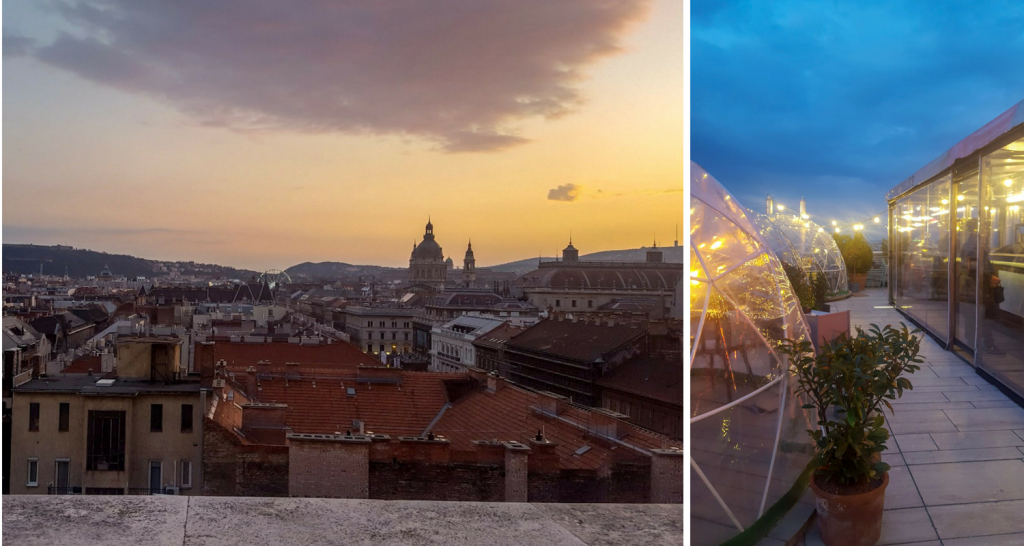 Have you been to Budapest or planning to travel to the Hungarian capital? Let me know in the comments below.
Travelling to Budapest? Pin me for later.