I'm super excited to have finally arrived in Rio de Janeiro. We are staying for 2 weeks, which gives us plenty of time to explore but also relax after some hectic days in London. We have booked an apartment in Lapa through Airbnb that gives us enough space and privacy to fully embrace the city.
After a long 12 hour flight, we arrived in Rio de Janeiro at 7 am last Friday. Luckily, the arrival and border control went very smooth. We grabbed our bags, jumped on a taxi and 45 minutes later we arrived at our apartment in Lapa.
Let's check out our place…
Upon entering the apartment you have the kitchen on the left hand side. It's fully equipped with everything you possibly need including a small oven, coffee maker, snacks and even a pizza cutter.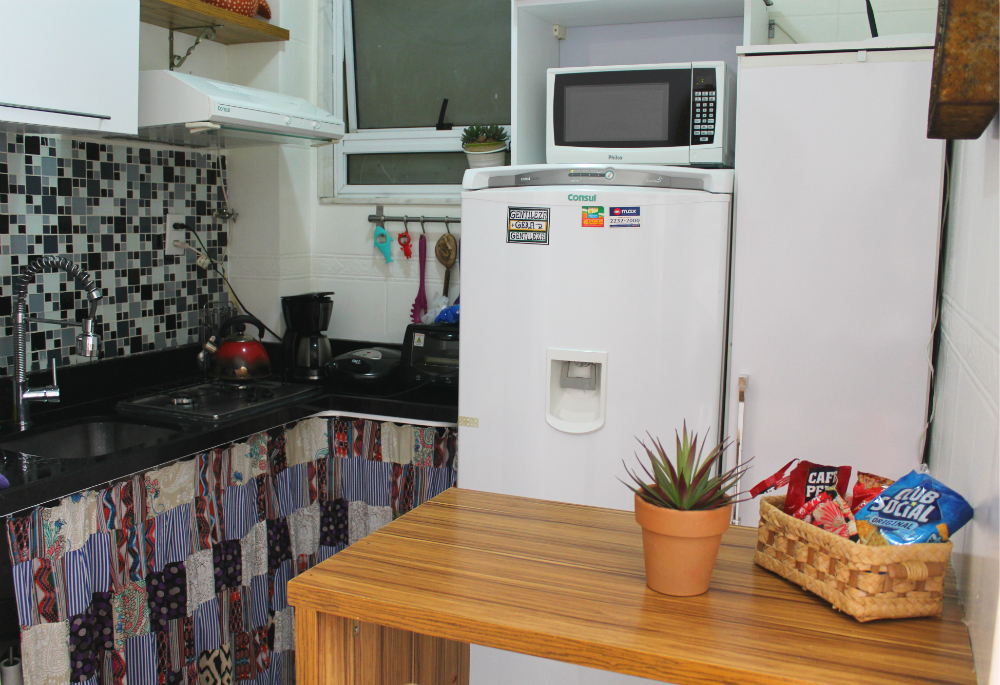 Straight ahead is the bright and cosy living space with a TV, radio, comfy sofa and plenty of Rio guides. That's where we usually hang out in the mornings or after a long day out.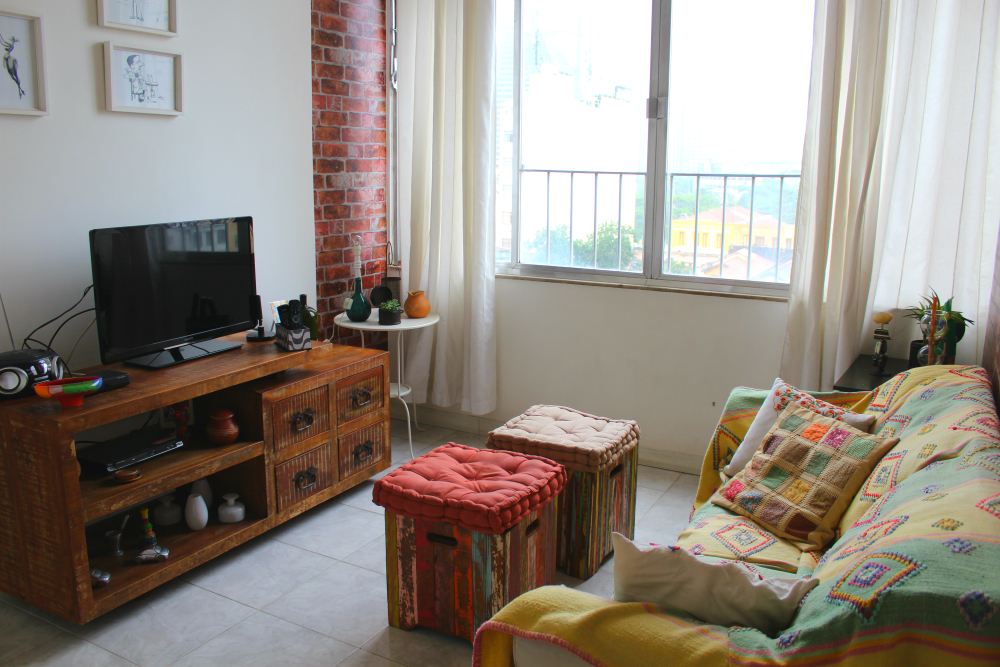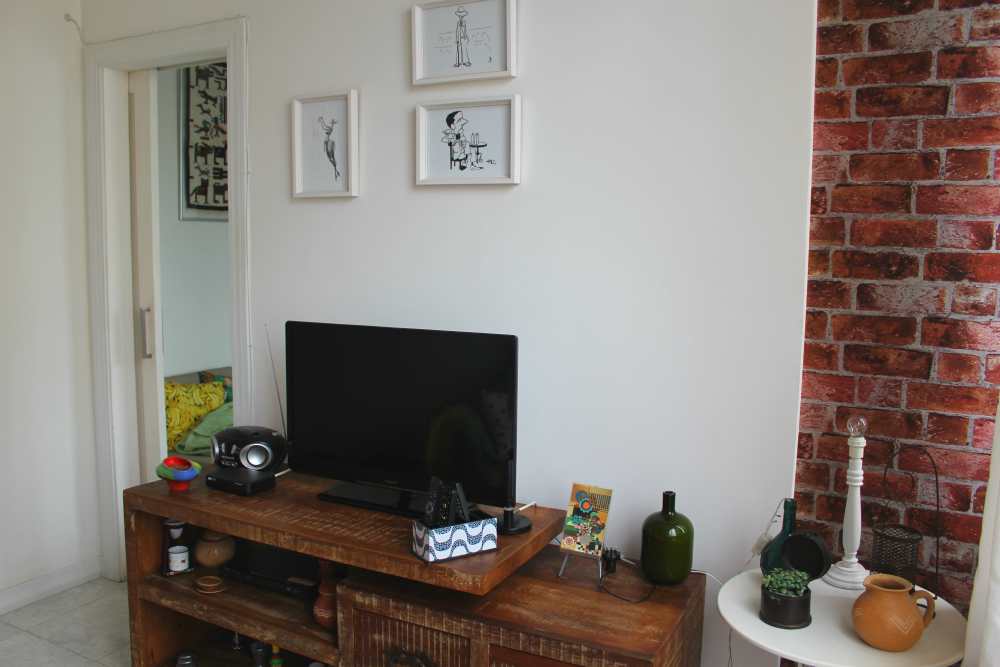 From the living room, you get into the bedroom and the en suite bathroom. It has a big, comfy double bed, a desk, a small sofa with some amazing pillows, a huge wardrobe and an air-con which comes in very handy even on cooler days. It's a very spacious room with a beautiful view too, so it's just perfect for our 2 week stay. The bathroom is well equipped too with towels and a hairdryer.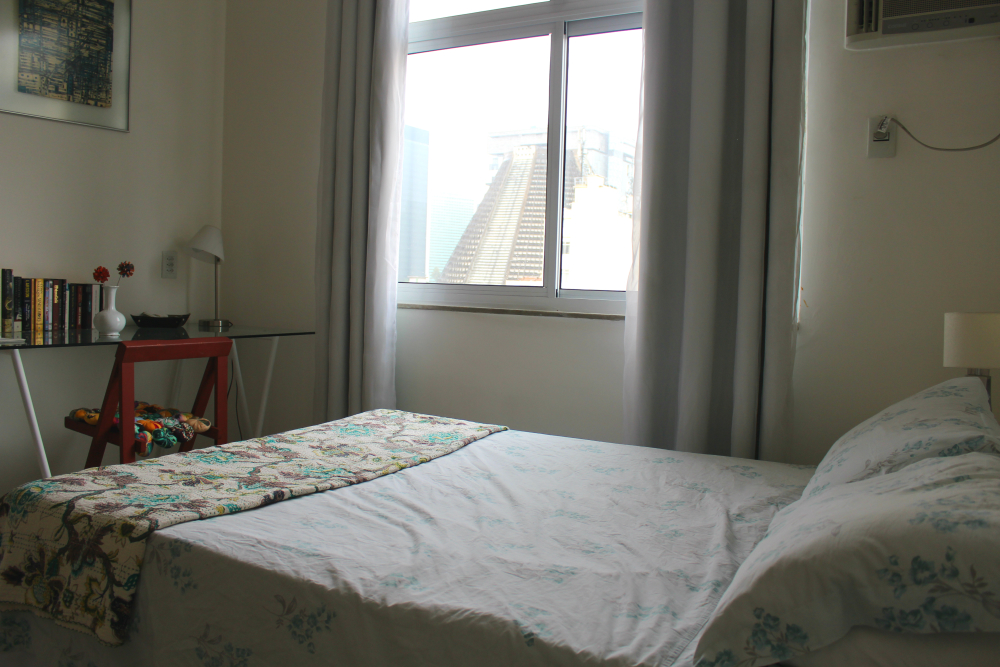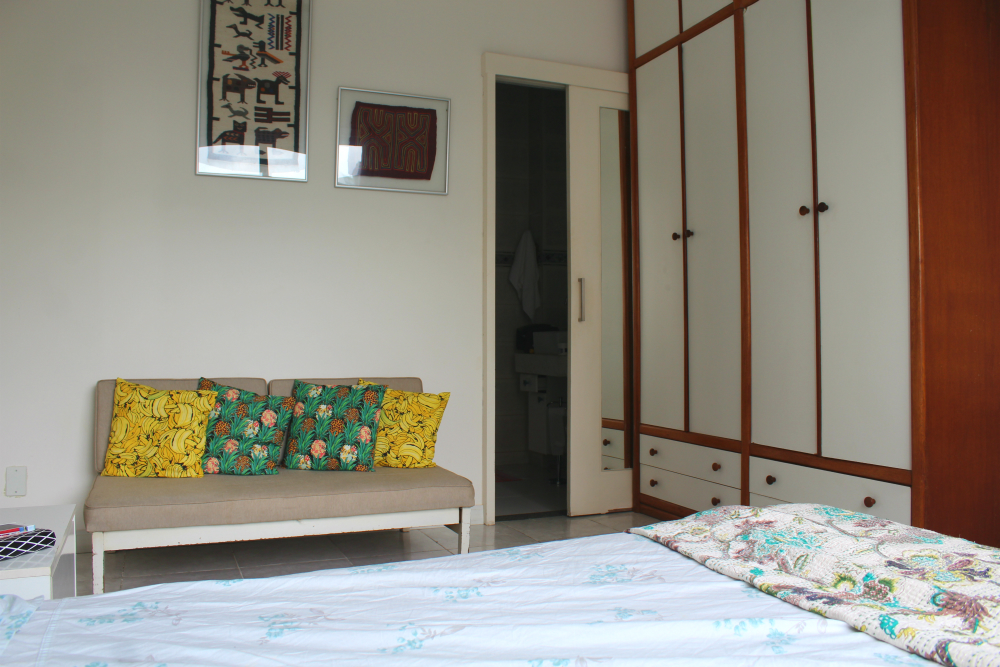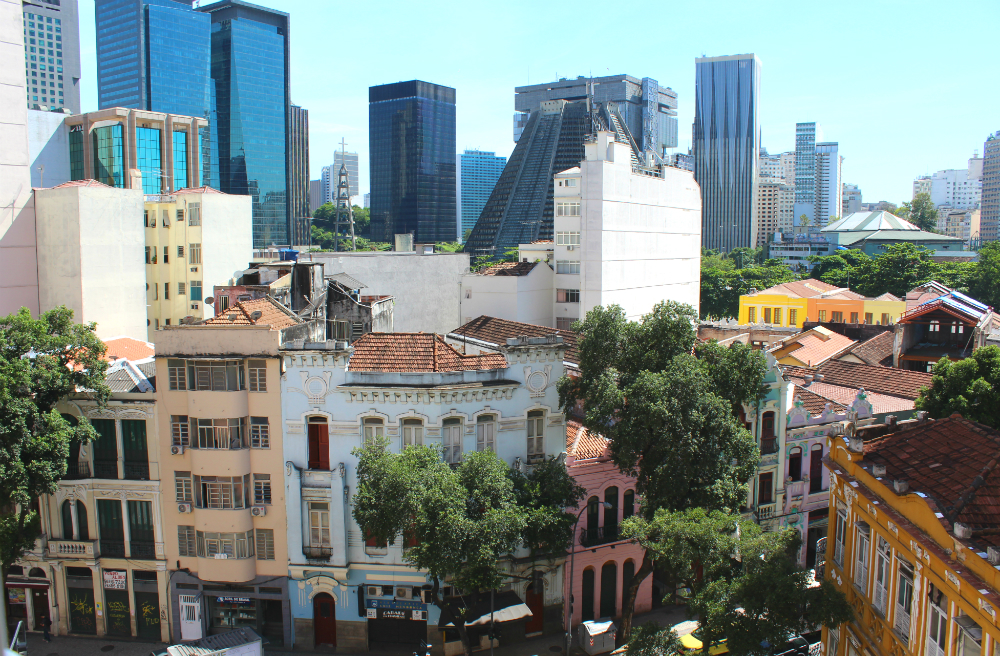 The apartment is located in the neighbourhood Lapa and is known for its historical sights and great architecture including Arcos da Lapa, the Carioca Aqueduct and the Escadaria Selarón. But it's also a very lively area with plenty of bars, clubs and restaurants. Therefore, it can get a bit noisy but we adjusted very quickly. The next metro station is 7-10 minutes away, from where it's easy to get to Copacabana and other attractions. All in all, a great base to explore Rio de Janeiro and I can't wait to see more of the city in the coming weeks.
Have you tried Airbnb yet? I can give you a £25 discount on your first booking here.
What do you think – would you stay here? Have you booked an apartment through Airbnb yet?