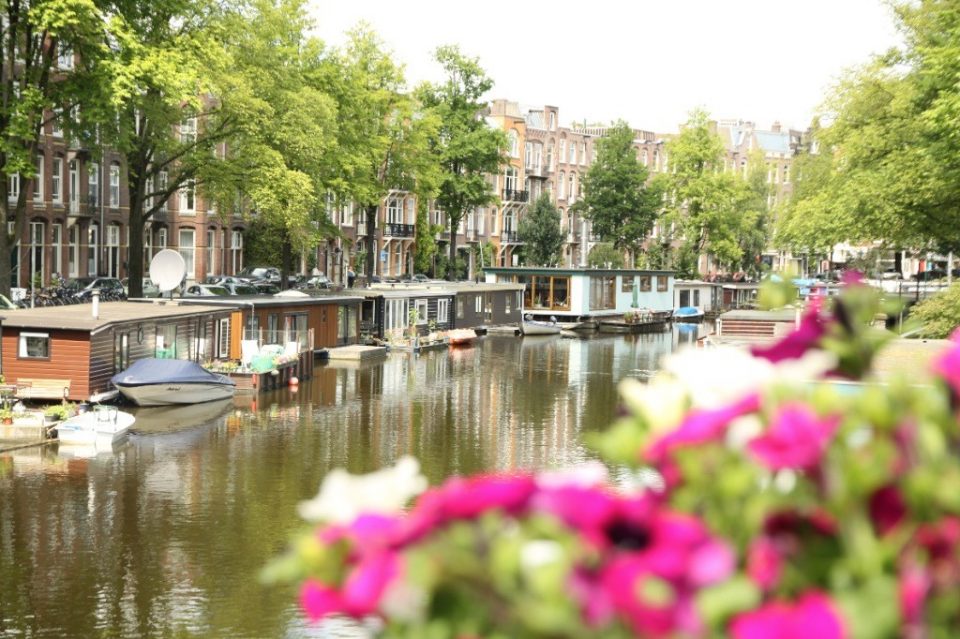 When I visit a new city, I don't just want tick off a list of tourist attractions, I like to get to know the city. Where do the locals eat, where do they go out for drinks and what do they do in their spare time – because that's what I'm interested in too!
So whenever I go travelling, I try to stay at apartments that feel like home. For instance, we stayed at that cute apartment in Lisbon right in the heart of the Old Town surrounded by local restaurants and bars. Or in Milan we had that cosy apartment in a beautiful residential area where we bumped into a super friendly Italian guy who gave us some great tips for the city. But the other day, I thought it would be amazing to stay at a place that is different to home  – like a houseboat or even a lighthouse by the sea.
That's when I came across Booka Rentals. It's a holiday accommodation platform that lets you book extraordinary places such as houseboats, glampings, lighthouses and treehouses around the world. Plus, ice hotels and haunted houses are in the pipeline too. Exactly what I was looking for!
1. Houseboat
I went to Amsterdam a long time ago and ever since wanted to go back and why not stay in style?! Looking through all the options on Rent a Houseboat, there seems to be something for everyone's needs and budget. One houseboat that caught my eye, is in the historic old harbour with the opportunity to go swimming from the deck next to the boat and a private terrace to relax – I mean, doesn't that sound great?! Plus, for £58/night it's totally affordable even for a budget traveller such as me.
2. Lighthouse
I love the sea and can totally imagine myself staying in a lighthouse. I find it super relaxing to watch the ocean and listening to the seagulls. I love a good view, but I can get a bit scared of heights. Luckily, staying in a lighthouse doesn't always mean that you stay at the top. Sometimes, they do have a cottage on the ground floor which would be perfect for me.
3. Glamping
When I was little, we used to go camping all the time. I still enjoy being outside in the nature but haven't been camping recently because of the lack of 'luxury'. Glamping seems to be the perfect way to combine the proximity to the nature and a bit of luxury. So that's something I would definitely try as well – now I just have to convince Charlie!
4. Treehouse
More childhood memories and another amazing way to spend your holidays: Living in the treetops surrounded by amazing views, quietness and birds. An experience I certainly wouldn't forget and it also makes a great story to tell people.
Now it's your turn: Would you consider staying on a houseboat or in any of the above? What is your ideal holiday accommodation? Let me know in the comments section below.
 photo credit: Booka Rentals