A vacation to Whitsunday Islands (Queensland, Australia) will offer you diversity and most people will have a blast while visiting. But Whitsundays also have problems that many travel agencies do not even think about mentioning. It is always a good idea to see what fellow travellers say about any travel destination whenever planning a trip there but many hurry while being tempted by great deals offered by travel agencies.
Before you agree to a travel package, you have to learn all that you can about what you can do, where you go and basically about anything associated with your vacation. With this in mind, let us think about some facts that you should know when visiting the Whitsunday Islands.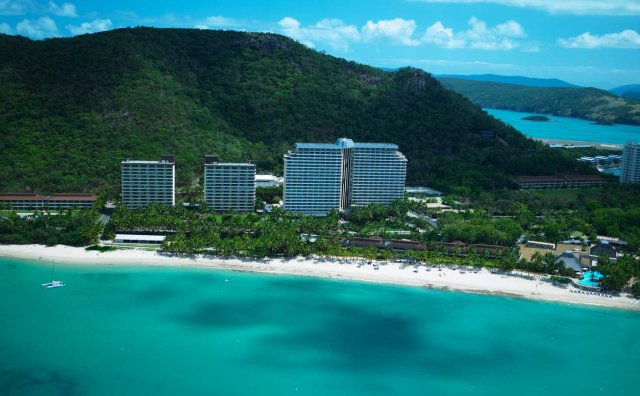 Visit Cedar Creek Falls During The Summer
Most people are disappointed when they visit Cedar Creek Falls during the winter. That is due to the fact that the entire season is dry and the falls are not so great. If you plan on visiting during the winter because of various possible reasons, you should not expect the falls to be the best part of your vacation. In such a situation I recommend trekking to the Eungella National Park or swimming in the fresh water as it is quite refreshing. However, a long stay would only be great for people that mainly think about relaxing. Not much sightseeing would be available.
Be Careful With Hamilton Island
We cannot deny the fact that Hamilton Island is incredibly well advertised. The golf course is actually renowned all around the world due to many reasons. The problem is that you can easily end up surrounded by concrete when your expectations are totally different. This area evolved a lot in the past few years and if you are looking for landscapes and relaxation in a natural environment, you will not have much satisfaction after your trip.
Many tourist attractions exist in Hamilton Island. If you want to relax and you love golf, the club is the place to be at. However, if you want to have a lot of fun or your desire is to enjoy nature, there are other options that are available like Whitehaven Beach, which is the most popular.
Avoid Large Groups When Visiting Whitehaven Beach
Since we mentioned Whitehaven Beach, we should understand that it is not a very good idea to be a part of a large group when visiting. That is because you lose the untainted beauty that can be seen here. It is usually better to be on a shorter sailing Whitsunday trip like those offered by Whitsundays Sailing Adventures. Whitehaven is wonderful for a romantic getaway or for a humble camping experience. It is simply not the same feeling when there are too many people that surround you and take pictures.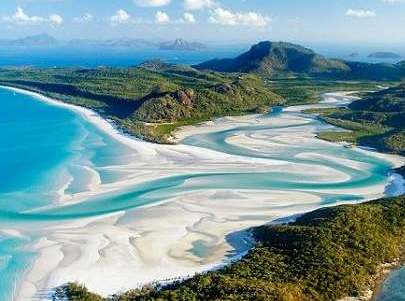 Do Not Book A Room In Cannonvale!
There are many different options that are available when referring to accommodations if we look at Cannonvale. Many tourists are drawn in by the great prices and the pretty good advertising that is done. The problem is that Cannonvale is not as close to the beach as you might be tempted to think when you look at the brochures. In order to actually go to the beach, you would need to drive for around 5 minutes, which takes out a lot from your overall experience. Caution is necessary in Airlie Beach but a necessity in Cannonvale. Island resorts should be considered when planning a trip to Airlie Beach.
Conclusions
It is normal for a travel agency to market the packages that are available. It is normal that they do not tell you everything that you should know. You have to use the resources that are available for you and learn all that you can about the package that you consider at the moment. Visit as many travel blogs as you can and never hurry as you think you can save money. Proper planning will help you to save more money than just agreeing to a cheap package that takes you to a bad part of the Whitsunday Islands.
Article written by Adrian Cruce, a novice blogger and avid traveller that tries to experience as many cultures as possible. Get in touch with him on Google Plus if you are interested in travelling, technology and music.