That's so exciting, I won my first blog award but wait, what exactly is a Liebster award? Yeah, that's what I thought too when Sarah from Every Mile Blog sent me a message, so I checked out her link to learn a little more about the award.
The Liebster Award is basically a prize that is given to bloggers by other bloggers to recognize their site.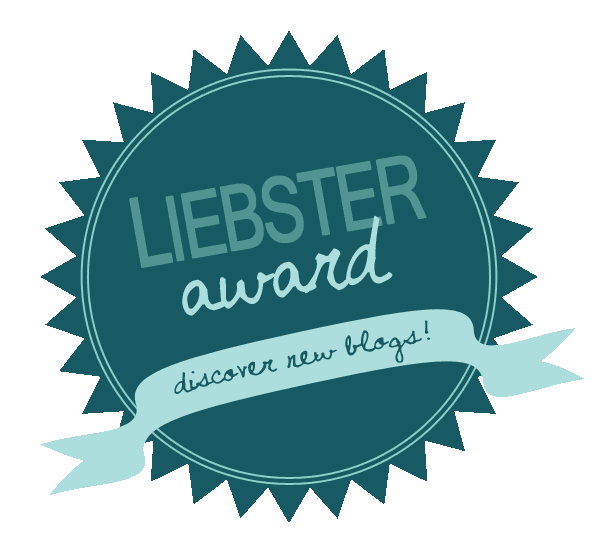 The rules of the game are…
Thank the blogger who nominated you with a link back to his/her blog
Answer the 11 questions asked by the nominator
Nominate at least 3 bloggers with under 500 followers
Create 11 questions for the nominees
Display the Liebster Award logo on your page
List these 6 rules on your post
A big thank you to…
Sarah from Every Mile Blog for nominating me for the award, I'm really grateful and excited about winning the Liebster Award! I've to confess that Sarah has already nominated me last year but I've somehow never got the chance to finish this post. Sorry for that!
Let's move on to the questions that Sarah asked me…
1. Where were you when you started blogging and what inspired the name of your blog?
In my first job in London, I regularly worked together with travel bloggers. I found it very inspiring and exciting to read about their travel adventures, so I decided to create my own travel blog. I wanted to write about places that aren't typically in travel guides, that's how I came up with the name 'Secret Traveller'.
2. Are you an itinerary planner or "fly by the seat of your pants" traveler?
I usually do some research before I start travelling and put together a list of places I like to see. That said, I really enjoy going off the beaten track and just stroll along hidden alleys because in my opinion you can never get lost. That's the excitement of travelling – explore what you can't find in a travel guide.
3. What are 3 of the books that have inspired your travels?
I can't think about any books; I mainly get my inspiration from movies, documentaries and travel blogs. I like to read about real experiences with authentic pictures.
4. What is your favorite travel quote?
5. What are five activities on your travel bucket list?
I haven't really thought about this. I guess on top of my list are the 3 following things:
– Bungee jump (although I'm scared of heights)
– Whale watching tour in Iceland
– Speedboat tour in London
6. When did you fall in love with traveling?
Since I was little I always had the urge to travel and see the world but the key point was when I moved over to Ireland when I was 18. It was the first time away from my family. At the beginning everything was new and I missed home, but then I started to enjoy exploring Ireland. I got to know new people, experienced a new culture but most importantly I realised that I can live independently abroad and there's nothing to be scared of. Whenever I go travelling now I like to see as much as possible and get to know the culture and people.
7. What is the best meal you have ever eaten?  Where did you eat it?
I love eating and London is a great place to do so. I really enjoy going to street food markets because the variety of food is just huge. Great markets to go in London are Borough Market, Brick Lane and Whitecross Market. I've got one of the best fried chicken burgers at a place called 'Butchies'. They have a stall at Broadway market on Saturdays but during the summer you can also find them at other street food pop ups.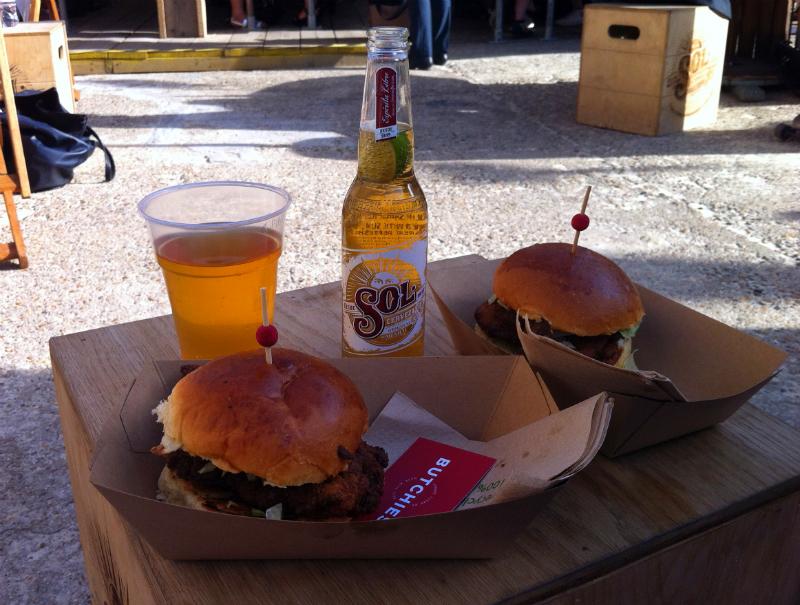 8. Where are you planning to go next?
I've just come back from a trip to New York which was a big one because I've never left Europe before, but my next trip is going to be to Hamburg to visit a friend. In August I'll go to Finland for a family reunion  – I've lived in Helsinki for 6 years when I was little and I'm really excited about going back because I haven't been there for 15 years and I'd be great to see the places again I can remember from my childhood. On top, Iceland is still on my list and I'm hoping to go at the end of the year.
9. What is your favorite travel souvenir?
My favourite travel souvenir are pictures because they are personal and remind me of a great experience.
10. What do you miss most about home when you travel?
When I'm travelling solo I do miss Charlie because we do most of our travelling together and I enjoy it more when I can share my travel experience with him. Besides that, I can't think about anything else I would miss.
11. What is the one thing/travel gadget you cannot travel without?
My camera. I love taking pictures and looking through images always remind me how much I enjoy travelling. When I feel down it makes me smile again and I feel the urge to book another trip.
My nominations are…
1. Karinas Extraordinary Life (@KarinaXLife)
2. A Travellin' Tale (@travellintale)
3. Perpetually Packed (@perpetualpacker)
And these are my questions…
1. When did you start your blog and why?
2. When did you start travelling and where did you go?
3. Where are you now and what are your travel plans this year?
4. What is your favourite travel destination and why?
5. What is your favourite type of accommodation  – Hotel, Apartment (Airbnb) or Hostel?
6. If you won a flight ticket, where would you go?
7. New York or London – Which city would you pick for your next city trip?
8. What are the next 3 destinations on your bucket list?
9. What is your favourite travel photo? Please share it with a caption.
10. What one thing do you  always need to have with you while on the go?
11. What's the most relaxing place you've ever visited?
I look forward to reading your answers.