New York is known to be expensive, but you don't have to splash out your money to make the most of your trip to the Big Apple. I always look for ways how to save money when I go travelling, so when I did my research for our trip to New York I came across some great tips that saved me over $100. If you want to save a few bucks on your stay in the Big Apple, make sure to check out my top 6 tips how to do New York on a budget:
1. Get free or reduced admission to museums
Museums are pricey in New York, but most of them actually offer the opportunity to visit the museum for free on specific days and hours. For instance, for the 9/11 Memorial Museum the admission is free for all visitors every Tuesday from 5pm to close (usually $24). We got there just after 5pm, picked up our free ticket and only queued 15 minutes to get in. The same applies for the MoMa on Fridays after 4pm. We missed out on that because it was beautiful sunny day, but that would be another opportunity to save $25.
Other museums have suggested admission fees, that means you don't have to pay more than $1. That's how we got into the Guggenheim Museum for only $5 on a Saturday afternoon. Alternatively, check out the Metropolitan Museum of Art or the Museum of Natural History. Find a full list here.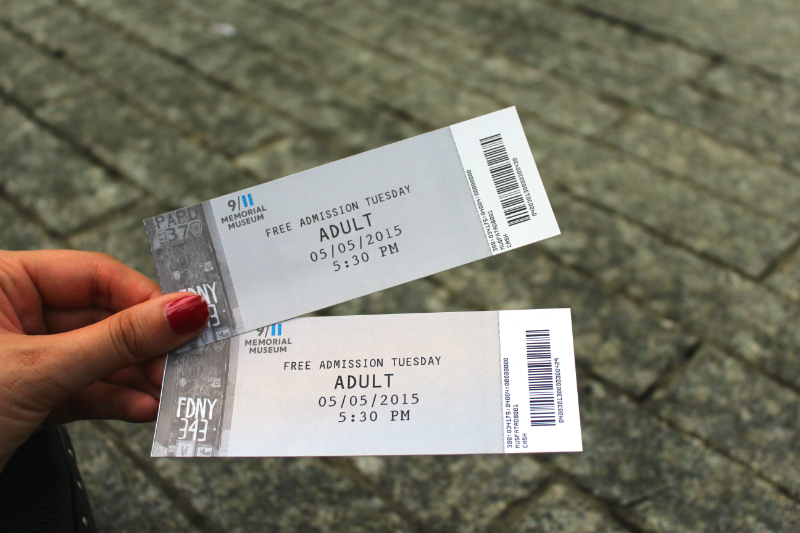 2. Get reduced tickets for Yankees games
If the Yankees are playing in New York when you are there, do get your hands on some tickets. It doesn't has to be expensive either. For some games you can book reduced $5 tickets online on the official Yankees website (but note it's only possible with a Mastercard). These are obviously not prime seats but we still had a great time and enjoyed the atmosphere, plus you can move around and see the games from different angles.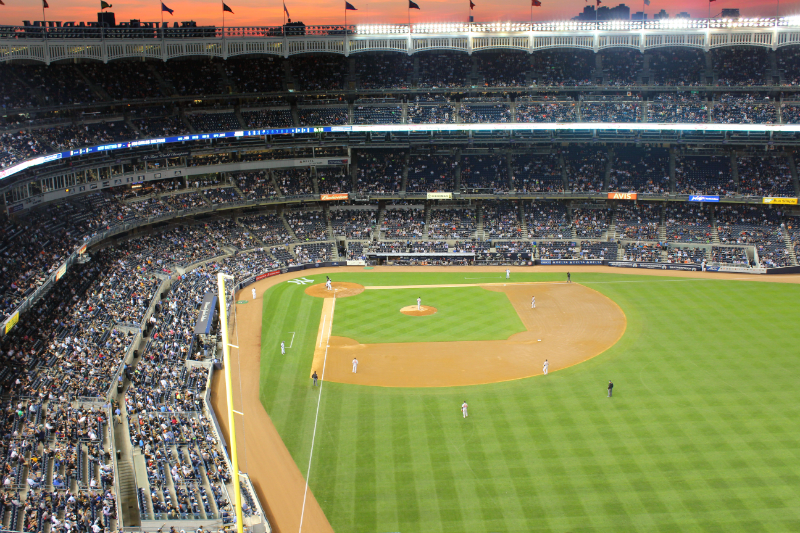 3. Book a free guided tour
Doing a guided tour is a great way to explore New York and there are so many tours to choose from. You can easily pay $25 or more per person but then I came across Free Tours by Foot and decided to book a Street Art and Graffiti tour in Brooklyn. All tours are free and you pay what you want at the end of each tour. Our tour lasted 2 hours and I found it very interesting to learn more about the area and we also got lots of insights about the street art.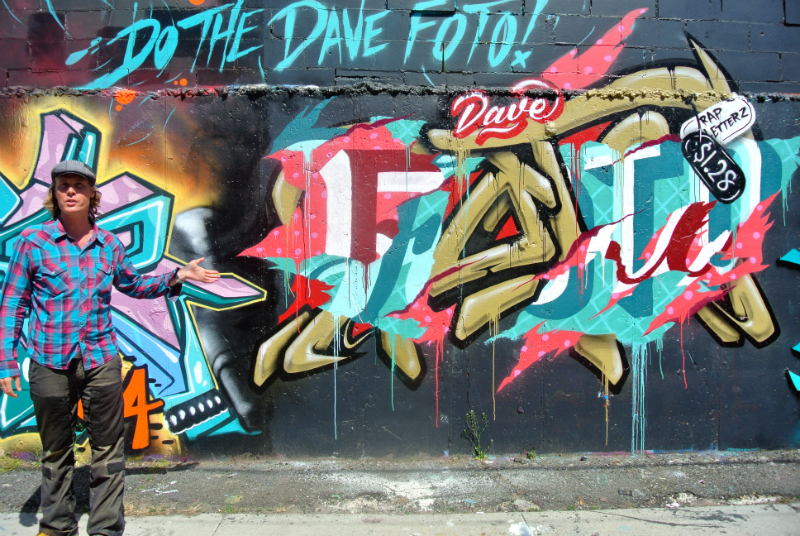 4. Take the Staten Island Ferry
If you want to see the statue of Liberty close up, you should take the boat to Liberty Island which costs up to $21. However, if you like a free ride with a beautiful view of Manhattan and Lady Liberty, take a ride on the Staten Island Ferry. It's absolutely free and you will get some great shots.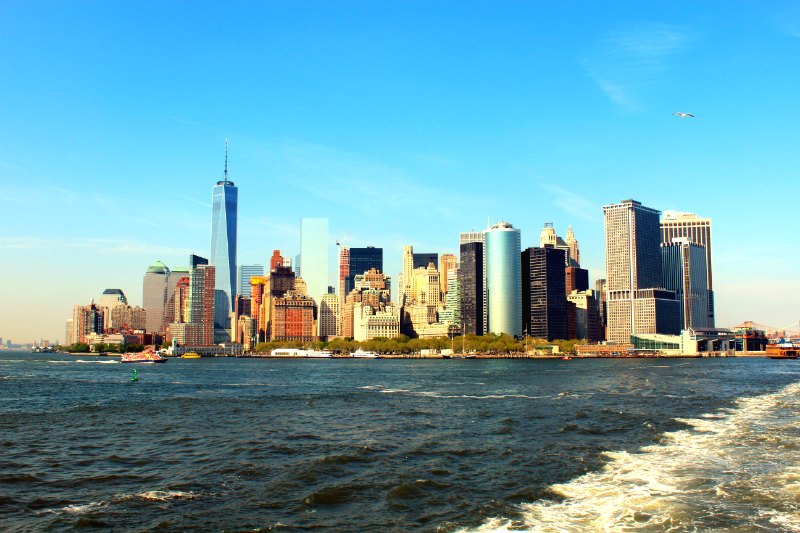 5. Buy reduced Musical tickets at Times Square
You don't have to spend a fortune to see a Musical at Broadway. You can save up to 50% on the same day at the TKTS ticket booth at Times Square.  Yes, you have to queue well in advance but if you're flexible with the shows you want to see, you can get a great bargain. Another alternative during the summer months is the 'Broadway in Bryant Park' event every Thursday. You will see all sorts of cast members performing snippets of their musical such as Mamma Mia, Lion King and more.  We have the same event in London and it's always a lot of fun and worth checking out.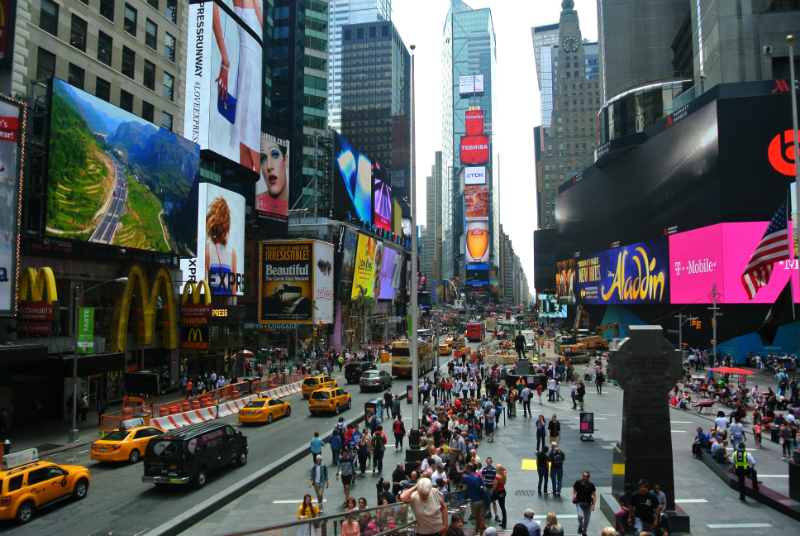 6. Buy combined tickets
If you know that you want to visit specific attractions, it's worth getting a pass or combined tickets. That's what we did when we got our tickets for the Rockefeller Center – they offer a combined ticket with the MoMa for $45, that means you'll save $10 overall.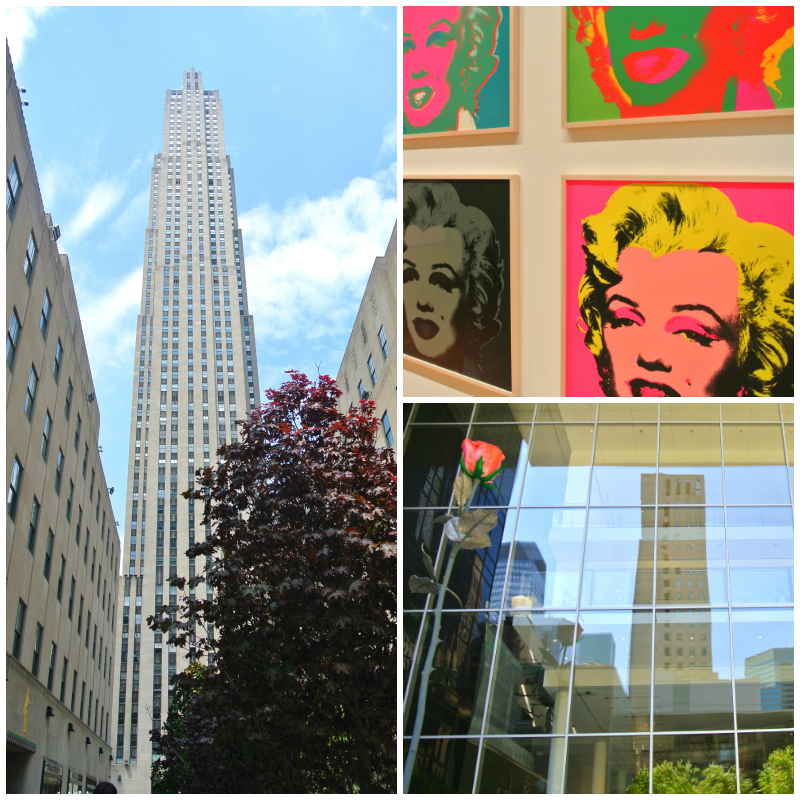 New York is expensive but there are ways to save money; you just have to know how. Although we might have missed out on some attractions such as the Statue of Liberty we had an amazing time in New York and are glad that we're able to do a few things on a budget as we probably wouldn't have done it otherwise.
Are you planning to go to New York and do any of the above? Do you have any tips how to save money?