Rio de Janeiro was the first stop of our 5 month South American trip and I'm so glad we stayed for 2 weeks because there is a lot to see, plus we could take our time to get to know the city. But we also realised that the weather can be very unpredictable (yes, it can rain a lot in Brazil!!!) and you do need a clear day to get these picturesque views from the Sugarloaf Mountain and Christ the Redeemer. Besides the must see attractions, we'd wanted to do some hiking and explore all the different neighbourhoods. We'd first thought about booking a guided tour, but realised that you can easily get around by public transport for less than £1 per ride, which means more freedom but also more money to spend on delicious Brazilian food.
Although I really enjoyed every single day in Rio, 5 things stood out to me. Below are my top 5 favourite things to do in Rio:
1. Sugarloaf Mountain
This is one of the most popular things to do in Rio for one simple reason: The views are amazing! The most convenient way to get to the top is the cable car but you can also hike to the first platform if you fancy some climbing. Both platforms offer amazing panoramic views over the Copacabana and Centro and there's plenty of space to take pictures without having people in the way all the time. We spent 3 hours on the Sugarloaf mountain as we couldn't get enough of the beautiful views…
Tip: A short walk away from the cable car station is the beautiful Praiha Vermelha. It's a small but very quiet beach that is perfect for a chilled afternoon in the sun.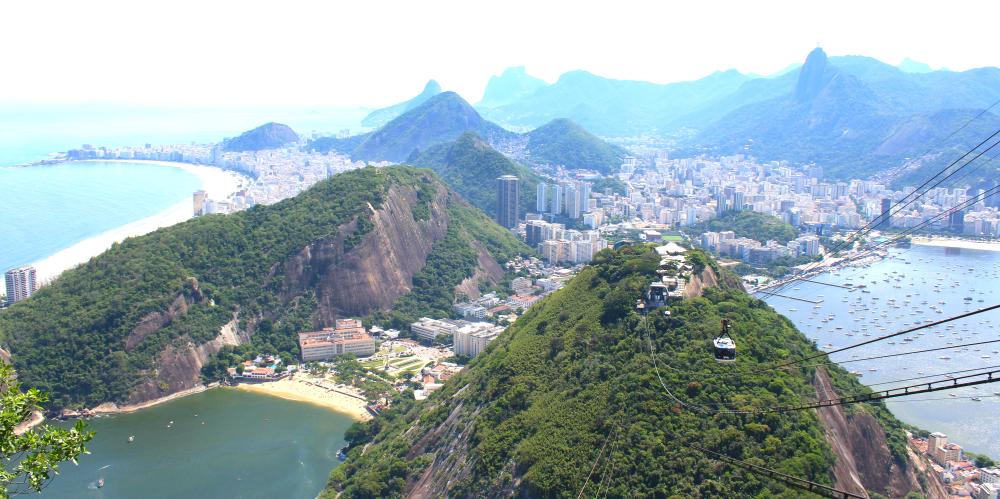 2. Morro Dois Irmãos
The Morro Dois Irmãos (Two Brothers Mountain) offers another beautiful view over Rio but this time, it involves some hiking. The two iconic mountains are at the end of the Ipanema/Leblon beaches and look almost impossible to climb. We took a taxi to the start of the trail at the top of Vidigal and began the 50 minute hike. The climb was very steep at times and I needed a few breaks to catch my breath. Between the humidity and the climb, we got a little sweaty but it was worth it, not many people were there and we got treated to some unbelievable views over Rio. Make sure do go on a nice, clear day; we had lots of clouds that made Rio disappear from time to time.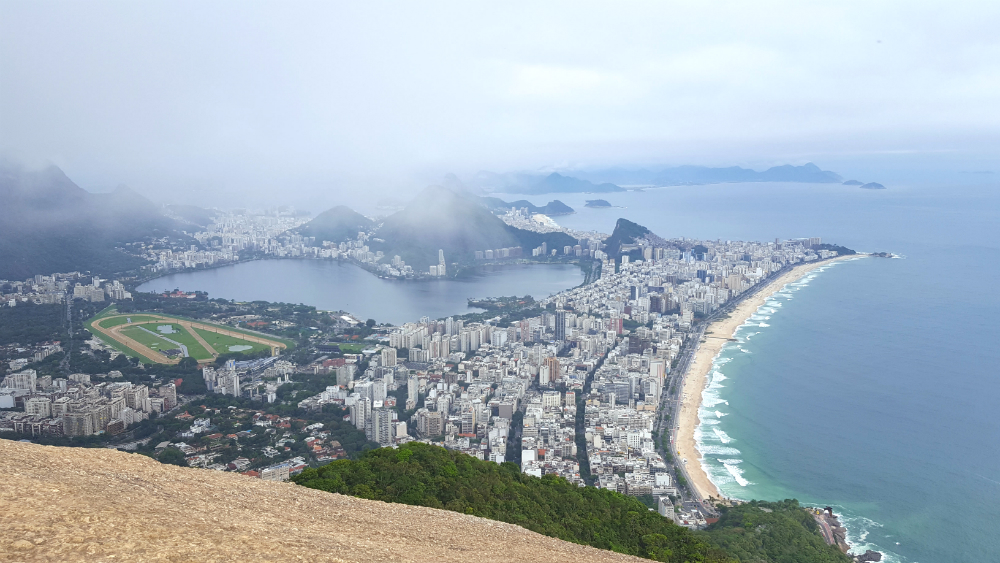 3. Christ the Redeemer
The famous Christ the Redeemer is visible from almost every corner of Rio but it's still worth getting to the top as this is the only way to get a close up view.  We've picked a sunny day and got an early bus at 9am to avoid the afternoon crowds. 1 hour later, we got our first glimpse of him in his full glory. After getting the almost obligatory photo taken with our arms out like Christ the redeemer, we soaked in the panoramic views. Although we got there quite early, it already felt a bit cramped and people were fighting for the best picture. It's super popular but you just can't visit Rio without coming here.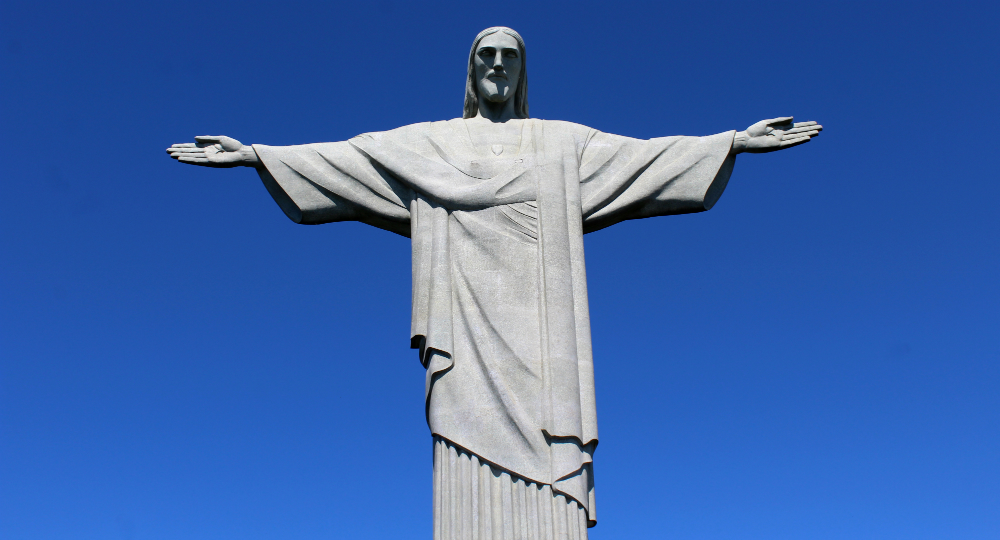 4. Santa Teresa
This neighbourhood is on top of a hill and is known for its narrow cobblestone streets. We took the historic, yellow tram to the top that runs between Centro and Santa Teresa. The tram passes over the Carioca Aqueduct before it drives through the winding streets of Santa Teresa. 10 minutes later, we arrived at the final stop and explored the very vibrant area and its street art, cute restaurants and cafés. I found this neighbourhood very calm and loved the colourful streets and viewing points from where you get more amazing views over Rio.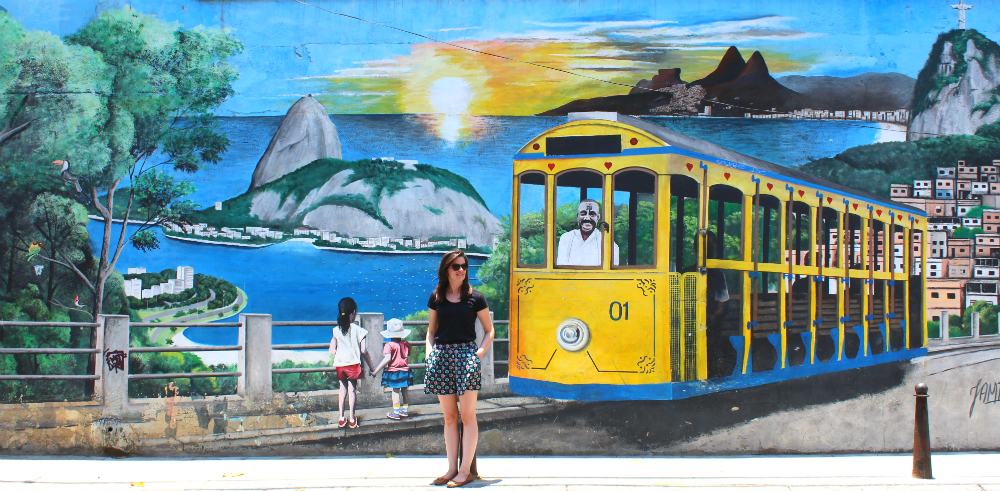 5. Selaron Steps
Escadaria Selarón, Rio's world-famous steps are located between Lapa and Santa Teresa. They were only a short walk away from our apartment in Rio, so we went a couple of times. Jorge Selarón, a Chilean artist, who lived in one of the flats next to the 215 steps, started decorating them in 1990. Today, they are covered in over 2,000 colourful tiles and look absolutely amazing. Unfortunately, Jorge Selarón died in 2013 (he was found dead on the steps) but his beautiful work lives on.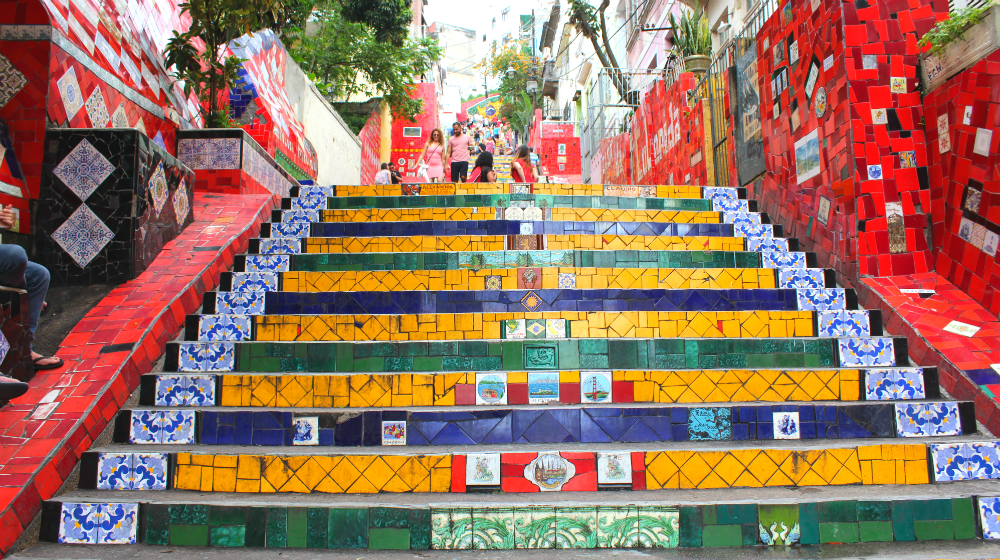 Rio is a very colourful and vibrant city, full of beautiful views and friendly people. We've had an amazing time and I'm very grateful that I could call this city my home for 2 weeks. Mucho obrigada Rio!
Have you been to Rio? What are you favourite things to do?
Pin me for later!