I've always dreamed of visiting the Galápagos Islands. Swimming with tortoises and sea lions, and being so close to wildlife and nature has always fascinated me. When we travelled through South America for 5 months, I knew I will never get that close again; this is my chance to go! In February, my dream became reality. On a sunny afternoon, we touched down on Baltra Island –  around 1000 km (600 miles) west of the Ecuadorian mainland. We made our way to Puerto Ayora, the largest town of the Galápagos Islands, which was also our base to explore Santa Cruz and the surrounding islands for one week.
Santa Cruz Island is home of a lot of giant tortoises and I was super excited to see them for the first time. The most well-known tortoise of the Galápagos is lonesome George, a Pinta tortoise, who was relocated to the Charles Darwin Research Station in the 70's. He was the last of his species and in his last years, he was one of the rarest creatures of the world. Unfortunately, he died in 2012, lonely without finding anyone of his kind.
Sad to hear his story at the Charles Darwin Research Station, I also learned about the Reserva El Chato, which is in the highlands of Santa Cruz Island. The reserve is divided in two areas; La Caseta and Cerro Chatto, and is home of many free roaming giant tortoises.
We've heard that the best way to explore the highlands is by taxi. Although not cheap, we jumped into one and off we drove up the winding hills to the reserve. The weather quickly changed, it got cooler and cloudier, the vegetation turned lush. 30 minutes later, we've arrived at the El Chato tortoise reserve, and we had to pay $3 to enter the huge green space in front of us. We started wandering around passing ponds, trees and here they were… lots of giant tortoises.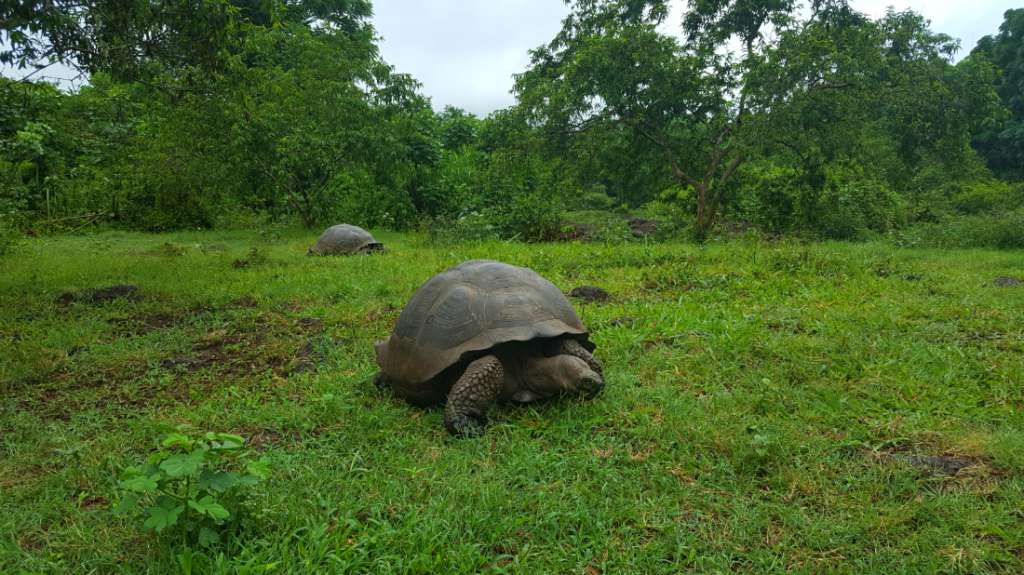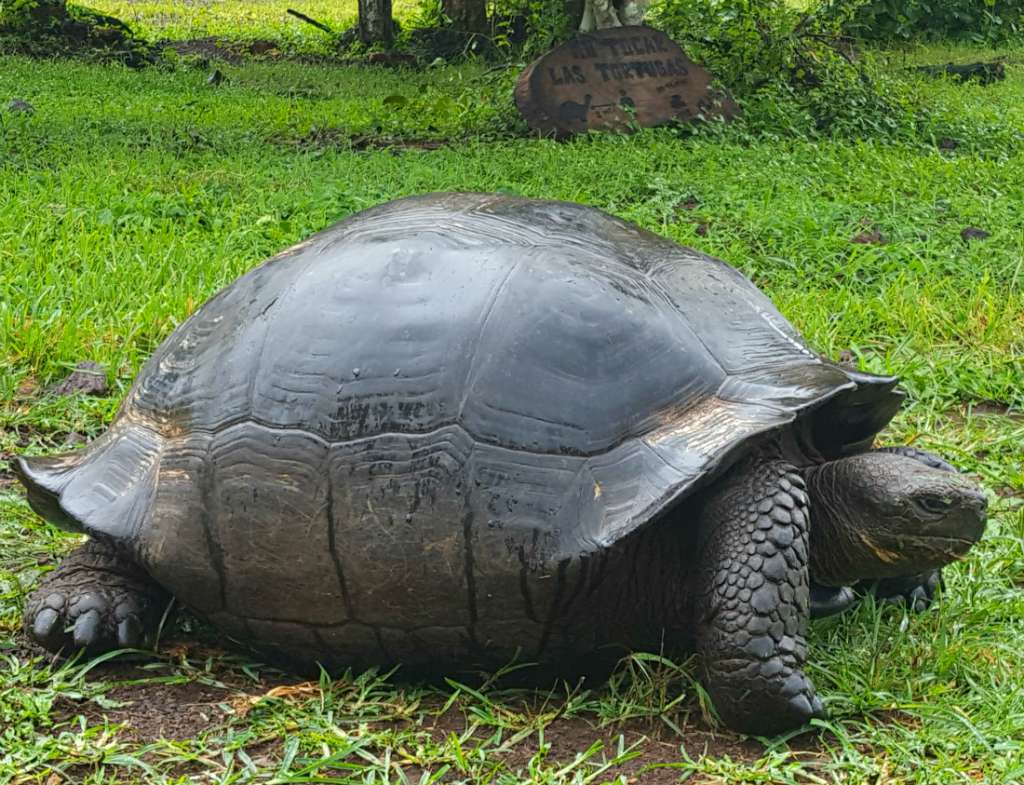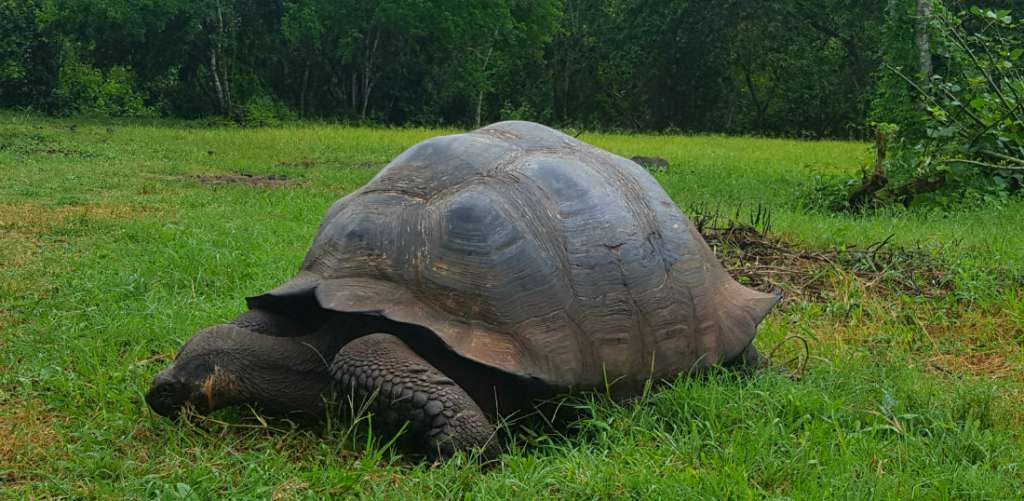 Walking along these giant animals and watching them eat, graze, and sunbathe is an unbelievable experience. We've seen the tortoises in lots of different sizes and shapes (they can weigh up to 270 kg); all together in this massive preserve. I especially enjoyed the experience because the giant tortoises were roaming around free. You're not supposed to touch them and get closer than 2 meters (~ 6 feet); you are a guest watching them in their natural habitat.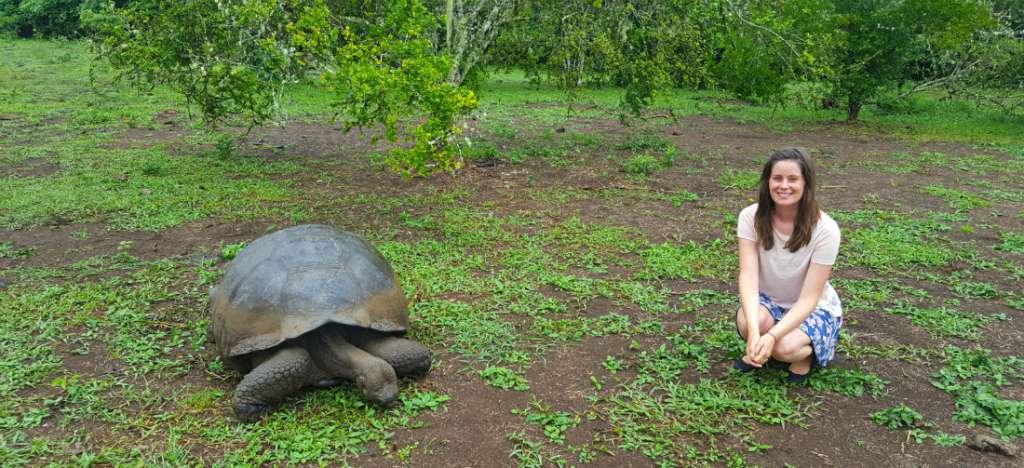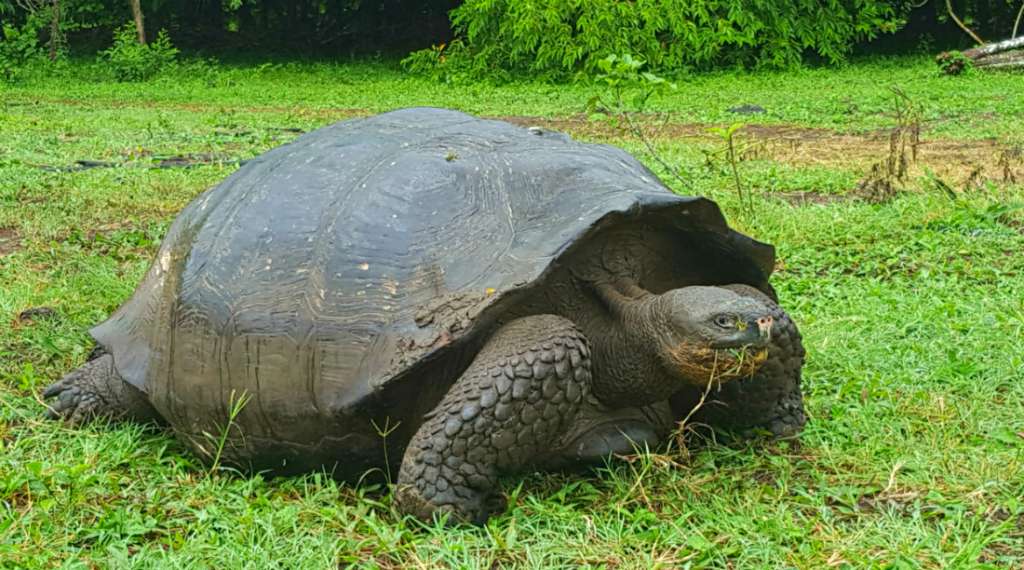 At the end, we had to take a picture in the tortoise shell that is located at the entrance. It was awkward to crawl inside with a dress, but who wouldn't take the chance to be a tortoise for a few minutes?!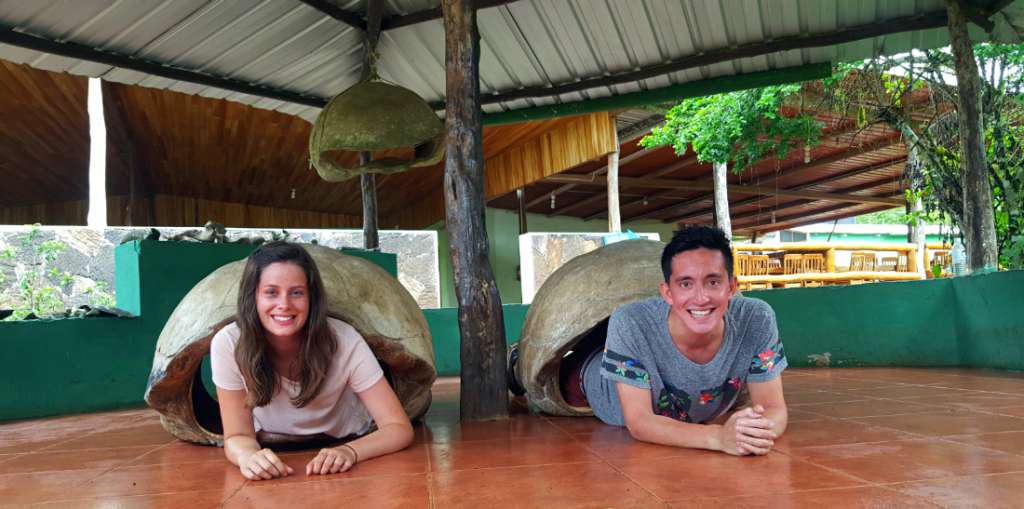 Have you had a close encounter with wild animals? Let me know in the comments below.
Pin for later!