Buenos Aires was our first stop in Argentina and our home for Christmas and New Years. We were excited to spend 3 weeks in Buenos Aires and to have time to relax, enjoy the Christmas season and explore another exciting city. Here are my first impressions…
The summers in Buenos Aires are hot
And I mean HOT! The sun was blazing down almost every day and even walking in the shades was hard work which meant we spend a lot of time trying to cool down and eating ice-cream. Not too bad after all 🙂 Plus, Argentinians love ice-cream, so the portions over here are massive. We loved the tiramisu and cheesecake sundae from Freddo, so we couldn't resist going a few times.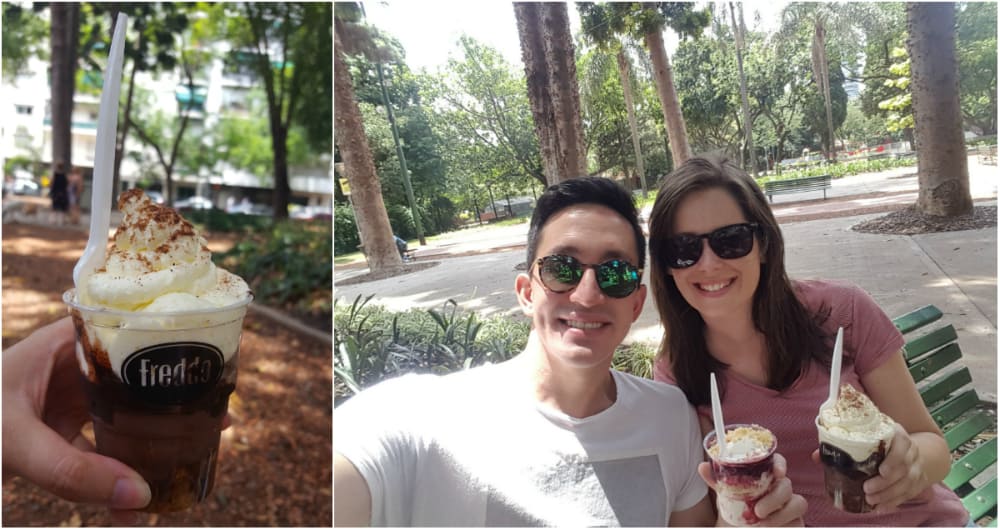 Argentina is a meat lover's paradise
Eating an Argentinian steak is an absolute must but what if you're an vegetarian? I totally fell in love with empanadas. You can get them with different fillings including meat, chicken, ham and cheese but also mozzarella and corn and other vegetarian variations. Another favourite is dulce de leche – a thick caramel paste that can be eaten as a sweet snack in between or even as a ice-cream flavour. Yummy!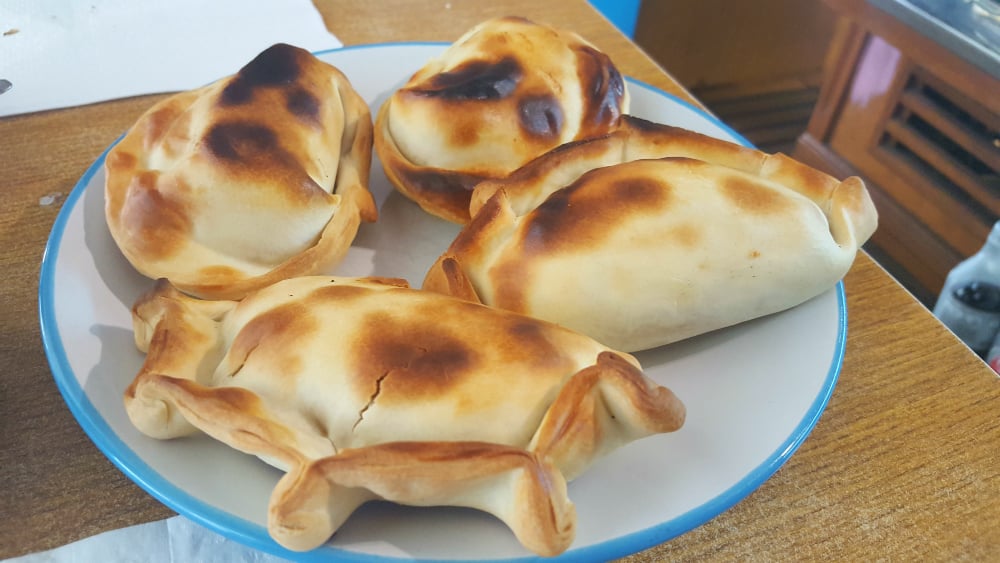 Argentinians are crazy about football
The rivalry is strong between Buenos Aires' top two teams, Boca Juniors and River Plate. My boyfriend booked a game through a tour company called LandingpadBA to ensure tickets. He has been to a lot of football games in Europe but the atmosphere at Boca Juniors was like nothing he has ever seen. Whether you are a big football fan or not, make sure you catch a game!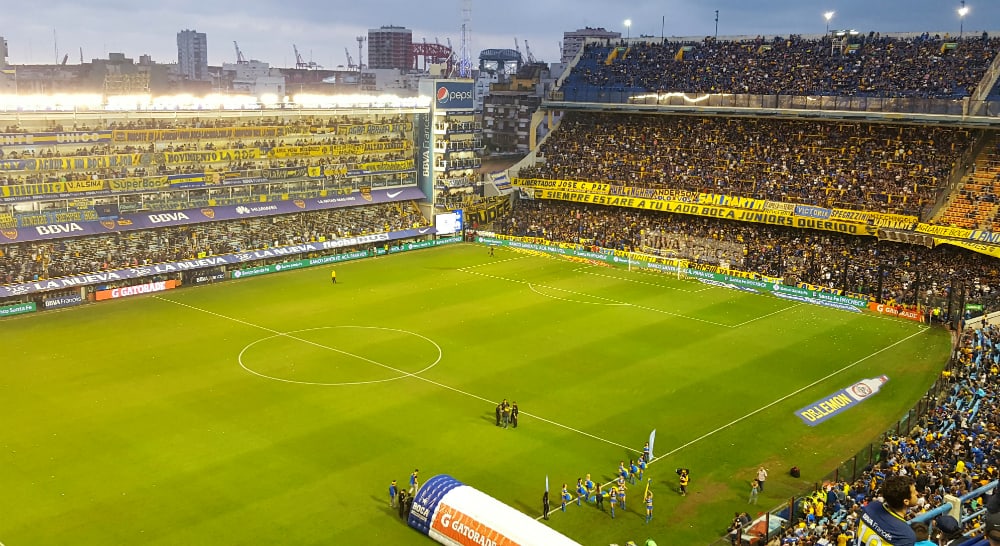 The neighbourhoods are very diverse
La Boca is not only known for the football team but also for colourful buildings whereas Palermo is the trendy part of the city with lots of nice bars and restaurants. Recoleta is home of the famous cemetery where memorable people, including Eva Perón and nobel prize winners are buried and the centre of Buenos Aires has beautiful, historic buildings and churches.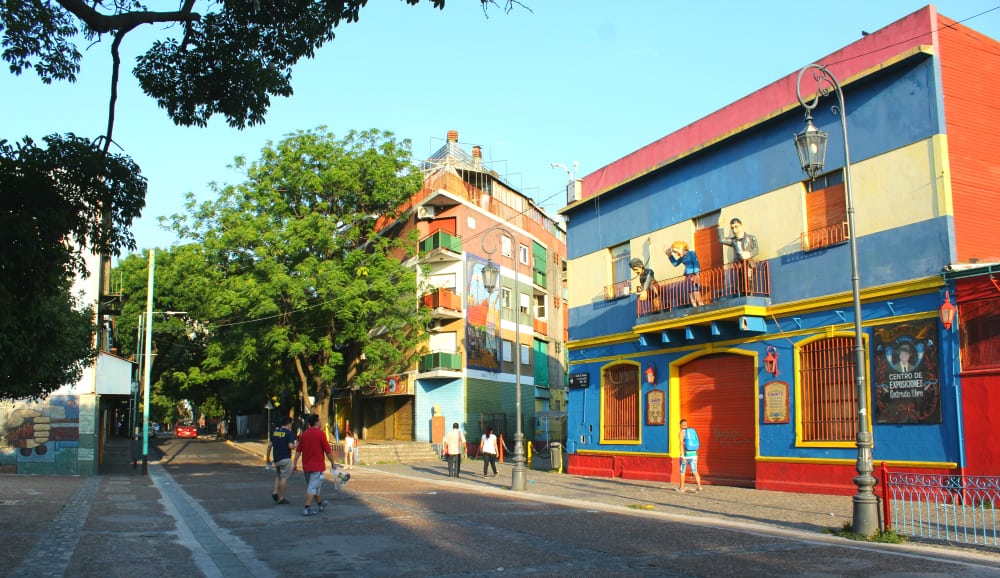 Buenos Aires is a green city
The city has plenty of parks including Parque Tres de Febrero where locals socialise on weekends, the Botanic Garden, and a nature reservoir that is perfect for a long walk, a bike ride or to admire the wildlife.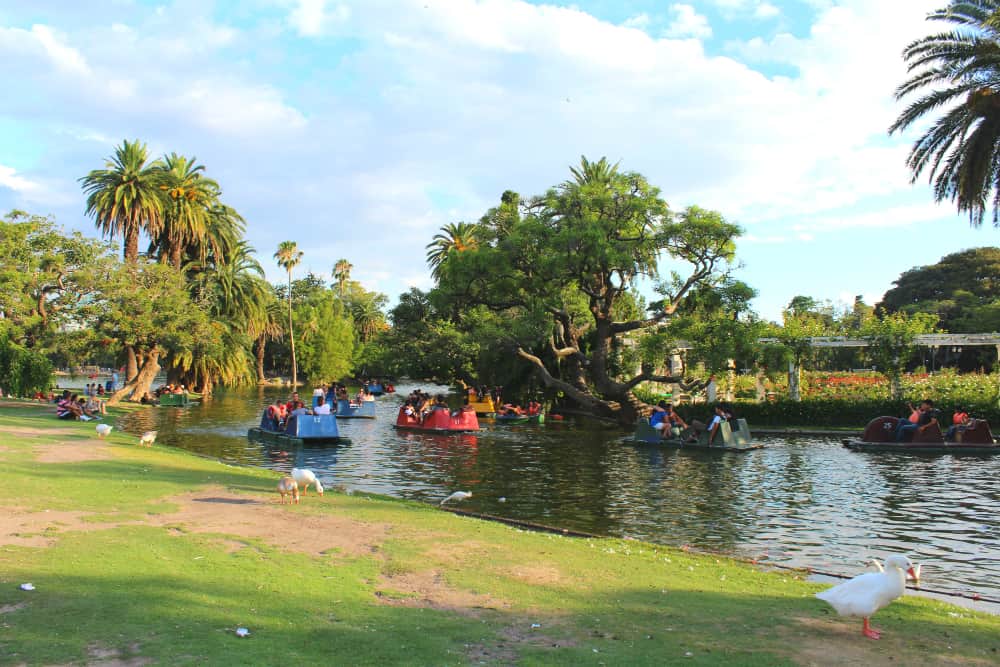 Public transport is cheap but that's about it
We only paid 80p for a metro ticket but anything else was pricey especially when it comes to clothes and food. 6 bottles of 1,5l of water for £5? Yes, that's possible in Buenos Aires. A pack of bananas for £4? No problem. Of course, there are cheaper options too but if you don't look out you can easily spend a lot of money in supermarkets.
Christmas decorations even though it's summer
For the first time, we celebrated Christmas during the summer. We saw Christmas fairs and decorations, supermarkets and shopping centres were playing Christmas songs. Although we never really got in to the Christmas spirit, it was nice to learn about their traditions. They do love to eat Pan dulce as a sweet treat – a special species of bread that is filled with raisins, dried fruit, nuts and chocolate and is eaten around the holiday season in Buenos Aires.
Christmas day was quiet, the streets were empty and people spend time with their family. At Boxing day, everything was back to normal, shops and restaurants were open. New Years Eve was a hot, humid night and we spent the evening in an restaurant in Palermo. Once it turned midnight, the music got louder, you could hear fireworks and samba dancers started dancing on the streets. It was one big street party that lasted until the morning hours.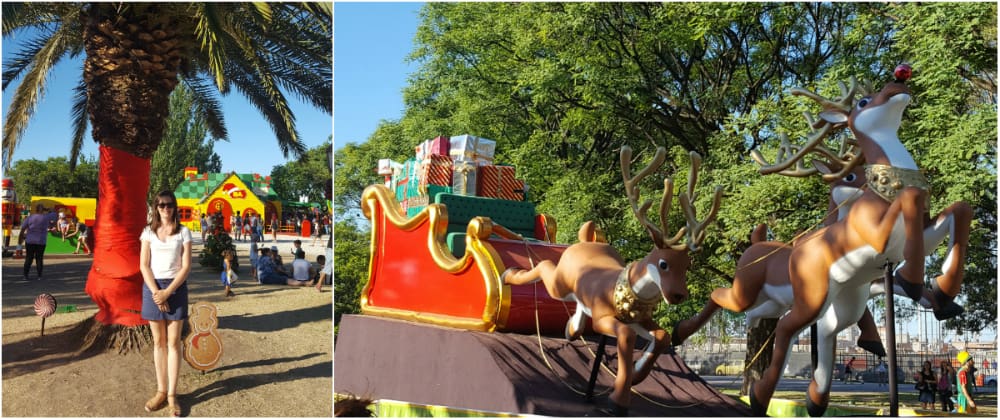 The views are incredible
Buenos Aires doesn't have many tall buildings, which means, if you know where you can go up, you will get amazing views over the city. One of these buildings is Galería Güemes but we were also lucky to get a stunning view from our Airbnb apartment. We're one the top floor and the never-ending city was just in front of us.

Buenos Aires is a big city with a lot to offer. I loved the green parks, the food and strolling through the streets to discover beautiful, historic buildings and colourful street art. I'm glad that I could experience Christmas in Buenos Aires and I look forward to coming back one day to explore more of this beautiful country. 
Have you been to Buenos Aires or are planning to visit the city? Let me know in the comments below.
Pin this for later!