Whilst we're travelling through Peru, Machu Picchu – the popular UNESCO World Heritage Site and one of the New Seven Wonders of the World – was on top of our list like for many others. Since we still had a few months of travelling ahead of us, we wanted to do Machu Picchu on a budget.
We figured that we've had two options visiting Machu Picchu in February:
1. By Train
Taking public transport from Cusco to  Poroy or Ollantaytambo, followed by a train ride to Aguas Calientes with Peru Rail or Inca Rail.  
Travel Duration: 2 – 3 hours
Overall costs:
Minivan to Ollantaytambo return: £6.30 | $ 8 | S/. 26
Train to Aguas Calientes return: £100 | $ 126 | S/. 422
Entrance Tickets for Machu Picchu: £35 | $ 45 | S/. 152
2. By Bus
Book a guided tour by bus (including transport, lunch & dinner, accommodation, Machu Picchu entrance tickets and a tour guide) from Cusco to Aguas Calientes via Hidroeléctrica.
Travel Duration: 8 – 9 hours
Overall costs: £90/ $ 115 / S/. 380
Although I prefer to organise trips myself, we went with the option to take the guided bus tour. It seemed like a good price, plus we would see more of Peru along the way. What can possibly go wrong?! Oh well, if we had known…
Below are 5 things you should know before visiting Machu Picchu.
1. Organise your trip to Machu Picchu yourself
We decided to go with the guided bus tour because it couldn't be that bad, right? Well, let me tell you, I've never been on such a poorly organised tour. First, we were told that we have a couple of stops along the way to stretch our legs and enjoy the views. We only stopped once just outside Ollantaytambo, mainly so the driver can have breakfast. After 6 hours on the bus, we got to the drop off point at 3pm. We had lunch and embarked on a 2 hour walk shortly after. It was a scenic route along the railway tracks and the excitement of seeing Machu Picchu built up.
It started to get dark when we arrived in Aguas Calientes. Our tour guide was supposed to welcome us and lead us to the hotel but nobody was there. Luckily, we knew the name of our accommodation, so we headed straight to our hotel. But it didn't stop there. Nobody knew where and when we're supposed to have dinner and how we would get our Machu Picchu entrance tickets. Eventually, we were told where we would meet our tour guide. I know: Different countries, different rules but the whole thing was organised so badly, that I've wished that I would have planned it myself. My advice, organise it yourself, and you'll have a much better time.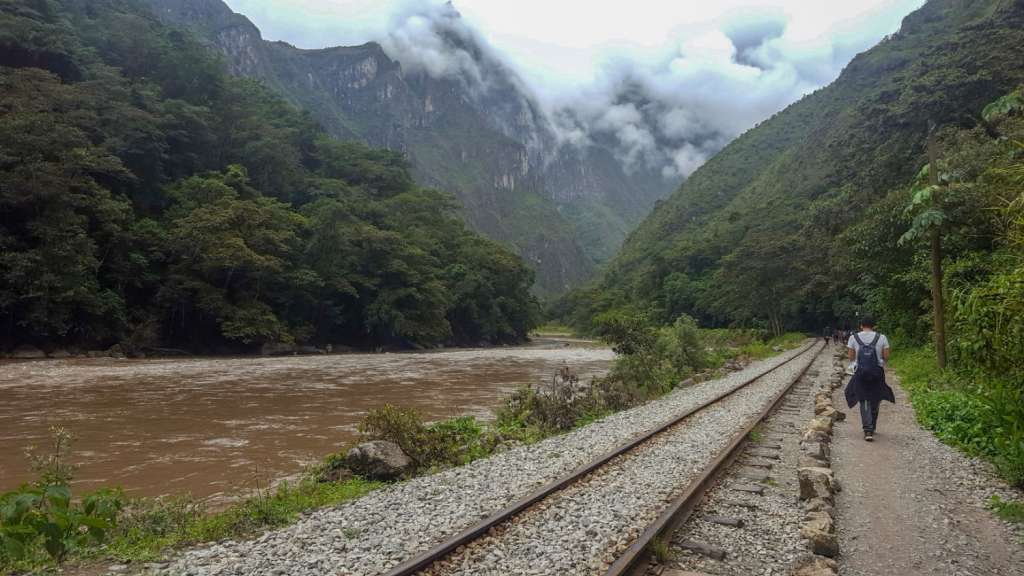 2. Book tickets for Machu Picchu Mountain and Huayna Picchu in advance
Tickets for Machu Picchu are limited to ~ 5,000 per day and can be bought online or from a tour operator. During low season, you'll be fine to book three days in advance but If you like to hike Machu Picchu Mountain or Huayna Picchu – the two surrounding mountains – you have to make sure to purchase tickets earlier as availability is limited to 800 people and 400 people per day respectively. During high season it's likely that tickets for Huayna Picchu are gone quickly, so you need to plan ahead and buy them at least 3 months before.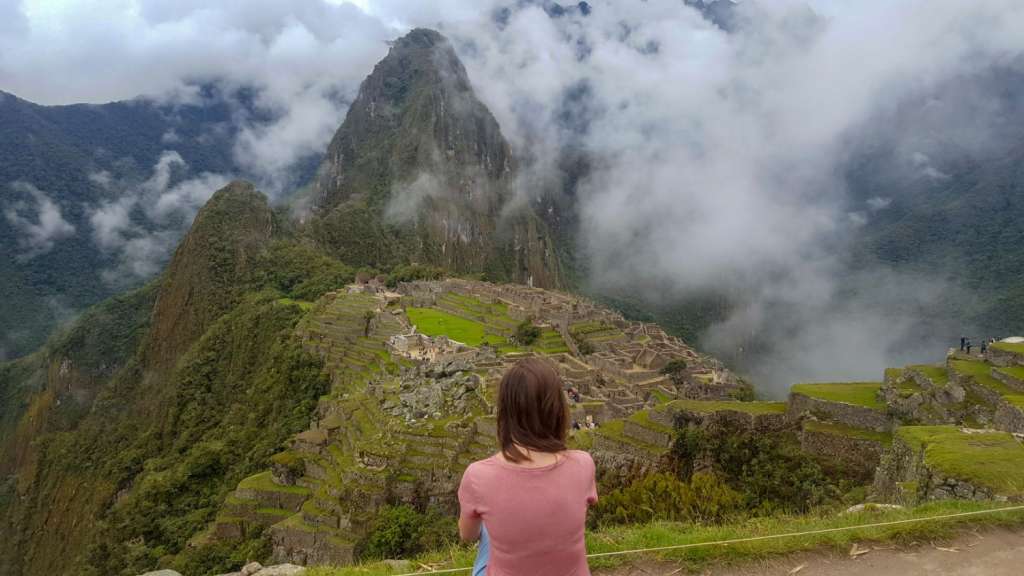 3. Take the bus to the Machu Picchu ruins
Aguas Calientes is located a 30 minute walk from the entrance of Machu Picchu. Once you get there, you can either take the bus or hike 1 hour to the top. Again, I thought let's save some money, it will be fine. This was literally the hardest hike I've ever done. Yes, I'm not the fittest person but this comes close to a 5 hour session in the gym. Anyway, we got to the top at 6am, totally exhausted and a little bit proud we've done it.
And this was just the beginning of the day. We've had 5 hours ahead of us at Machu Picchu, plus almost 3 hours walk back to our pick up point. If I had known that it's such an exhausting walk, I would have taken the bus and walked down instead. If you want to take one of the first buses, buy tickets the night before at the booth. Buses will start leaving at 5:30am, but it's advisable to get there early as queues will quickly build up.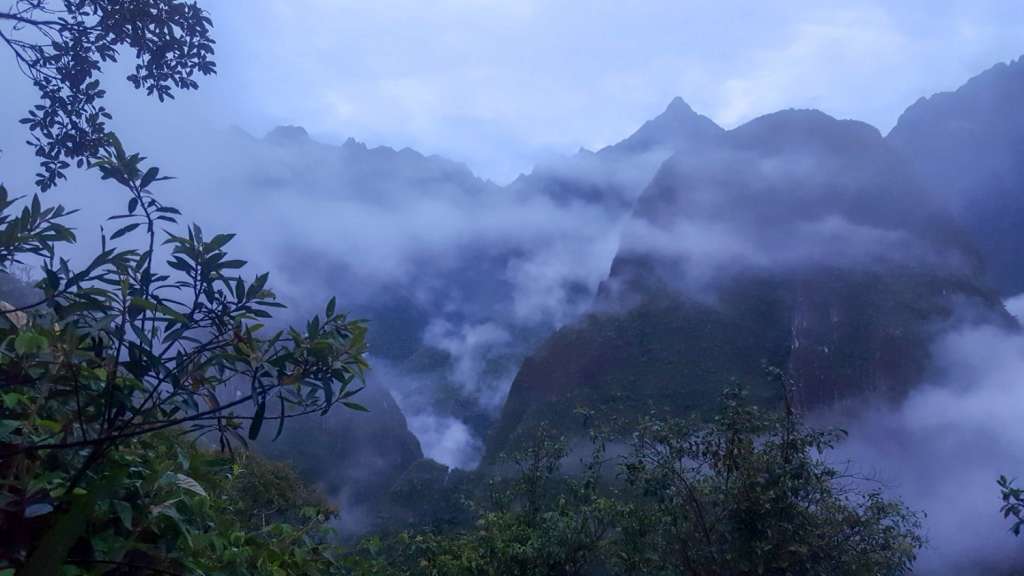 4. Spend the whole day at Machu Picchu to hike surrounding mountains
Our bus was supposed to return to Cusco at 3:30pm, so we had 5-6 hours at Machu Picchu. If you like to have a walk around at the main grounds, that's enough time but if you got a ticket for Machu Picchu Mountain or Huayna Picchu, it's best to spend the whole day at Machu Picchu, and return to Cusco the following day. Two girls from our group got tickets for Machu Picchu Mountain, but they realised that they won't have enough time to do it. Tour operators won't necessarily tell you, that it's not worth it, as they want to sell tickets.
5. Take your passport to get a Machu Picchu stamp
Right at the entrance is a little stand, where you can grab the stamp and put it into your passport. Don't be that person that misses out on it 😉 
Overall, Machu Picchu is a unique experience that cannot be missed whilst in Peru. My tip: Spend a bit more, take the train, organise the trip yourself and your time at Machu Picchu will be a lot more enjoyable. Oh yeah, and don't forget your passport.
Have you been to Machu Picchu or is it on your bucket list? Let me know in the comments below.