If you have ever been to Hong Kong, or have ever spoken to the locals, then you will know that without hesitation they would recommend it is a great place to visit. It can often get the reputation of being a little overpriced, as well as just being a concrete jungle. But in reality, there is so much more to it. So if you've ever thought about going but have put it off so far, here are some of the reasons why you should add Hong Kong to your bucket list.
Victoria Harbour
The harbour is one of the places you have to visit when you're in Hong Kong. Each evening there is a light show with beautiful music and the skyline in the background that can't be missed.  
Hiking Trails
Yes, you read that correctly; there are places to hike in Hong Kong. The bustling city does have some hidden treasures not too far out. You can get some pretty breathtaking sea views when you're up in the mountains, as well as some good trails to explore (the Dragon's Back is one of the best routes to take).
Budget or Luxury
The great thing about a large city is that there is something for every budget. If you want to stay in style, then somewhere like The Ritz-Carlton Hong Kong is an option, as well as the many fine dining restaurants. Equally, there are plenty of more budget places to stay and to dine, especially if you looked into booking an apartment on sites such as Airbnb.
Shopping Heaven
Hong Kong has some of the best shopping in the world! The Causeway Bay is the best place to go and it is where you can find huge mall after huge mall. Many people have described this area as Hong Kong's answer to Times Square.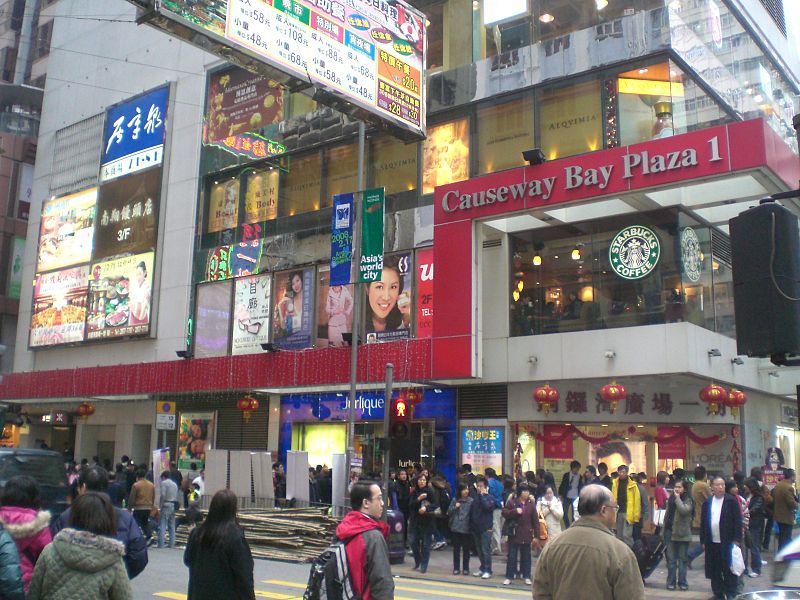 Mongkok Neighbourhood
Just as you can get some luxury shopping and find all of the usual high street stores or designer stores, there is a great market area in the Mongkok neighbourhood. From flowers to food, there are all sorts of treasures to find at the markets. Plus, they are the budget travellers dream.
Public Transport
The public transport in some parts of Asia can leave a little to be desired. But places like Japan and Hong Kong have got the public transport down to a tee. It is clean, efficient, and reliable. Not to mention there are plenty of options to choose from, such as double deck buses, trams, and trains.
Rich History
Want to learn more about the history of Hong Kong? Then you can't miss out on the Museum of History in Hong Kong. From The English, to the Japanese occupation, there will be plenty for you to learn about the place.
The Food
I don't think you'll need convincing just how good some of the food in Hong Kong is. So one of the many benefits about going there is that you can enjoy it all day long! From street food to fine dining restaurants, there will be something to suit everyone.
Have you been to Hong Kong? What are your thoughts? Let me know in the comments below.