You never get bored in London, but if you want to escape the hustle and bustle of the capital, Brighton makes a great day trip from London. The English seaside resort town is located about an hour South of London and is known for its pebbly beach and Brighton pier with its amusement arcades.
How to get there?
Trains leave from Victoria station and London Bridge and take around an hour to Brighton. Return ticket fares start from only £10 and you can bag a real bargain if you have a Railcard. If you live in South London and want to start the day bright in early, the National Express coach is a good option. Although the ride takes up to 2.5 hours, return tickets start at only £5.
What do do?
All the main sights are in walking distance from the train station in Brighton and most people head straight down to beach. Alternatively, start exploring Brighton's marina first by taking the local bus and make your way back to the centre by walking along the seafront. Below are my top favourite things to do in Brighton:
1. Relax at Brighton Beach and Brighton Palace Pier
Brighton's pebbly beach is popular all year around and Brighton has actually won an award for one of the Top 10 cities in the UK with brilliant beaches. If the sun is out, go for a swim or just relax in one of the stripy deckchairs.
The newest attraction at the beachfront is the British Airways i360. The observation deck is 162 metres high and gives you insane 360 degree views over Brighton and the coast.
Not to be missed is a stroll along Brighton Palace pier. Whether you're looking for a bite to eat, a thrill seeking ride, or just want to enjoy the views over Brighton beach, this is the place to go.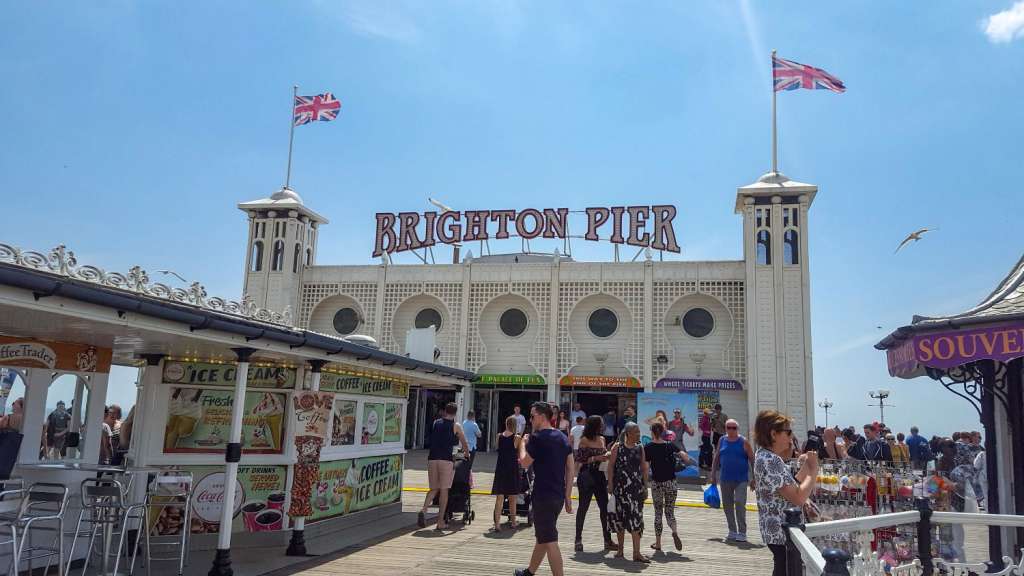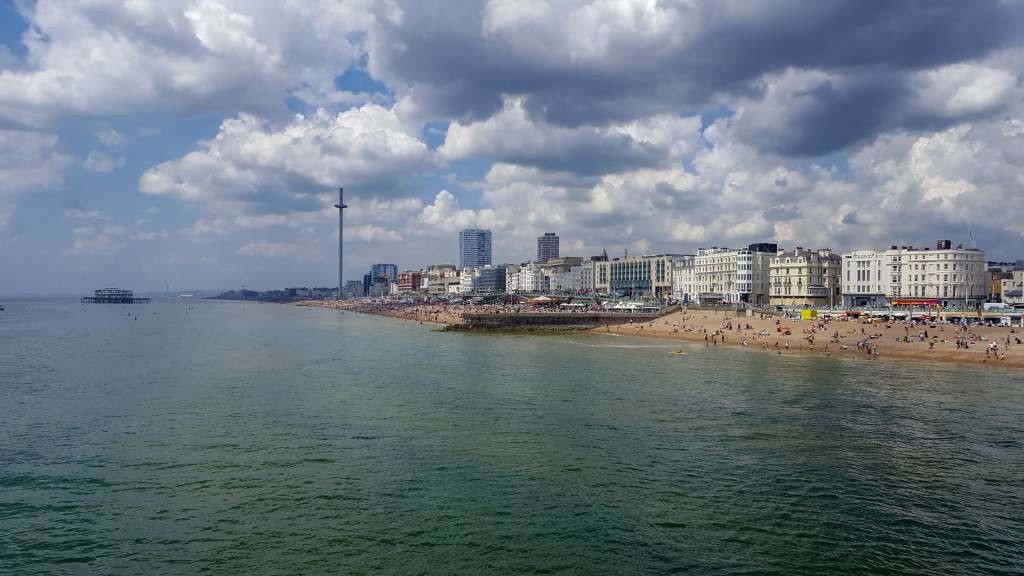 2. Wander around The Lanes
The Lanes is the perfect place to get lost in a maze of picturesque alleys. You'll find plenty of shops from homeware and jewellery to vintage clothes and restaurants.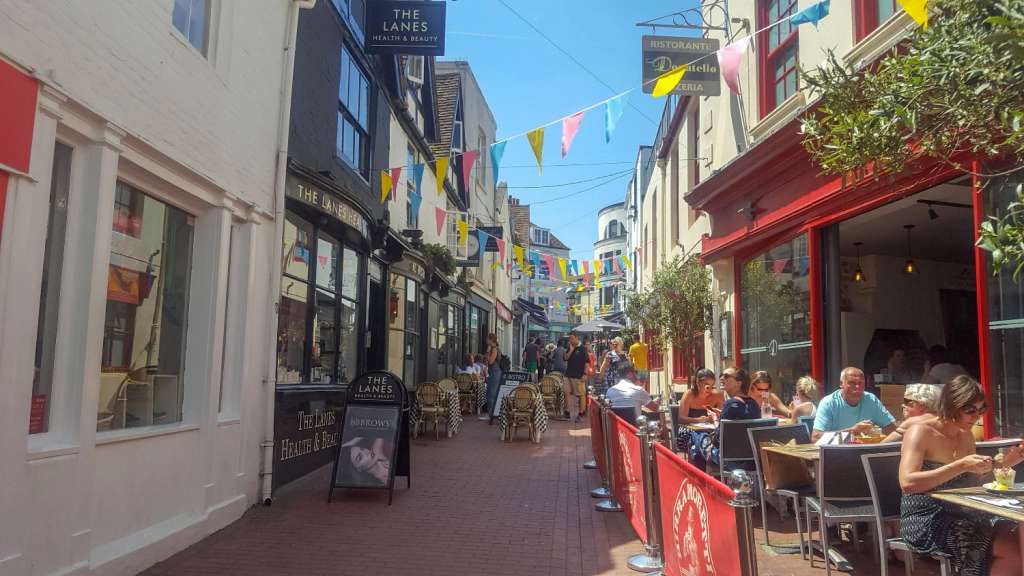 3. Royal Pavilion
The Royal Pavilion is a rather exotic looking building right in the centre of Brighton. It was transformed by John Nash in the early 19th century, and today it's a popular tourist attraction with an art gallery, replica rooms, and stunning grounds surrounding the palace.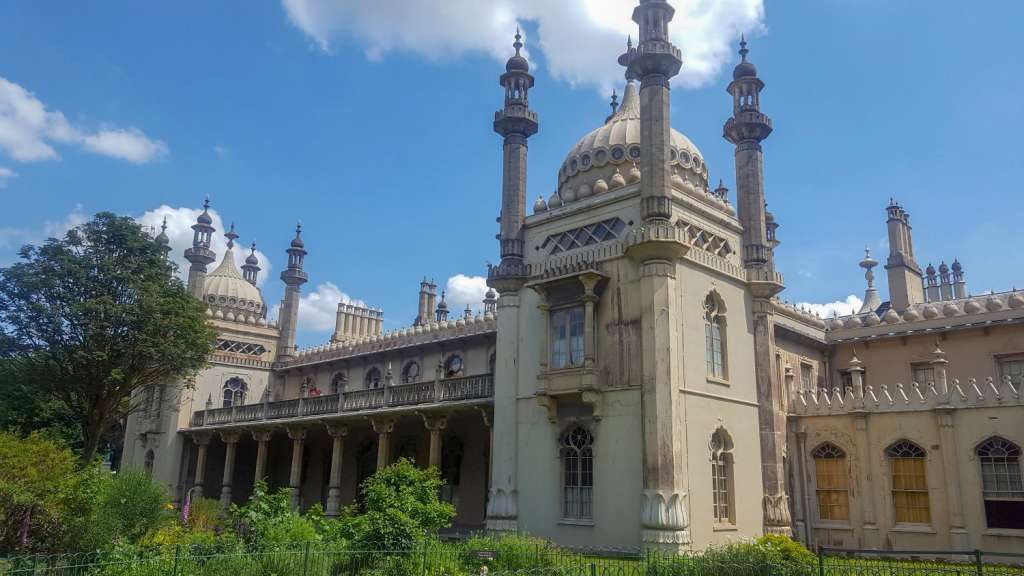 4. Eat Fish & Chips
Whenever I go to the seafront, I have the urge to eat fish & chips. Luckily, Brighton is not short of fish & chips shops. The most popular ones are Regency Restaurant and Bardsley's. If you prefer to eat directly at the beach, Seasiders is a good one to go.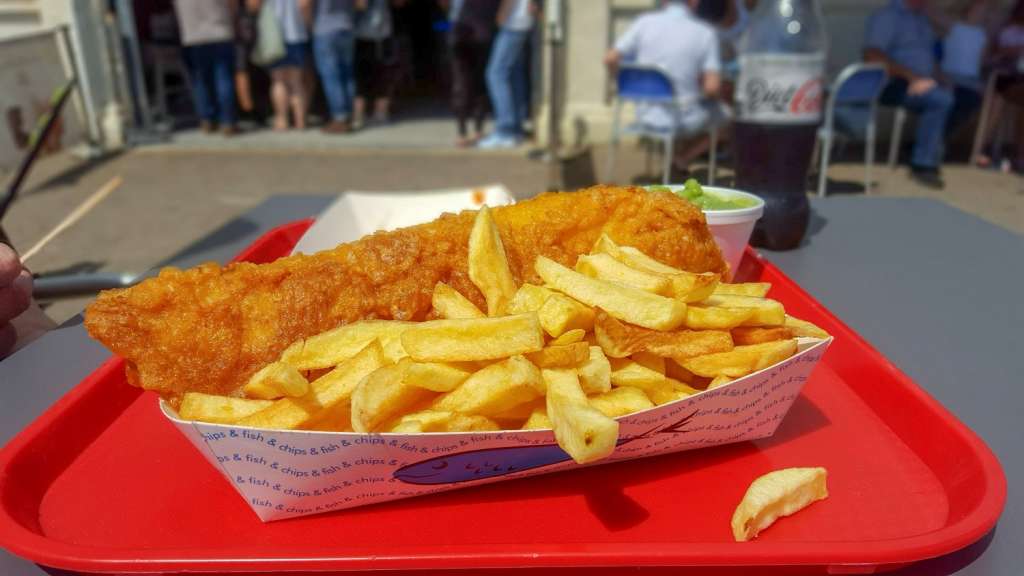 5. Explore the Marina
I've been to Brighton a couple of times, but at my last trip, we decided to explore Brighton's Marina for the first time. It's a scenic 30 minute walk, or a quick bus ride for only £2.50. Alternatively, you also have the option to take a heritage railway that runs along the seafront of Brighton (return tickets cost £4.80).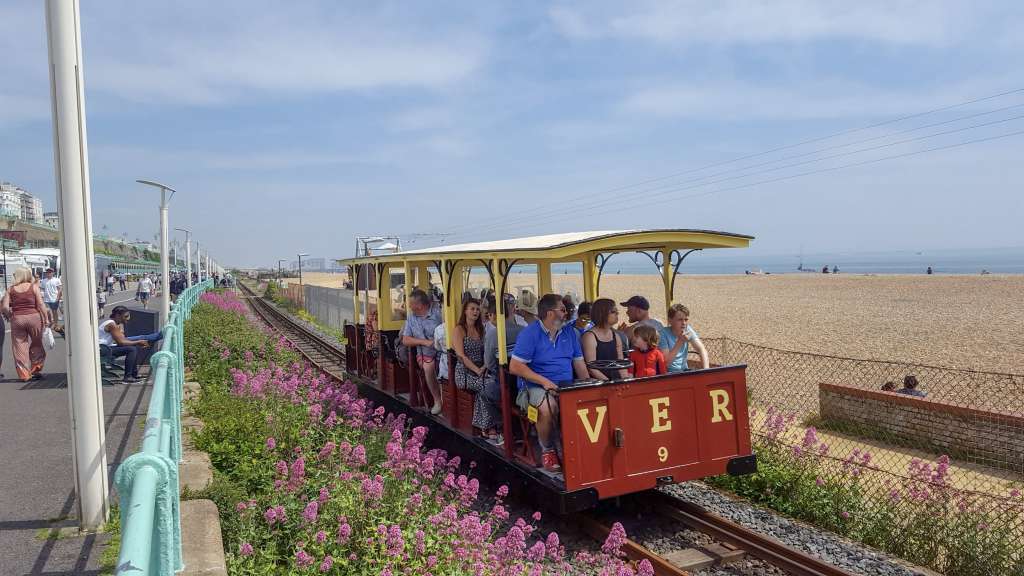 Brighton Marina is the largest marina in the UK and looks quite modern with plenty of restaurants and shops. If you walk down further, you'll see the white cliffs. If you have time you can even walk all the way down to Eastbourne and Beachy Head.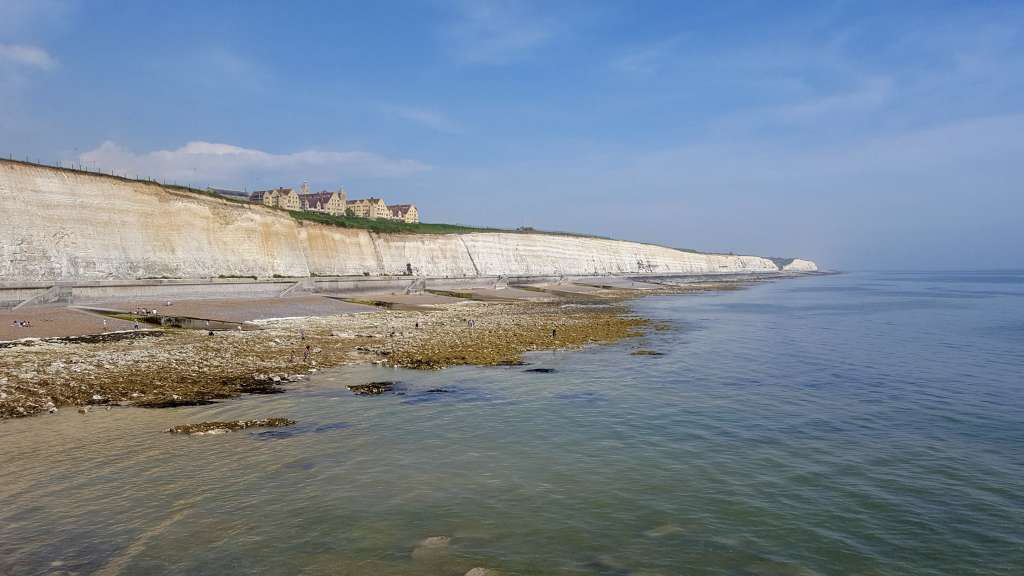 Have you been to Brighton? What is your favourite day trip from London? Let me know in the comments below.