London is a delicious city – wherever you go you're spoilt for choice with food across the world. A great way to try out food are street food markets. They are scattered all across London and eating my way through all the food options is one of my favourite activities in London.
Here are my top 5 favourite street food markets in London.
1. Whitecross Street Market
Less than a 10 minute walk away from Old Street station is Whitecross Street Market – my favourite London market by far. I was lucky enough to work in the area for a couple of years, so I made this market my go to place for lunch. The choices are very varied and cover food from around the world including Mexican burritos, Turkish wraps and German Bratwurst. My secret favourite is the pie & mash stall with seasonal specials at the corner of Banner street.
Open: Monday–Friday 11am–3pm
Closest tube station: Old Street and Barbican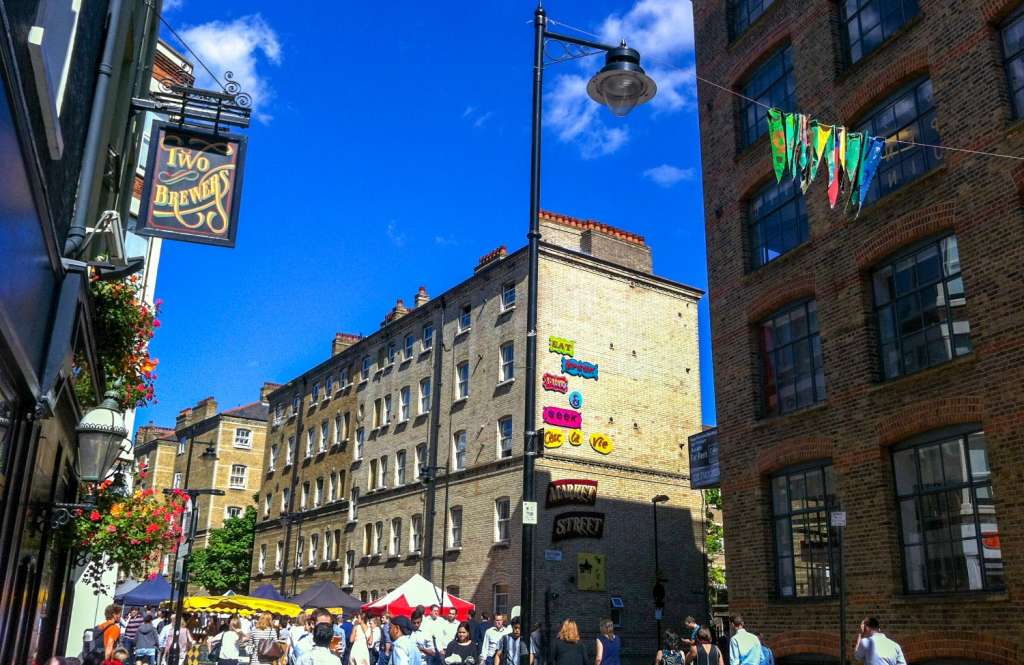 2. Broadway Market
This market is located in East London between Regent's canal and London fields. Head to Broadway market not only for the best chicken burger in town from Butchers, but also for the independent shops, restaurants and cafes. Afterwards, relax in the park or go for a stroll along the canal. It's truly a great way to start the weekend.
Open: Saturday 9am–5pm
Closest tube station: Bethnal Green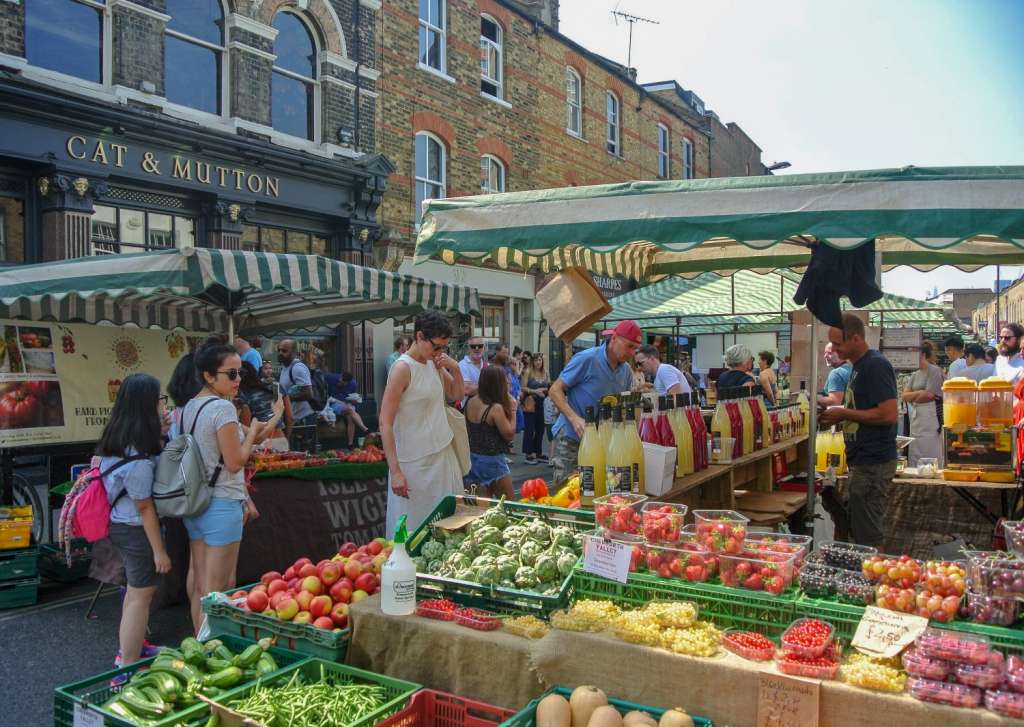 3. Borough Market
Popular among locals and tourists alike is Borough Market at London Bridge. It's open all week around and offers all sorts of food from across the world such as Argentinian empanadas, British pies, and Spanish Paella as well as fresh produce. If you have a sweet tooth there're also plenty of delicious options.
Open: Monday–Tuesday 10am–5pm, (Full market) Wednesday–Thursday 10am–5pm, Fridays 10am–6pm, Saturdays 8am–5pm
Closest tube station: London Bridge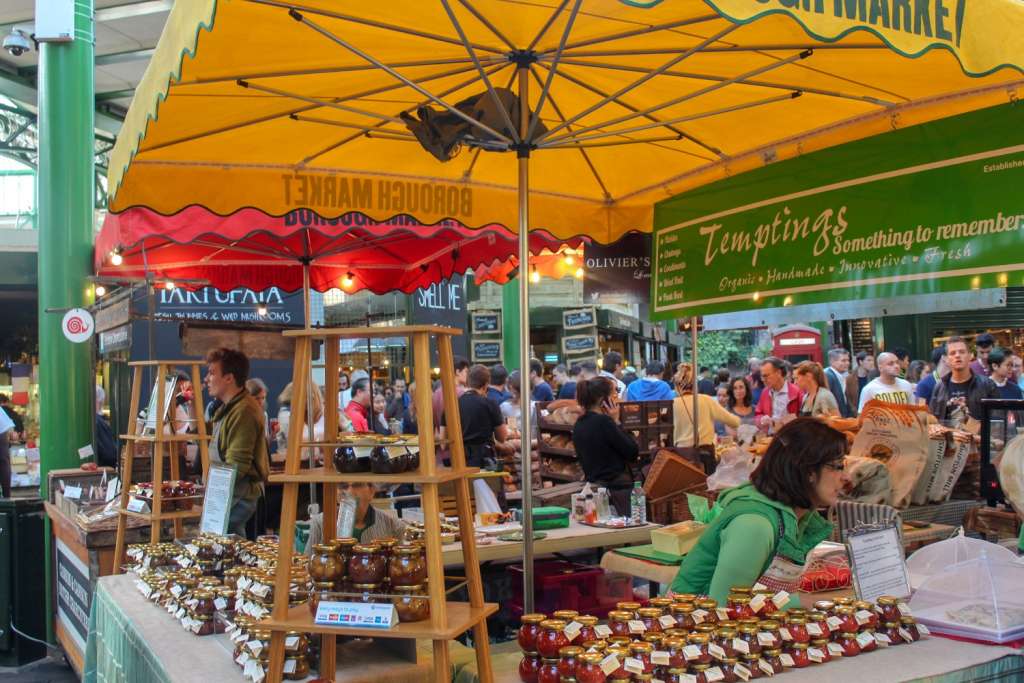 4. Camden Market
Camden Market is a great place to grab some food from one of the many food stalls and enjoy it along the canal. You're really spoilt for choice and you'll never run out of trying out new food. Have I mentioned the crispy halloumi fries or aromatic curries yet? The over 40 year old market has gone through a lot of changes in the past few years and parts of the market have been demolished in favour of a new development but it still remains a popular market for locals and tourists alike.
Open: 10am – 7pm every day
Closest tube station: Camden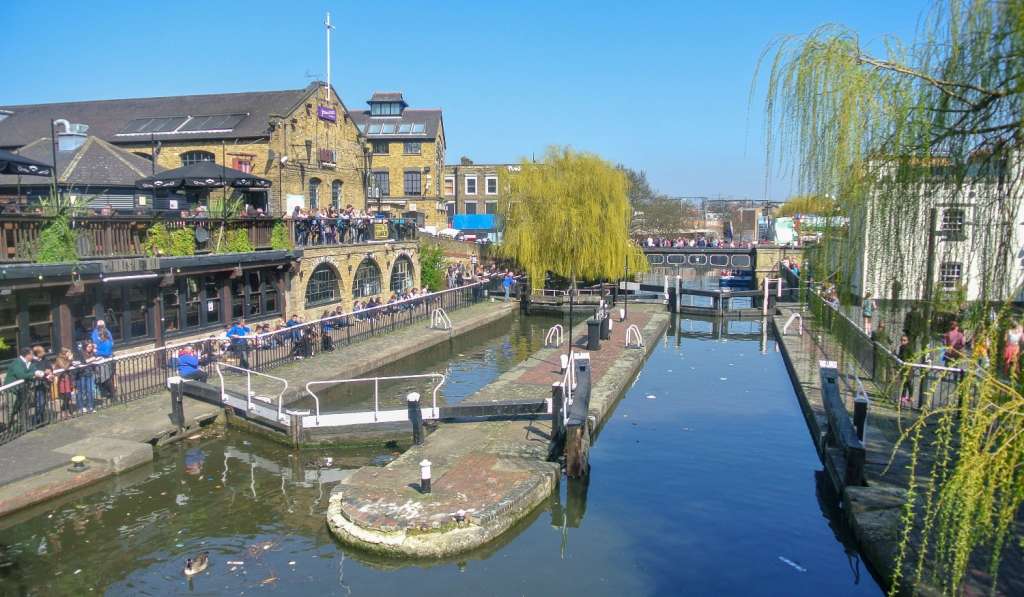 5. Pop Brixton
If you're heading to South London do visit Pop Brixton for a bite to eat and chill out. It's open all week around and is home to independent street food start ups, and retailers. You'll find anything from tasty pizza, cheesy crepes and burritos to sushi. In the evening, it turns into a cool place to hang out with friends and have a drink.
Open: Sunday – Wednesday 9am – 11pm, Thursday – Saturday 9am – 12am
Closest tube station: Brixton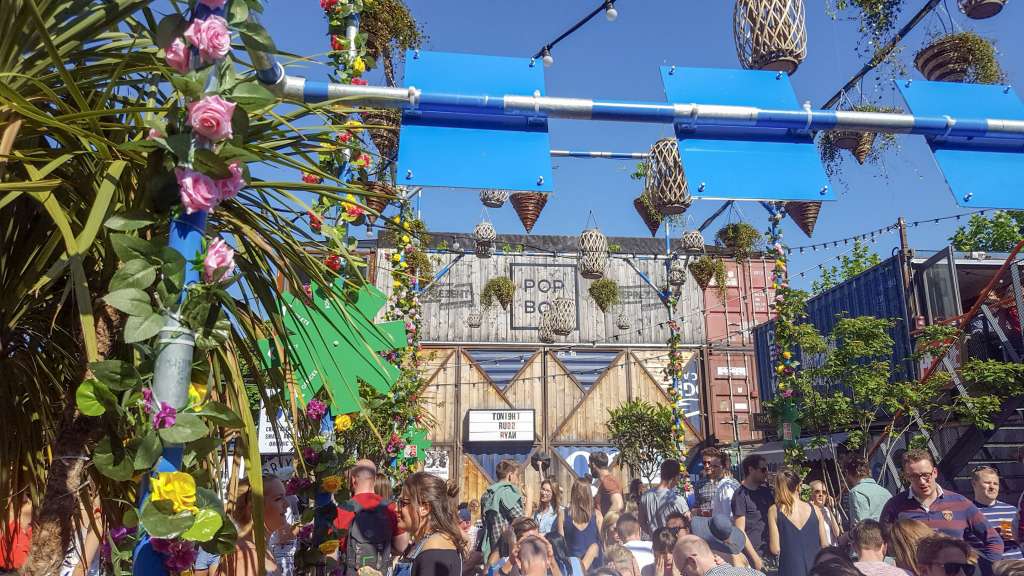 Have you been to street food markets in London? Which one is your favourite? Please let me know in the comments below.
Not feeling hungry right now? Pin me for later.
This post is part of the Feet Do Travel Community. Please head over for more great posts.