Kuala Lumpur is an incredible city that has such a rich and diverse culture, but a lot of people skip it when they're visiting Asia because of the cost. It's true that, compared to a lot of other places like Thailand or Cambodia, Malaysia can be a fairly expensive country and the capital, in particular, is quite pricey. However, you shouldn't let that put you off because if you know what you're doing, you can do it on a budget. Kuala Lumpur is such an incredible city that's full of surprises. It blends the traditional culture of Malaysia with modern urban spaces, and the diverse population gives you a great cross section of the continent as a whole.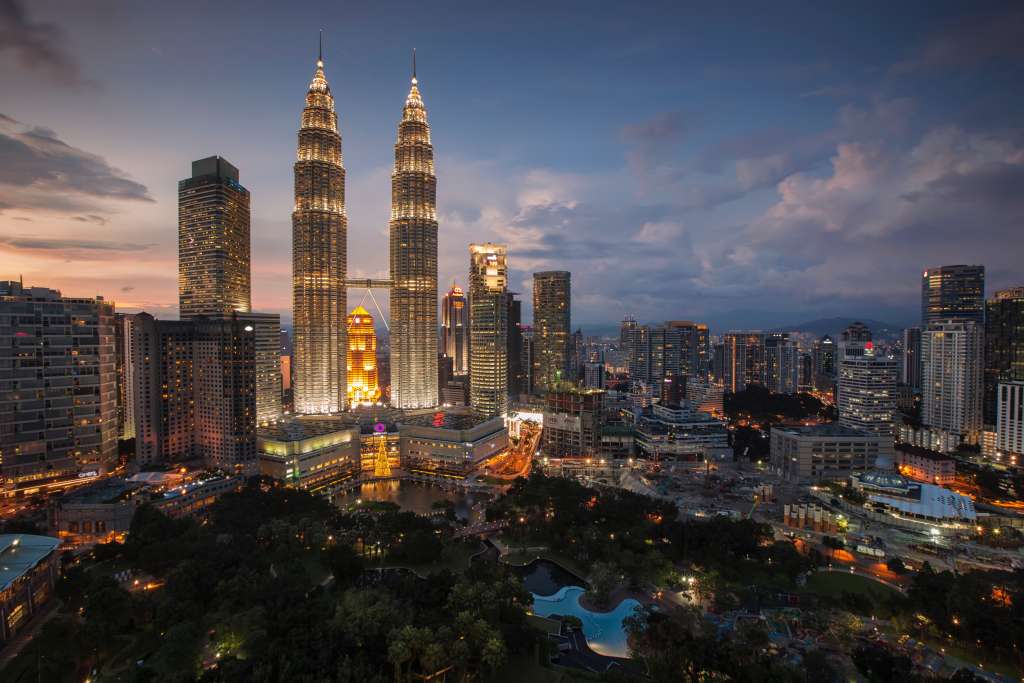 Source
If you've always wanted to visit Kuala Lumpur but you haven't yet because you thought that you couldn't afford it, think again. Just follow these simple tips and you can easily do it on a budget.
Finding Cheap Accommodation
Your accommodation costs make up a big part of your budget so if you can reduce them as much as possible, you'll save yourself a lot. There are some beautiful luxury hotels in Kuala Lumpur but if you're trying to do your trip on a budget, you should avoid those. Instead, you should look into hiring an apartment or condo instead. You should easily be able to find a condo for rent below rm1000 for a month. That's only £185 for a month, so you're spending next to nothing on accommodation if you're only going for a week or two. Compared with the cost of a fancy hotel room, it's an absolute bargain. You also get a lot more for your money because, instead of a single room, you're getting a full apartment. Having your own kitchen area will save you money as well because you don't have to eat out all of the time.
If you don't mind living in basic conditions and giving up some of your comforts, you could go for a hostel instead. It's probably the cheapest option but you'll just get a bed and somewhere to put your bag down. It's fine if you're travelling alone or with friends but if you're planning a family trip, it's not really suitable.
Getting Around
The good news is, public transport is great in Kuala Lumpur and it doesn't cost that much at all. Riding the bus will cost you around 20p for short journeys and the monorail isn't much more than that. It gets a little more expensive if you're going further but it's still going to be incredibly cost effective.
Taxis are an option, but you do have to be very careful. There are two different types of taxi in Kuala Lumpur, the budget ones and the premium ones, and you already know which one you should be using. The budget taxis are red and white, they're the ones you want to look out for, and make sure to avoid the blue ones which are the more expensive ones. Some of the taxi drivers may try to take advantage of tourists as well, so you've got to watch out. Often, they'll quote you a flat rate instead of using the meter and that rate is almost always going to be higher. They're actually required by law to use the meter so make sure that you insist on it and don't accept the flat rate that they give you. Make sure that you've got a good amount of change as well because if you don't have the exact fair, some drivers will claim that they don't have any change to give you so they can get a little extra money.
Cheap Eating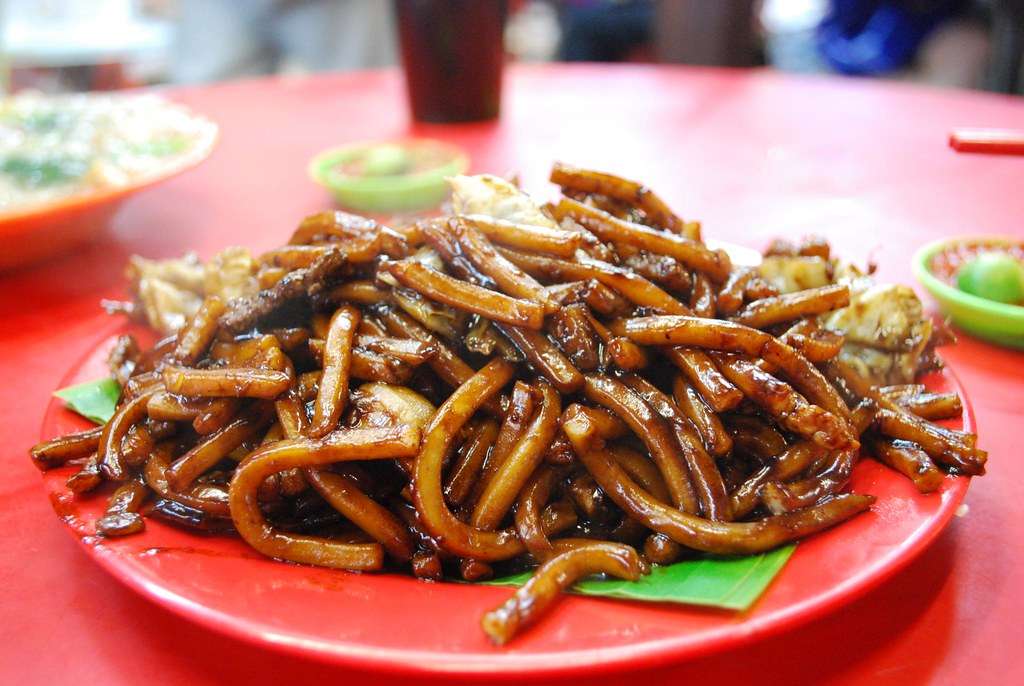 Source
We've already covered cooking your own food instead of going out if you're renting a condo or an apartment, but that's not the only way to save on food. The cuisine in Kuala Lumpur is one of the best things about the city because there are people from all around Asia living there. There are some brilliant high end restaurants that serve modern twists on classic Asian cuisine, but they can be quite expensive. If you want to save money, you need to eat like a local which means going to the hawker centres. These incredible food markets have so many great stalls selling Chinese, Malay, and Indian food and it costs as little as £2.50 for a big hearty meal. You should try to avoid western food if you want to save money because it tends to be a lot more expensive in Kuala Lumpur.
When it comes to alcohol, you should try to limit your intake when you're away. It's very highly taxed and that's one of the big reasons that people often say that Kuala Lumpur is so expensive. That doesn't mean you shouldn't drink at all, you're on holiday after all, but don't go overboard if you want to save money. A lot of places have a happy hour when the drinks are more reasonable so it's best to go to bars then.
Places To Visit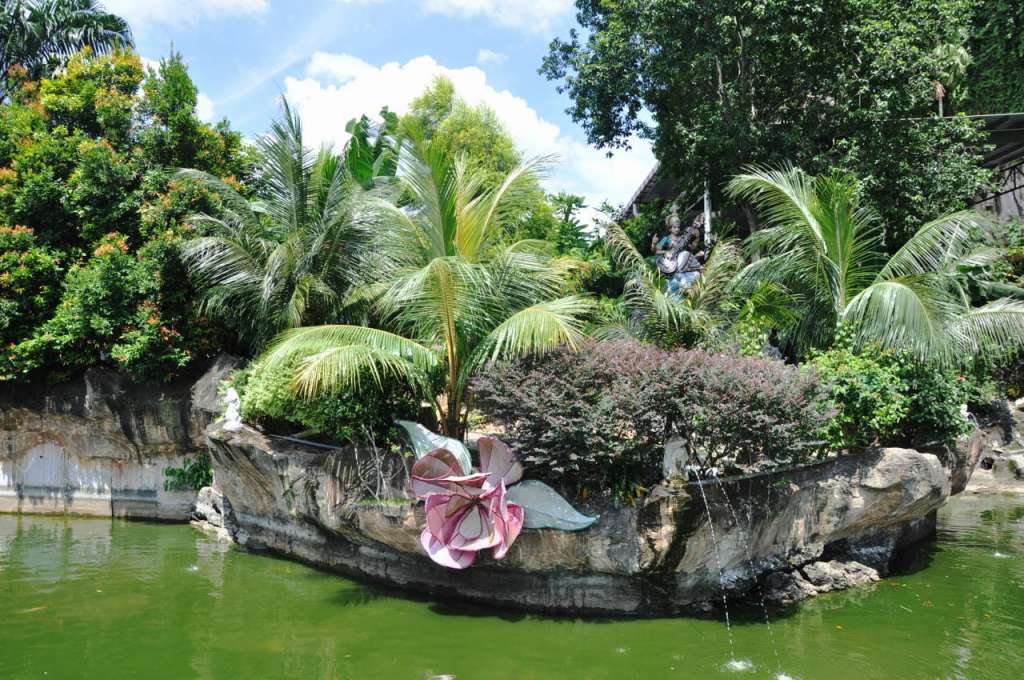 Source
There are plenty of cheap or free things to do in Kuala Lumpur so there's no need to spend lots of money on expensive tickets to see various attractions. If you want to explore the different cultures in the city, you should take a trip to Brickfields, the Indian district. You'll find lots of beautiful historical buildings and temples as well as art galleries and great food stalls. There are guided tours around the area every day at 9.30 which won't cost much at all. The Chinatown area is great as well, but there isn't much going on until late afternoon when all of the stalls and food stands set up.
The Perdang Botanical Gardens are one of the best free attractions in the city and they're a great place to get away from the hustle and bustle of the city. There are some great wildlife areas like the deer park and you'll spot some monkeys swinging around the trees. The orchid garden is another great highlight in the botanical gardens.
Kuala Lumpur can be an expensive city to visit but if you know what you're doing, it's possible to do it on a budget.