Recently, we've spent a weekend in Hamburg. On our first day, we explored Hamburg city with my friend. On our second day, we were on our own but luckily my friend gave me a list with things to do because we didn't have any map and would have completely be lost. I always like getting tips from locals because that's what they enjoy doing in their city and you won't usually find in travel guides. This is how we were exploring Hamburg the local way:
First we took the U3 (or alternively S1) to Landungsbrücken. The stop is directly at the harbour and is a great spot to watch boats passing by and have a stroll along the river.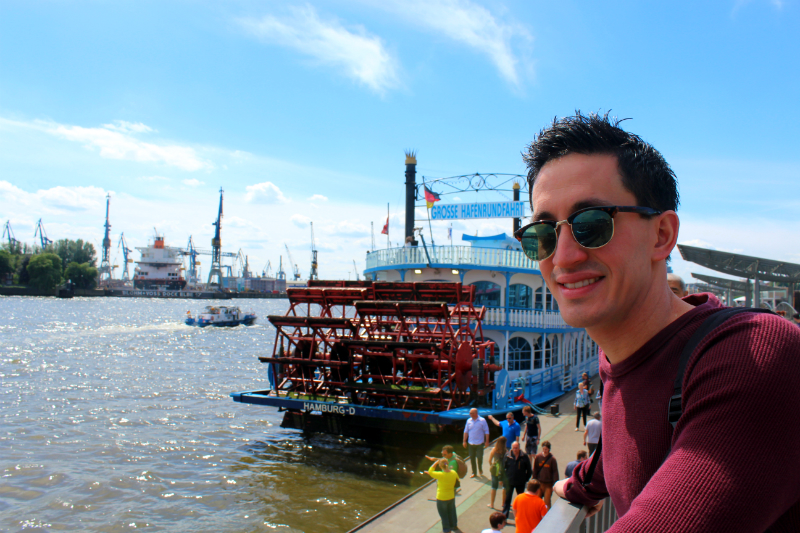 My friend recommended to take the 62 ferry to 'Övelgönne' where the Elb beach is located (Yes, a beach right in the centre of Hamburg). It's free with the day ticket and the ferry leaves every 10/15 minutes. We got a nice spot on top of the ferry from where we could perfectly see the harbour and later the Fish Market and Dockland (Fischereihafen). Once we got to Övelgönne, we had a stroll around and walked towards the beach. I couldn't wait to get my shoes off to walk through the sand but I quickly realised that it wasn't the best idea because the sand was extremely hot. Half way through, we sat down to grab a drink and enjoyed the sun. Lots of people around us did the same and it was very relaxed atmosphere.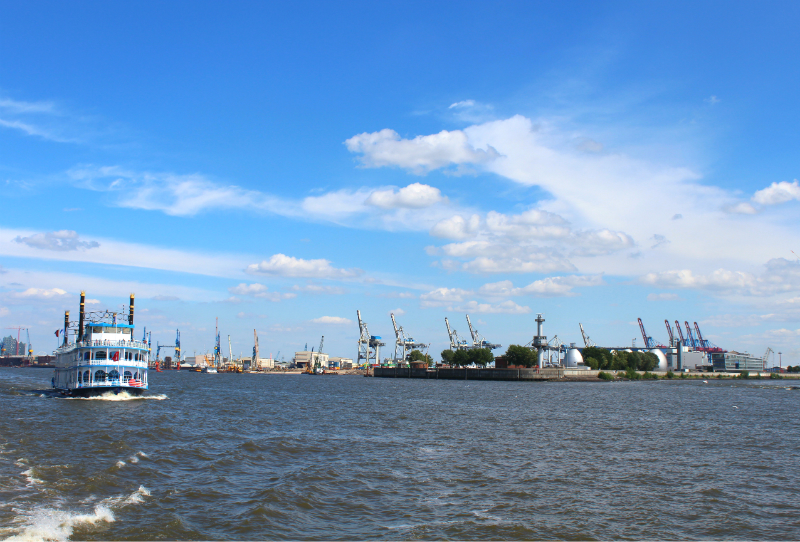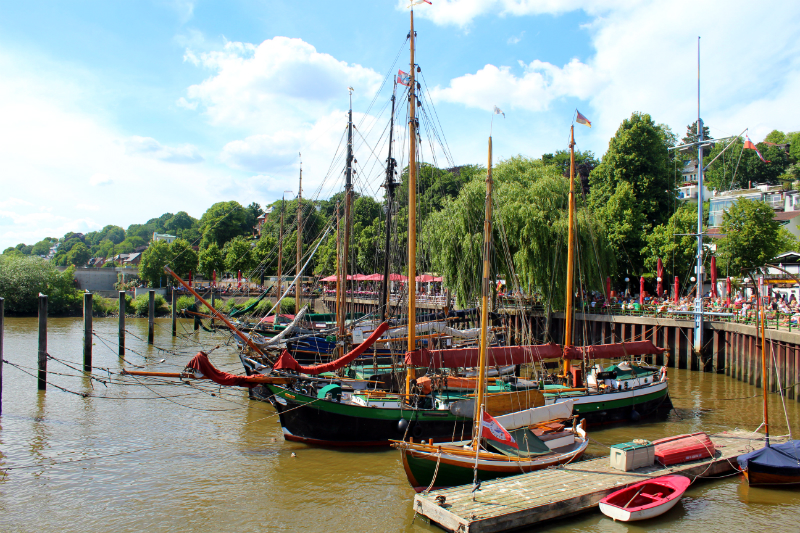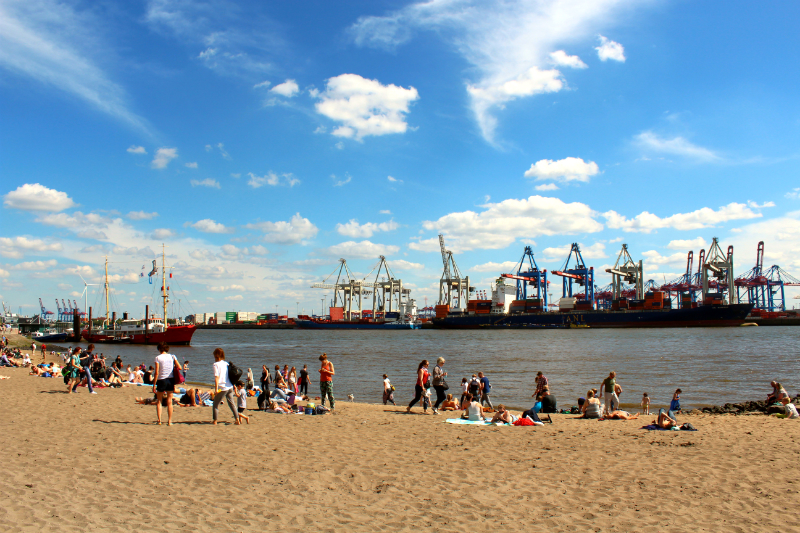 On our way back to Övelgönne, we passed a couple of restaurants and we couldn't resist to get something to eat. They did all sorts of German food, so it was very difficult to decide what to order. I went with the Pfifferling omelette and Charlie got a Schnitzel. I was so happy to finally have some German food again and doesn't it look healthy too?!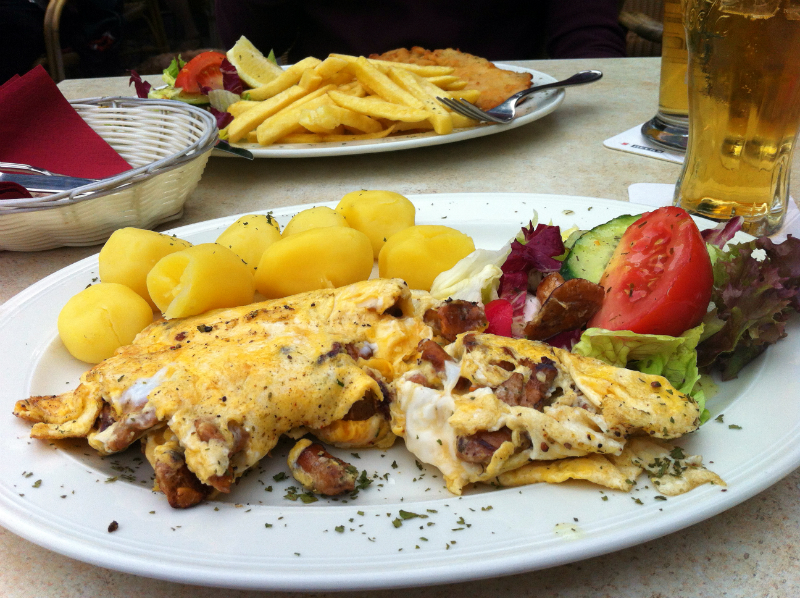 We continued our local tour and took the bus 112 to Altona. It's a district in Hamburg that formerly belonged to Denmark and it was an independent city until 1937 – that's why they also have their own City Hall. It's a very nice area to hang out with lots of cafes, restaurants and shops.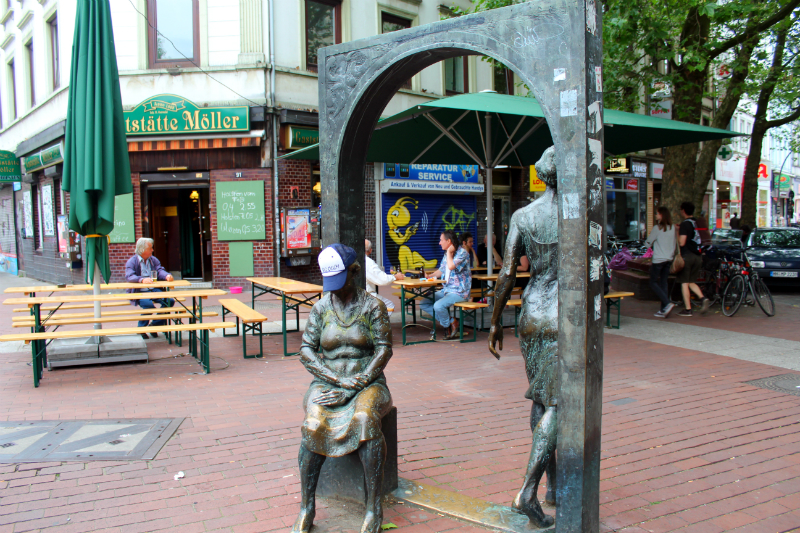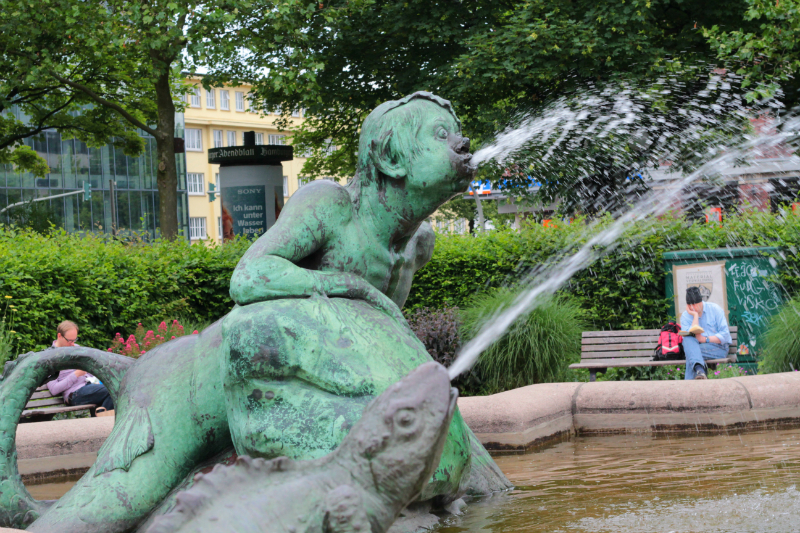 After we walked around in Altona for an hour, we took the S31 to the Central Train Station from where you can walk to the main shopping street in Hamburg: Mönckebergstraße. Since it was Sunday, everything was closed but we returned on Monday to have another look around.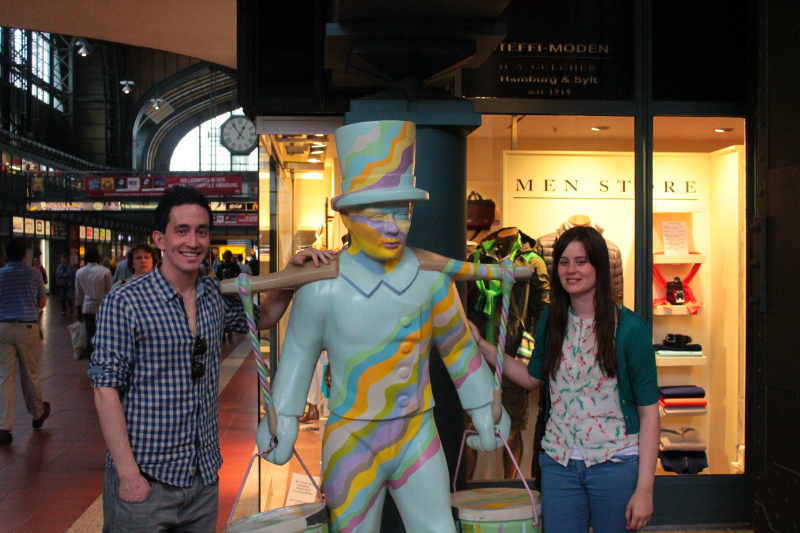 We got back to the City Hall and this time we had to try some food at the festival that was currently happening. I totally love Spaetzle, so it was really an easy decision to get that with some fresh mushrooms. And yes, it was yummy!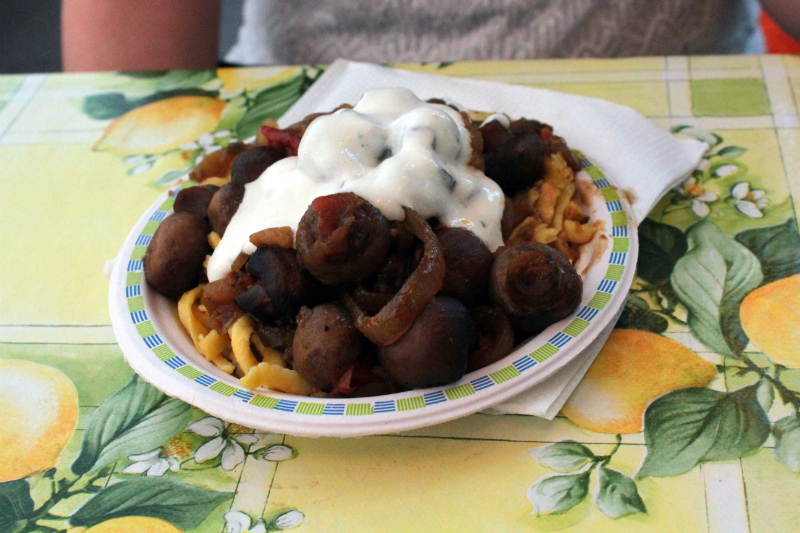 Last on our list was Planten un Blomen – a huge park in the inner-city of Hamburg. Unfortunately it started to rain, so we decided to go home and visit the park on our last day. We're lucky and the sun came out on Monday, so it was the perfect day to explore the park further. It's a very beautiful green park with lots of different kind of flowers, ponds as well as a Japanese and botanic garden.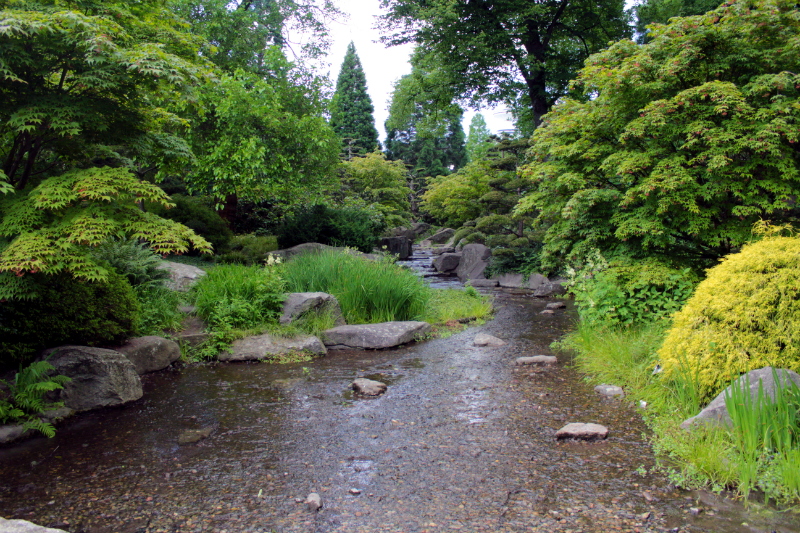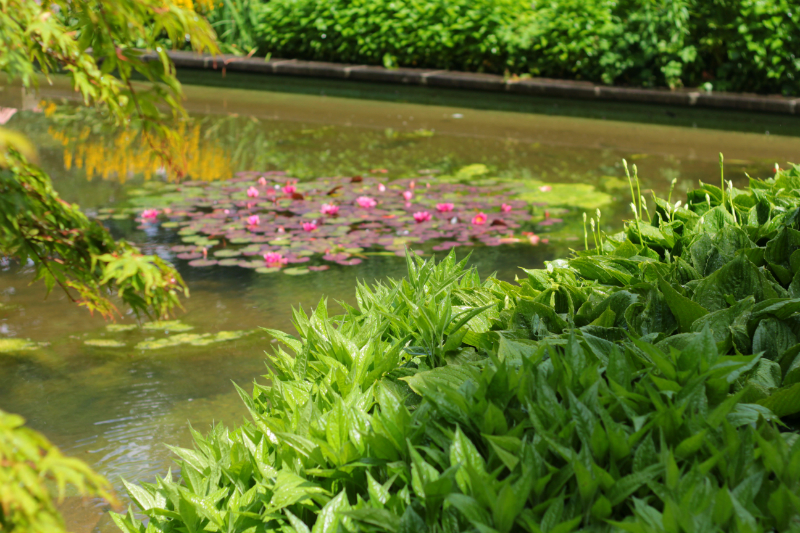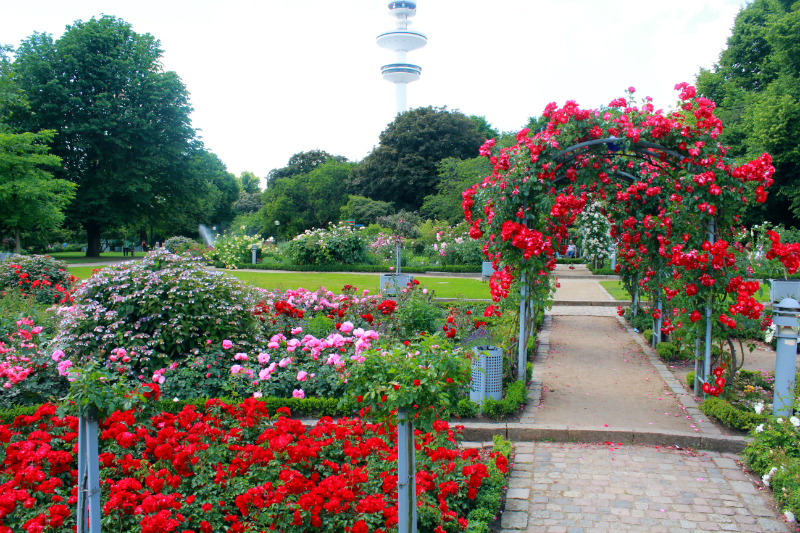 We've also seen some really cute baby ducks and I literally took hundreds of pictures of them. It's the perfect spot to relax and I also found it very peaceful. Not to be missed is also the popular water-light concert that is happening in the park every night for half an hour (May-August at 10pm, September at 9pm). We'd have loved to go, but unfortunately, we weren't lucky with the weather.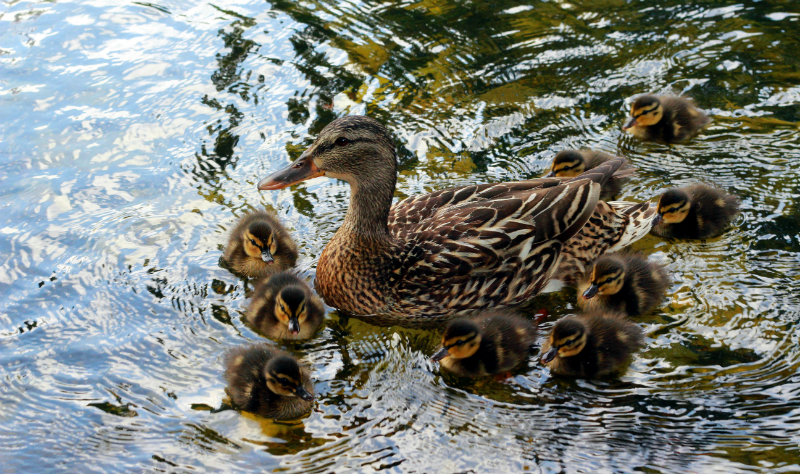 Food tips from a local…
When it comes to food, my friend recommended to get a Fischbrötchen at the harbour or the Fischmarkt. Another specialty from Hamburg are Franzbrötchen – a sweet pastry that is baked with butter and cinnamon. Sounds delicious, right?!
We've had an amazing weekend in Hamburg thanks to our friends who showed us around and gave us some great tips what to see and do. I'd definitely be back one day to see more of the city!
Have you been to Hamburg?