When you think about travelling through Europe, the Mediterranean has an undeniable allure. But if you travel North to the Scandinavian region of Europe, you may find things you never imagined. Yes, it's colder here. And yes, the winter can be pretty dark. But Finland has some of Europe's best kept secrets, and they are available to you all year round.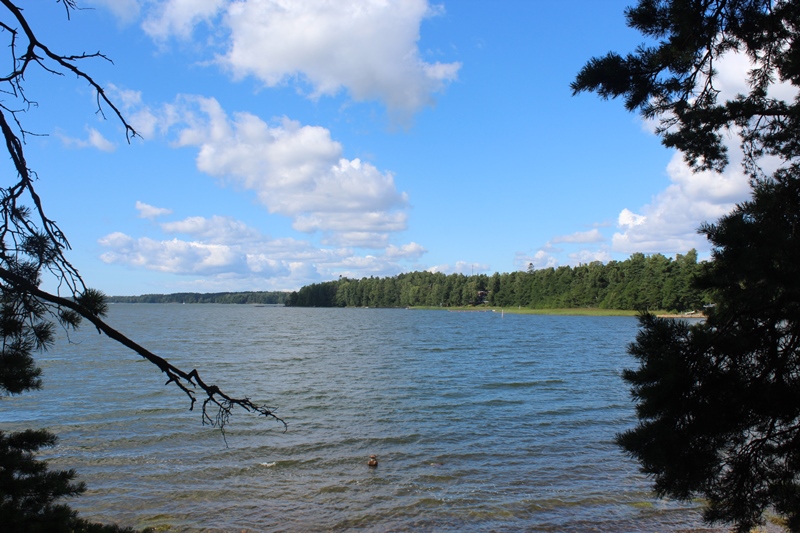 For a start, Finnish Lapland is considered the home of the great Santa Claus. That's quite magical! But where Santa is, there has to be the reindeer. For many grown-ups, these beautiful animals are the perfect excuse to head to Lapland in winter. Who knows? Maybe Santa will be out and about for a rare glimpse of the big man too!
Many grown-ups also think the Finnish saunas are pretty special. It is thought there are more saunas in Finland than anywhere else in the world. When I used to live in Helsinki, we had a sauna too and I found it a great way to relax. It doesn't surprise me that Finnish people are so happy and fun to be around.
At my last visit to Helsinki in July I noticed that Finns are very friendly, but they're really honest and kind too. Finland is thought to be the safest country in Europe. Lost your wallet in Helsinki? You've got a really good chance of it being handed back to you intact. The Finns pride themselves on reuniting 11 out of 12 wallets lost in the city!
Of course, there is so much to see and do outside of the city too. The forests are beautiful, unspoiled and just as nature intended them. Many people come to Finland to see the wildlife in its natural habitat. And getting to the forests is the best bit. You can come by snowmobile or even have a go at dogsledding. During the summer it's the perfect place to go for a walk and hunt for berries or mushrooms.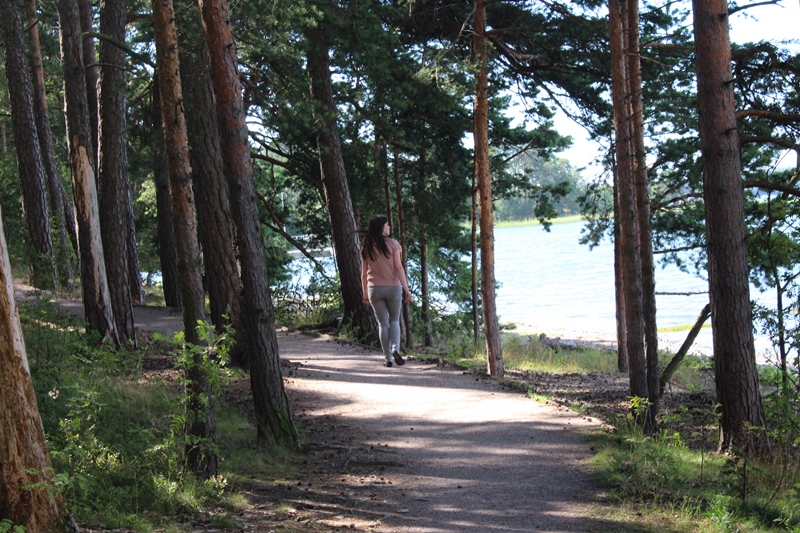 Art and coffee are what make the Finnish cities so vibrant and bold. Coffee shops are favourite hang-out places. And while you're enjoying your coffee, you might be on your iPad designing the latest app. Or perhaps you're sketching something extraordinary. The colours in Finland are definitely bolder than anywhere else, and art is a national passion as well as a favourite pastime.
Did you know you could ski in Finland for more than six months of the year? When it's dark in Finland, it's really dark. But the slopes are lit up beautifully, making this the skiing destination of choice. And when the days are long, they are really long, lighting your ski adventure until very late in the evening.
Perhaps one of the most memorable things of your visit to Finland will be all the cute cottages and cabins – also called mökki from the locals – which you can find everywhere in Finland. Some are quirky, and others are quaint but you can be sure you have lots of nature around you. Plus most of the mökkis have a sauna too.
Finland is one of my favourite countries in Europe because I love the proximity to nature and the friendly people, so make sure to make Finland your must-see destination for this winter.
Is Finland on your bucket list? Which part of Finland would you visit first?