Rio de Janeiro is not just a great city to relax with a Caipirinha at the beach, but also for hiking to the top of the surrounding rock formations.
One of them is Morro Dois Irmãos – a huge rock at the end of the Ipanema and Leblon beaches. At 533m  (1,749ft), it looks like the top is impossible to reach without professional climbing gear, but I was proved wrong.
Getting to Morro Dois Irmãos
The entrance of the trail is located in one of Rio's favelas: Vidigal. The trail officially starts at the northwest corner of a gated soccer field (Campo do Vidigal). Since we visited the Botanic Garden prior to our hike, we took an uber to the start of the trail for R$13. But another popular way to get to the top is a moto-bike, or van that you can catch just inside the entrance of Vidigal. Tell your driver "Dois Irmãos" or "a trilha", and they will know where you want to go.
The motorbike driver will give you a helmet, but streets are very narrow and we could see them drive super fast. If you're in for an adventure, this is for you.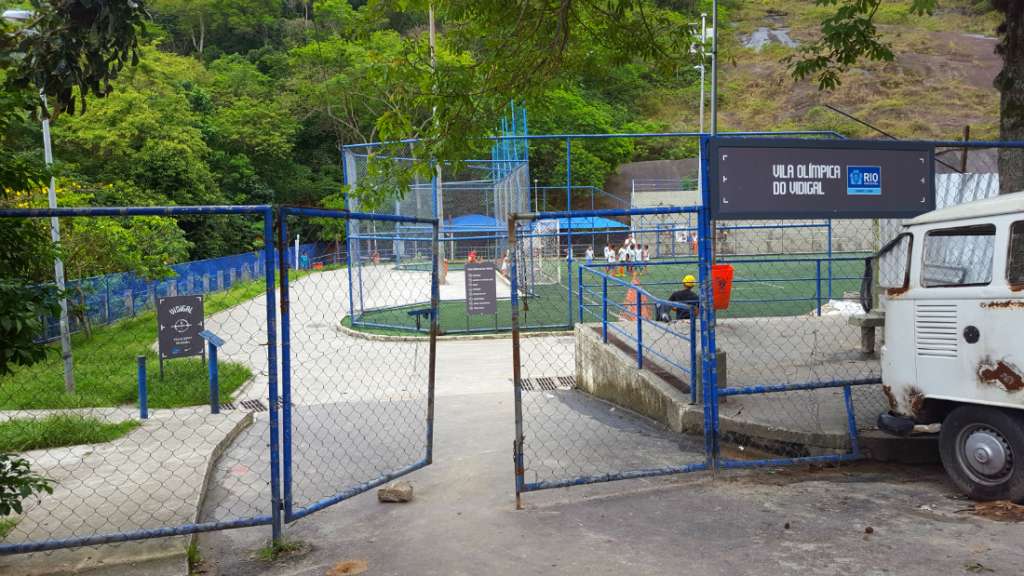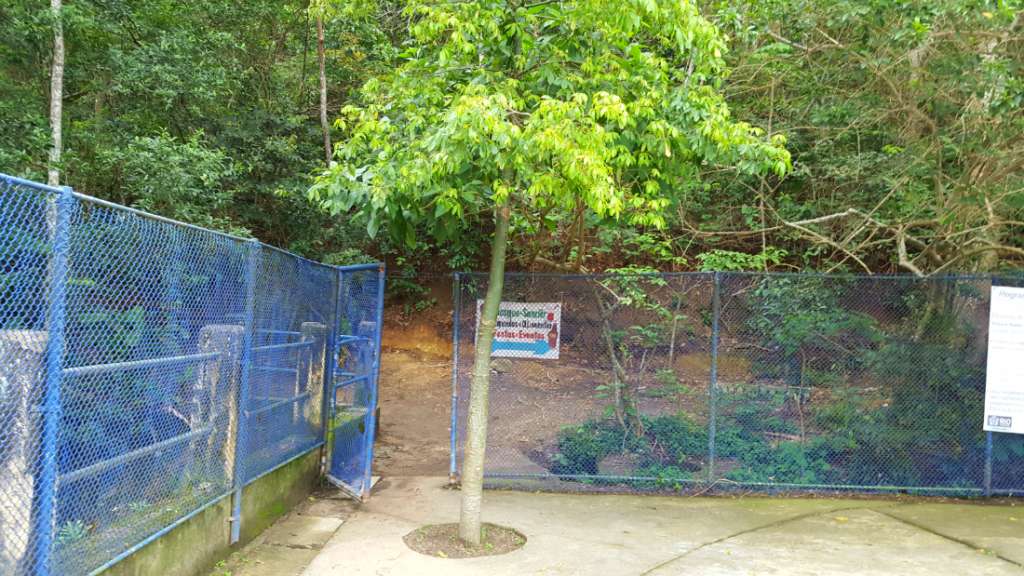 On the way back down, we took a van (kombi) that picked us up when we exited the trail. We paid R$5 for both of us. Carry exact change, so you don't get overcharged. You can also walk up but this will add 1.6 km to your hike. If you like to see more of Vidigal, I would recommend walking down to save some energy.
Hiking Morro Dois Irmãos
The trail starts gradually with lots of flat bits and small climbs, followed by some very steep hills. We walked the first bit with one of the locals and his dog. He was very kind and explained the surroundings to us. Although we told him, that we only speak little Portuguese, he kept talking to us 🙂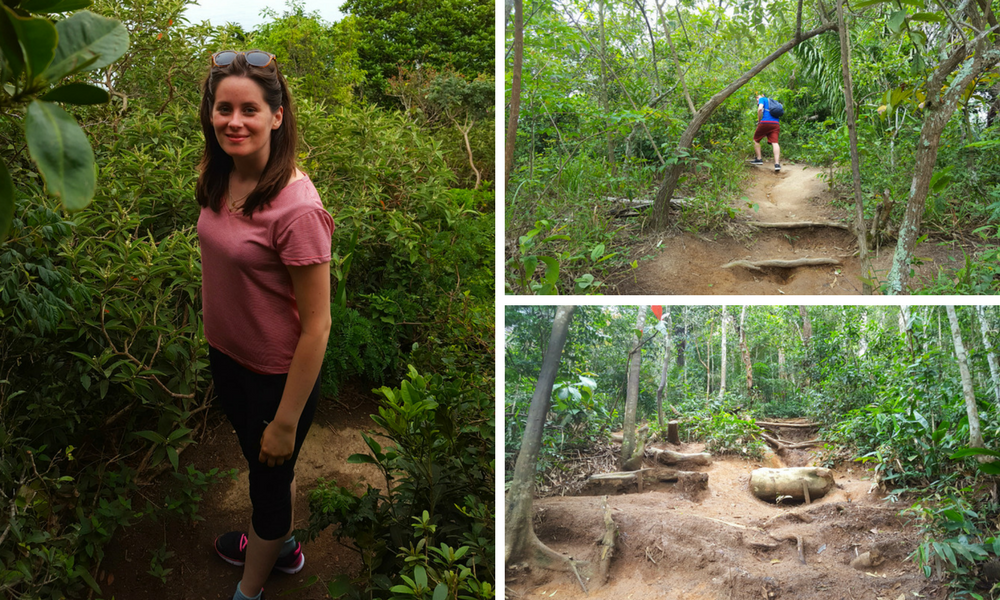 Once we reached the northwestern ridge of Dois Irmãos, we were greeted with amazing views of São Conrado, Rocinha, Pedra Bonita, and Pedra da Gávea. Pictured below is Rocinha – the largest favela in Brazil. It is home to almost 70,000 people and even has its own businesses such as banks, supermarkets and medical stores.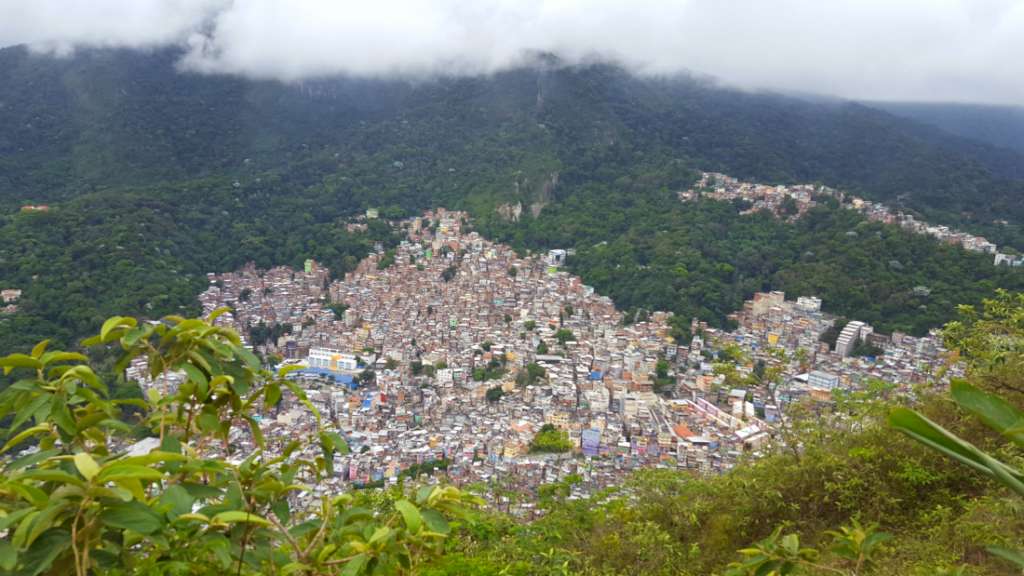 About 25 minutes within the hike, we came across a local selling fruits and water. We kept following the main trail, which was very well laid out and easy to follow. When we got closer to the top, the views opened up and we could overlook the beaches in the south. The views got better and better and the summit was just ahead of us now.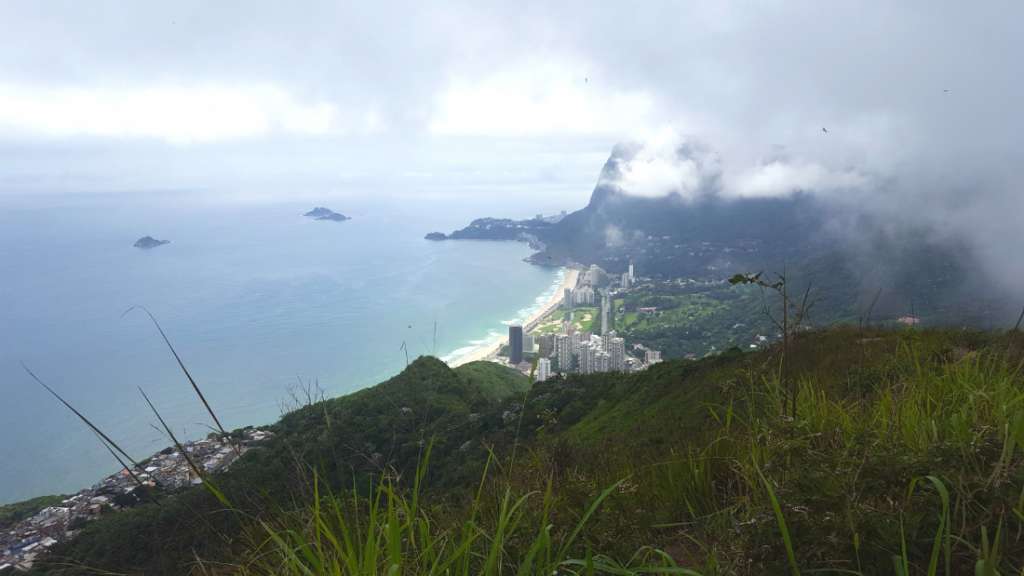 The summit
50 minutes later, we've finally reached the summit. We walked past a stone pillar to get to the top of the hill. Finally, we could admire the picturesque view over the whole of Rio. We were lucky and only a few other people joined us to soak in the views. Clouds kept pulling in and Rio disappeared from time to time. I sat down to enjoy the changing views over the city.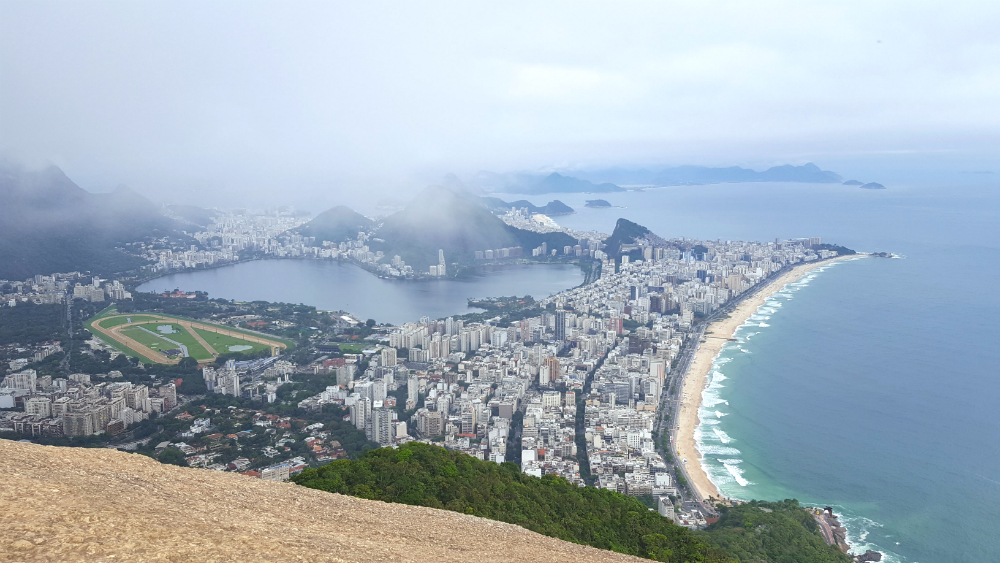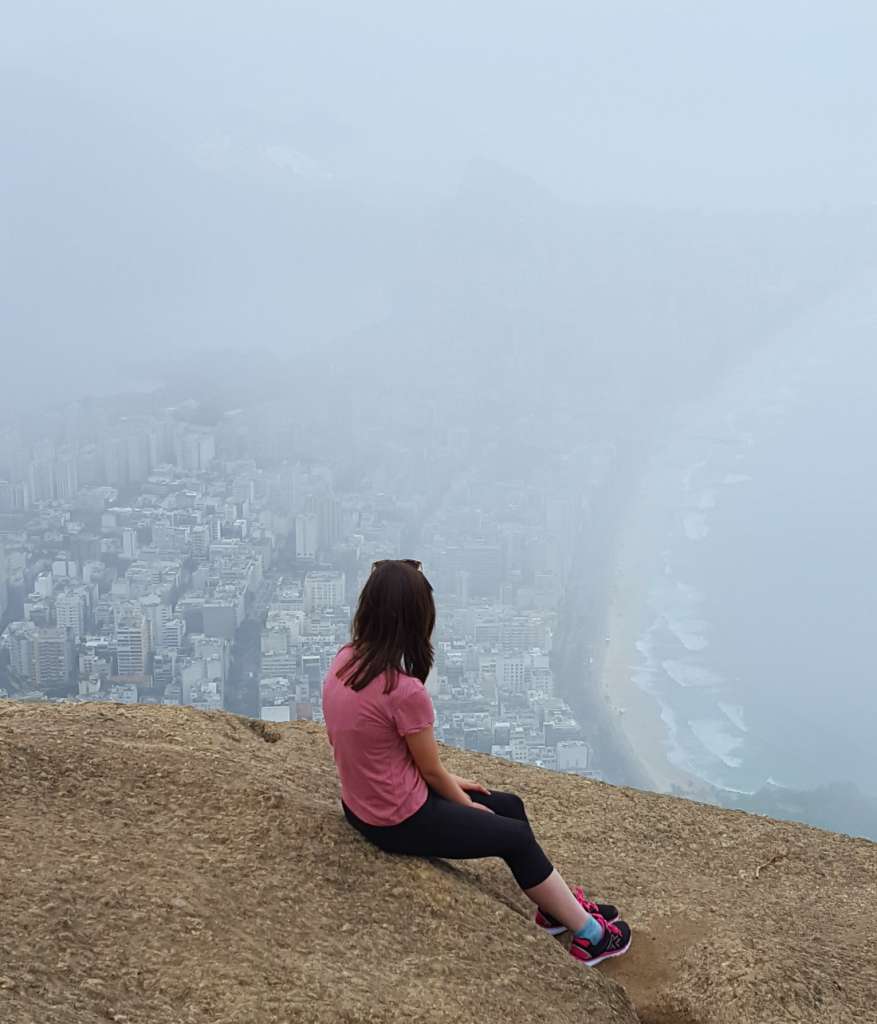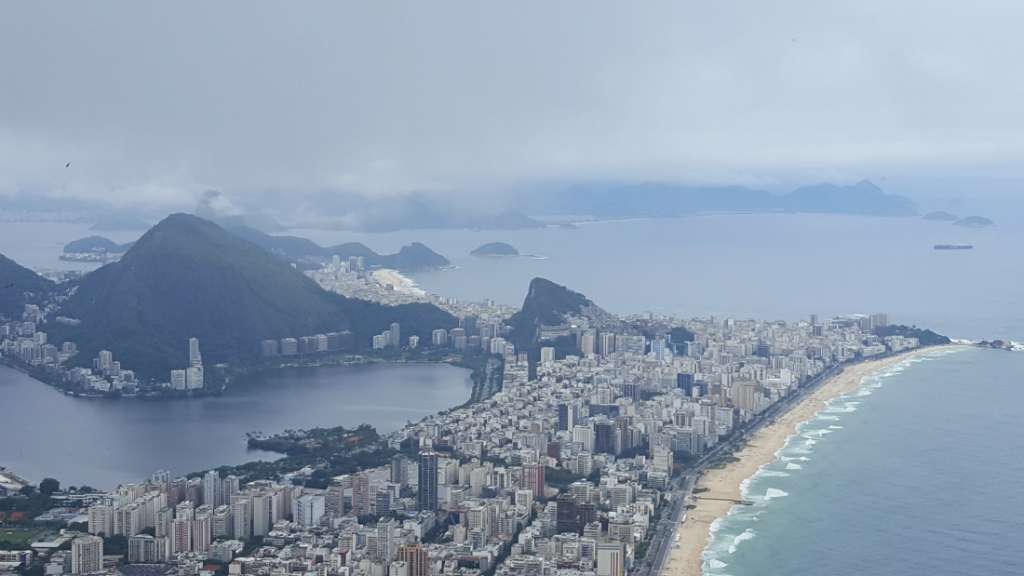 Although it was a tough hike due to the hot, humid weather, it was one of my highlights in Rio because of the incredible views we could enjoy without hundreds of people around us. This was also our first time in a favela and I didn't know what to expect, but I did feel safe the whole time. Like anywhere in the city, it's important to keep an eye on your valuables and only visit favelas during the day. If you're thinking of doing the hike, bring plenty of water because you might not be able to buy anything on the way up. 
What's high on your to-do list for Rio de Janeiro? Would you go for a hike? Let me know in the comments below.
Pin it for later!